Red Hot Chili Peppers Sell Their Music Publishing For Reported $140 Million
By Andrew Magnotta @AndrewMagnotta
May 4, 2021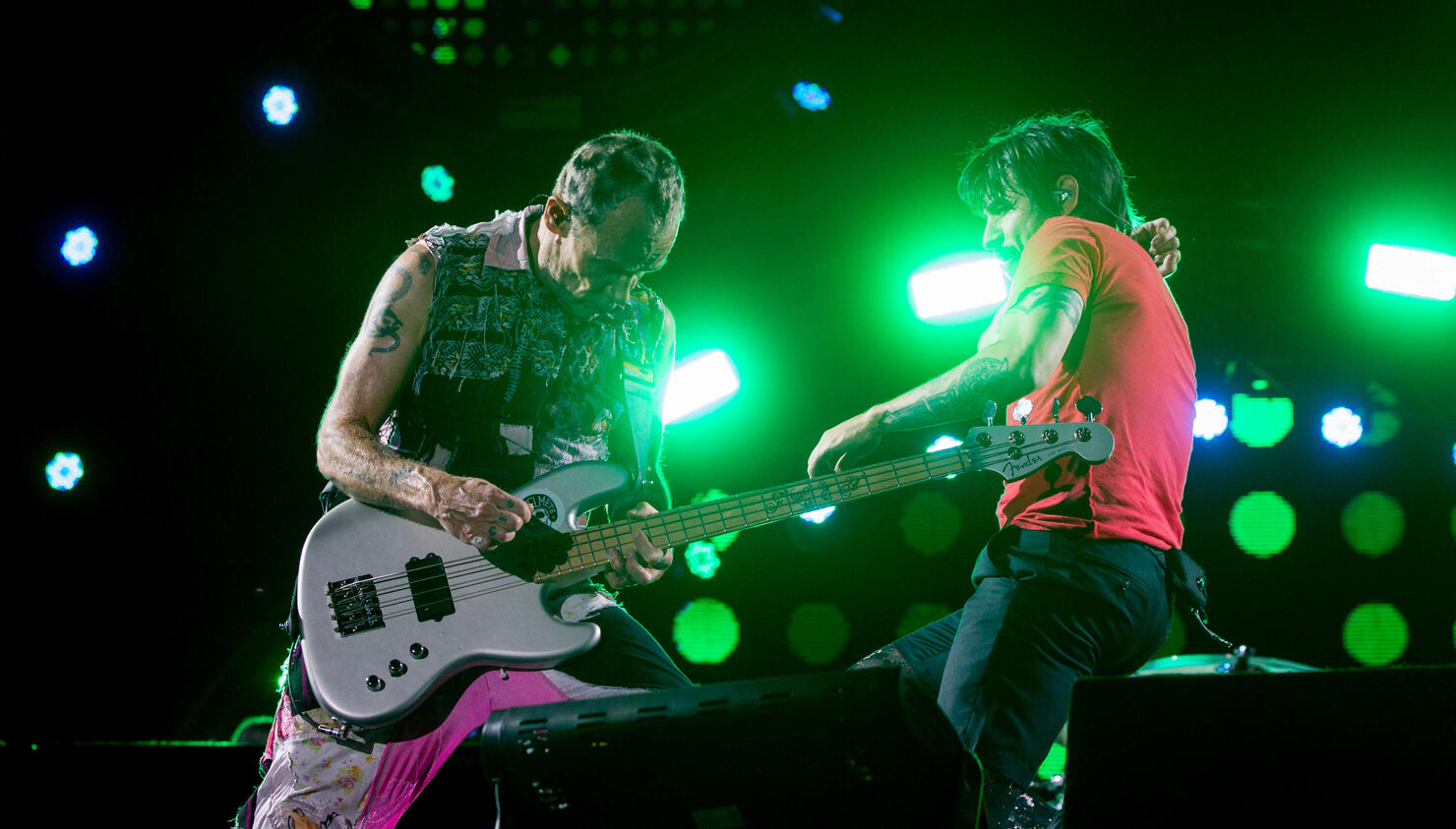 The Red Hot Chili Peppers have reached a deal to sell the publishing rights to their entire catalog to the Hipgnosis Songs Fund for about $140 million, according to a Rolling Stone report.
One of the most successful rock acts to come out of the '90s, RHCP are also one of the youngest bands to make news by striking a deal for their publishing. A handful of bonafide classic rock artists, including Bob Dylan, Neil Young, Paul Simon current/former members of Fleetwood Mac and others, have recently secured major payouts for their publishing.
The Chili Peppers earned their first big hit in 1991 with "Give It Away" and didn't look back. The band has gone on to sell more than 60 million albums, win six Grammy Awards and watch five albums go multiple times platinum.
The band's last album, 2016's The Getaway, debuted at No. 1 on the Billboard Album Sales chart and No. 2 on the Billboard 200.
In 2019, RHCP official reunited with classic-era guitarist John Frusciante with plans for a tour and a new album. Drummer Chad Smith recently confirmed to Q104.3 New York's Jim Kerr and Shelli Sonstein that the work with Frusciante on new music was "very exciting" and that the band was looking forward to revealing more details soon.
Hipgnosis was founded by music executive Merck Mercuriadis in 2018. The company has since reached deals with the likes of Young, Lindsey Buckingham, Wu-Tang Clan, Debbie Harry and Shakira, among others.
Photo: Getty Images