Kodak Black Reveals New 'Murder' Eyelid Tattoo
By Peyton Blakemore
May 11, 2021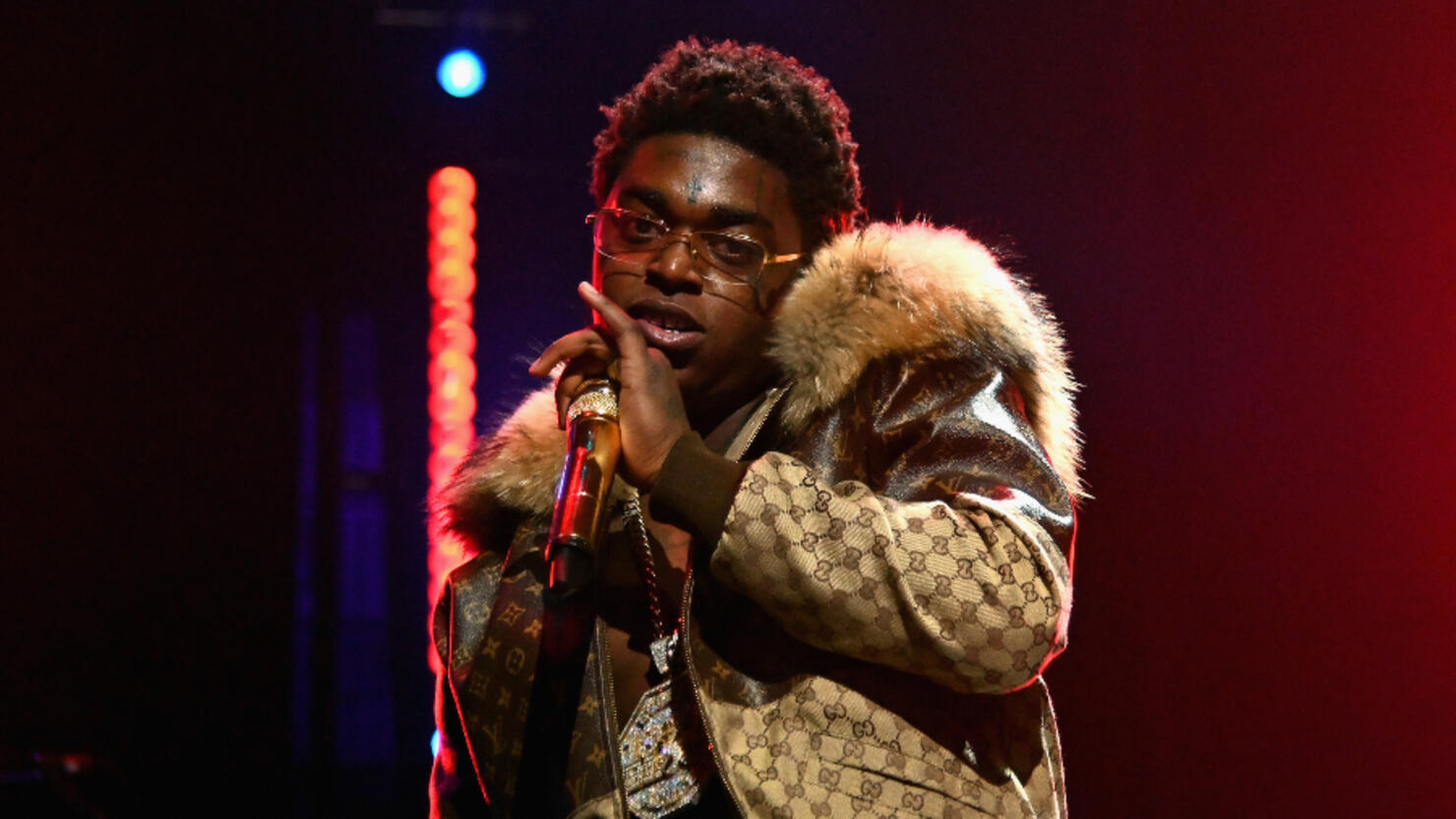 Kodak Black has added quite the unique (shall we say) tattoo to his ever-growing tattoo collection.
On Monday (May 10), the "Last Day In" rapper took to social media to show off his new tat: "Red Rum"— murder spelled backward — written in red ink on his eyelids.
"Ain't been sleep in a week still catching the biggest Z's And this ain't even everything or what's coming," Kodak captioned the seven-second video that showed him closing his eyes as he debuted his striking eyelid tattoo and his new song "Rip Stick," featuring Pooh Shiesty and Sykobob, played in the background.
Kodak's unveiling of his new ink came nearly two weeks after he pleaded guilty to a lesser charge of first-degree assault and battery, stemming from accusations he sexually assaulted a high school student in 2016.
Late last month, the 23-year-old rapper was sentenced to 18 months probation after the victim agreed to the terms of a plea deal Kodak ultimately accepted.
Kodak, whose real name is Bill Kapri, was initially charged with criminal sexual conduct in the first degree and faced up to 30 years in prison after he was accused of assaulting a high school student in a hotel room following a concert in Florence, South Carolina, in 2016. As part of his plea deal, he was sentenced to 10 years suspended to 18 months probation with the condition that he takes full accountability for the incident, undergoes counseling, and publicly apologizes to the victim, which he did in court.
"I apologize to Miss [victim's name] and am hopeful we can all move forward," Kodak said in court, per CBS affiliate WBTW. "I wish her the best in her life."
Photo: Getty Images