'NOT THE NORM': Albuquerque PD Unveils New Lowrider Cruiser
By Ginny Reese
May 17, 2021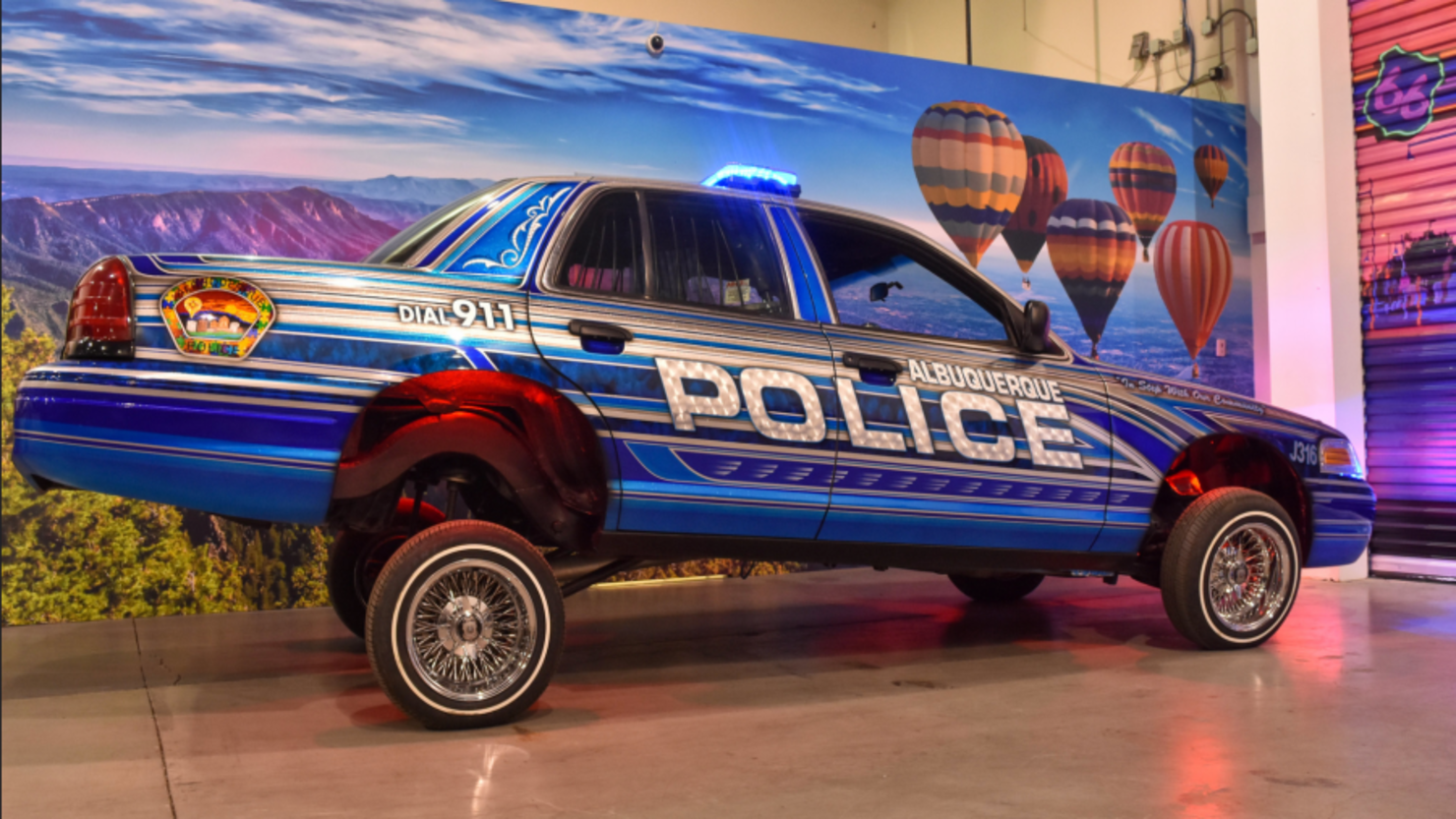 The Albuquerque Police Department got to show off their new lowrider cruiser, reported KRQE.
After nearly two years and hundreds of hours of work, the new lowrider was unveiled at Balloon Fiesta Park, merging two worlds that usually don't see eye to eye.
Robert Cardenas, owner of the Showoff Automotive LLC and contributor to the lowrider project, said, "This is not the norm. Lowriding and copping are two different worlds, two different stories."
Albuquerque Police chief Harold Medina said at a press conference, "My brothers grew me up around lowriders. He has a '64 Ragtop, which he still won't sell me."
According to the ADP and city leadership, the lowrider is an attempt to close the gap between the lowrider community and the police department.
Rob Vanderslice never expected to be working with the police. He said, "This is such a blessing to see. It truly is bridging the gap between the lowrider community and Albuquerque in general, and the police."
The inside of the cruise is decorated with art made by kids in the community. The painting on the hood was made by Kaylyn Flores, who earned a $5,000 scholarship for the design.
PHOTO: Albuquerque Police Department