Kentucky YouTuber Nearly Dies In 'Freak Accident' When His Gun Explodes
By Anna Gallegos
May 19, 2021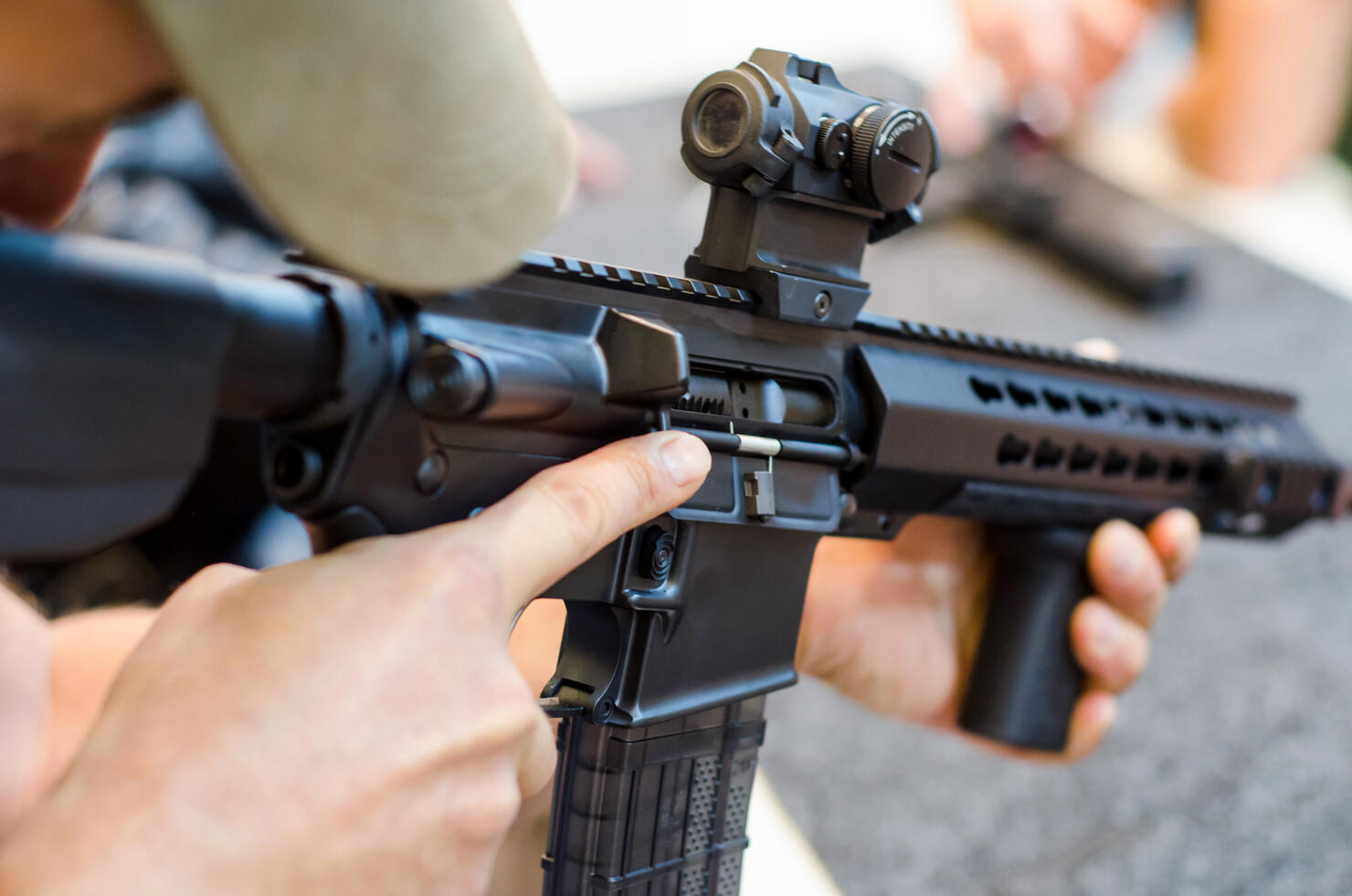 A YouTuber who has made a name for himself as a weapons expert nearly lost his life in a freak accident involving a rifle he was testing.
Scott DeShields has nearly 2 million subscribers on his YouTube channel Kentucky Ballistics, where he tests and talks about different types of guns and ammo.
He was filming a video in April 9 when disaster struck. For the video, the former Kentucky state trooper was shooting a fire hydrant with a Serbu RN-50 at his gun range. He fired a few rounds without any issues, but when DeShields pulls the trigger for the last time, the gun flies out of his hand, knocks off his safety glasses, and knocks him off his chair.
"When I pulled the trigger, the gun exploded almost immediately," he told the Lexington Herald Leader.
DeShields caught the entire incident on camera. While the video doesn't show any blood, his injuries were severe.
His father was behind the camera at the time of the accident, and DeShields' story may have turned out differently if his dad wasn't there.
"If he had not been out here with me, that would've been it for me," DeShields said.
Even though he was wearing safety glasses, the YouTuber was hit in the right eye when the gun exploded and he lost his vision. He also broke his nose, one of his hands, fractured ribs, had a collapsed lung, had a cut in his neck, and lost a lot of blood. His injuries were so bad that he had to be flown to a hospital in Nashville for treatment.
DeShields bounces back quick because despite after being hospitalized and having facial surgery four weeks ago, he's back to making new videos.
"There's nothing that can keep me from continuing on," he told the paper.
He did find out what caused his gun to explode. The ammo was old and was likely tampered with.