WATCH: Baby Black Bears Take A Stroll Through Dollywood
By Sarah Tate
May 21, 2021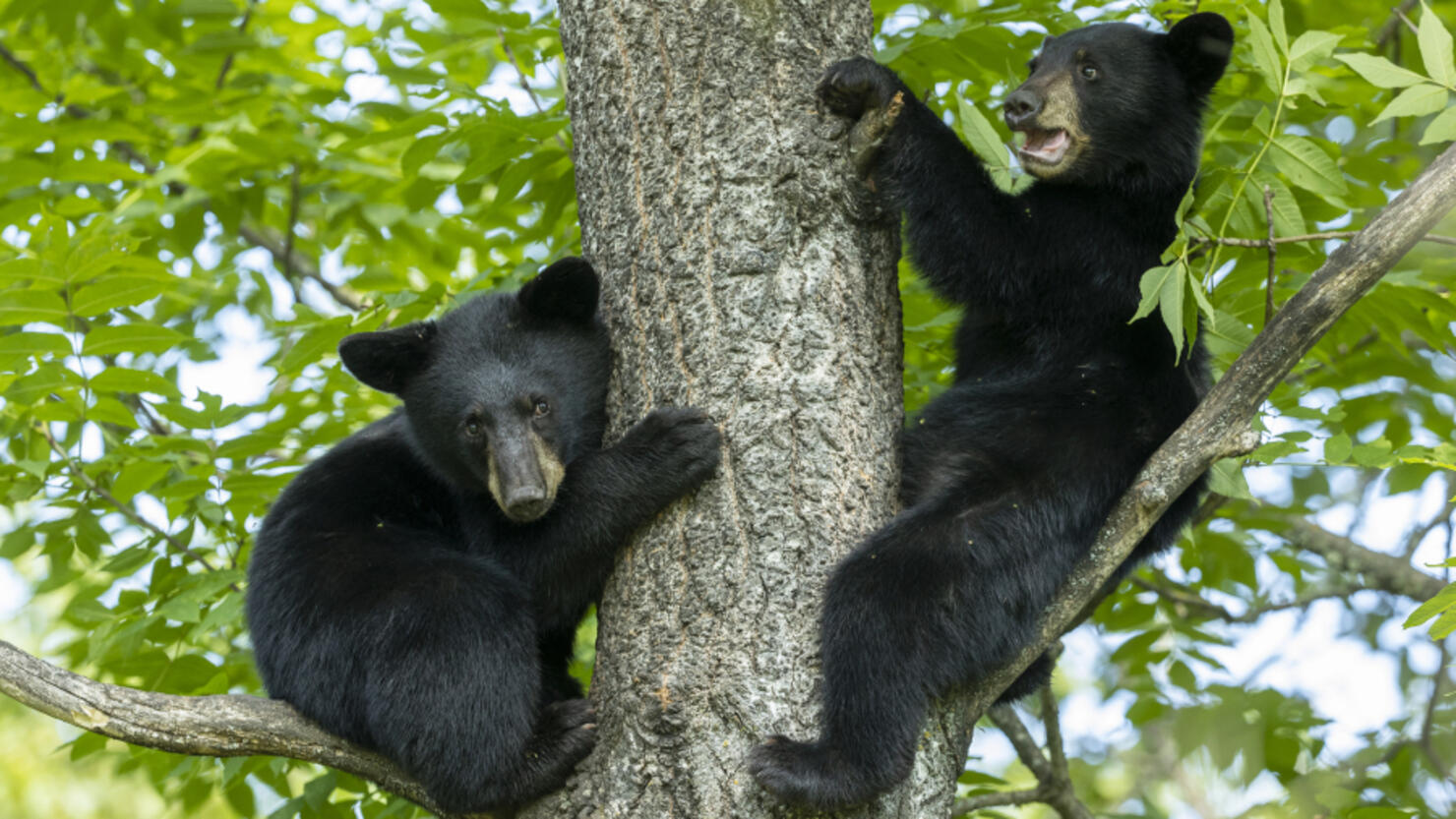 Visitors to one of Tennessee's most famous destinations were treated to a surprise recently when two black bear cubs made their appearance in the parking lot of Dollywood, WATE reports. A video recorded by park guest Clarence Mathis shows the baby bears walking within feet of guests outside the park.
"The mama bear had already crossed the road when the little ones got distracted anyone with small children will understand," Mathis said in a post on social media. "Everyone did a great job of not disturbing them including [Dollywood] staff and employees."
Mathis said the people see in the video had just left the tram and were walking toward their vehicles when the cubs appeared from underneath one of the cars. The little creatures delighted and surprised onlookers as they made their way across the parking lot.
Check out the video below (or here) to see the bear cubs surprising guests at the theme park.
"Because Dollywood is nestled in the foothills of the Smokies, animals occasionally find their way onto our property," said Wes Ramey, spokesperson for Dollywood. "Because these animals have not shown aggressive behavior, they are not able to be relocated at this time. Dollywood's Safety and Security staff are monitoring the situation in conjunction with the Tennessee Wildlife Resources Agency to ensure that our guests and hosts remain safe."
He continued, "Dollywood, along with TWRA, will continue to monitor this bear family and their progression. We remind everyone — not just Dollywood guests — that while bears are a natural part of the Smokies, they are not pets. Please do not feed or attempt to approach them at any time."
Photo: Getty Images