Big Cats Seized At Tiger King Park Moved To San Diego Animal Sanctuary
By Rebekah Gonzalez
May 24, 2021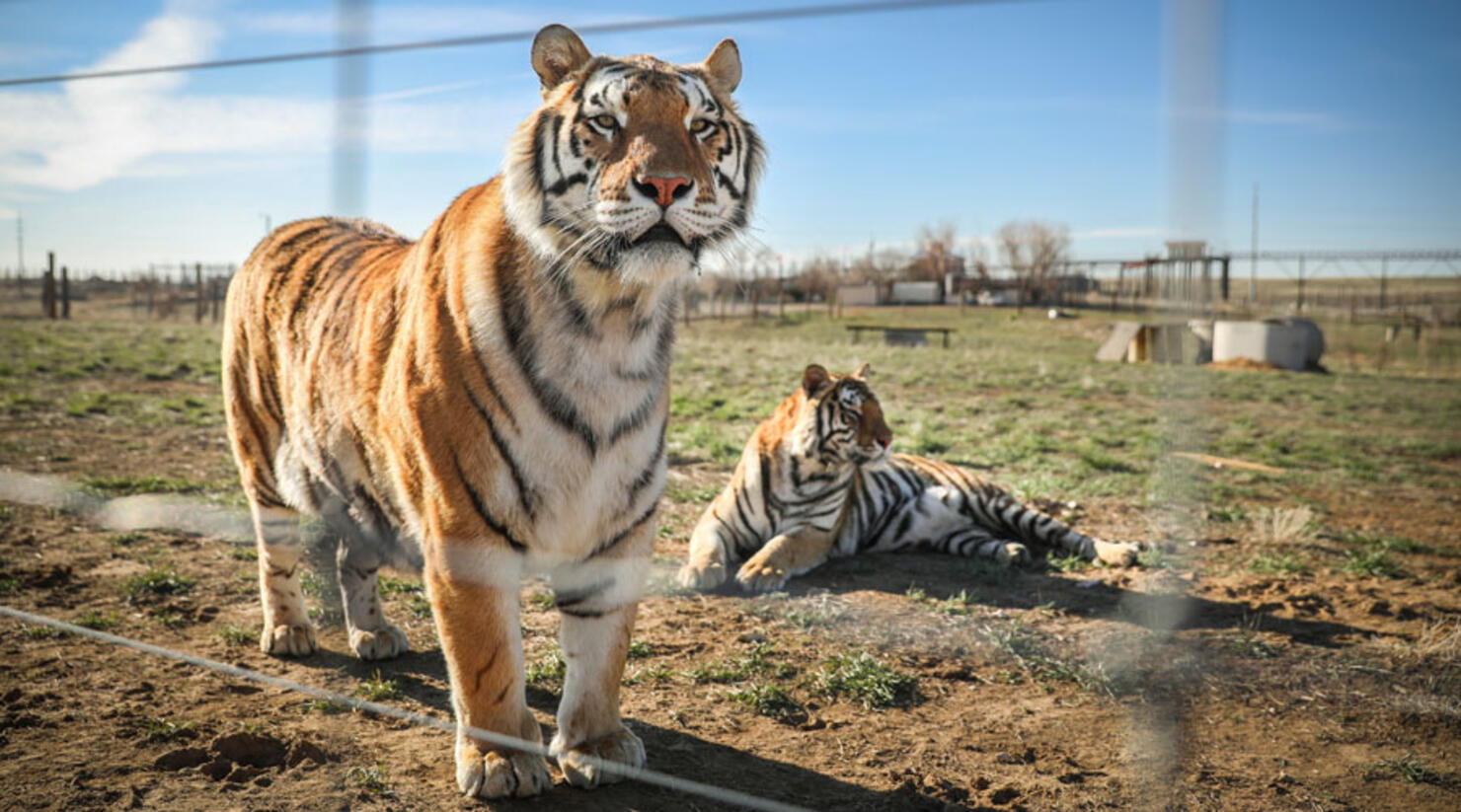 An animal sanctuary in San Diego County is taking care of two big cats seized by federal authorities from animal park owners featured in the Netflix hit Tiger King, reports NBC7.
An ongoing investigation into Jeffery and Lauren Lowe's animal rights violations resulted in authorities seizing 68 big cats from the owners.
The Lions, Tigers, and Bears animal sanctuary in East County's Alpine community was chosen by the federal government to house the big cats seized from the Lowes' Tiger King Park in Thackerville, Oklahoma.
Two of the park's female tigers are being housed in the Alpine sanctuary while the U.S. Department of Justice seeks civil forfeiture of the animals.
According to NBC7, COVID-19 protocols for animals require that the tigers be under quarantine for at least 30 days with the sanctuary's veterinary team.
"With several accredited sanctuary teams working together with the federal officials, it was an efficient and seamless operation," said Lions, Tigers, and Bears owner Bobbi Brink.
Brink has been outspoken about his views on the animal park featured in Tiger King since the show became popular in 2020.
"Our priority was relocating these big cats to accredited sanctuaries where they will receive proper veterinary care, diet, shelter, and habitats while the court decides what's next."
Photo: Getty Images