Duke's Mike Krzyzewski Plans To Retire After Upcoming Season: Report
By Jason Hall
June 2, 2021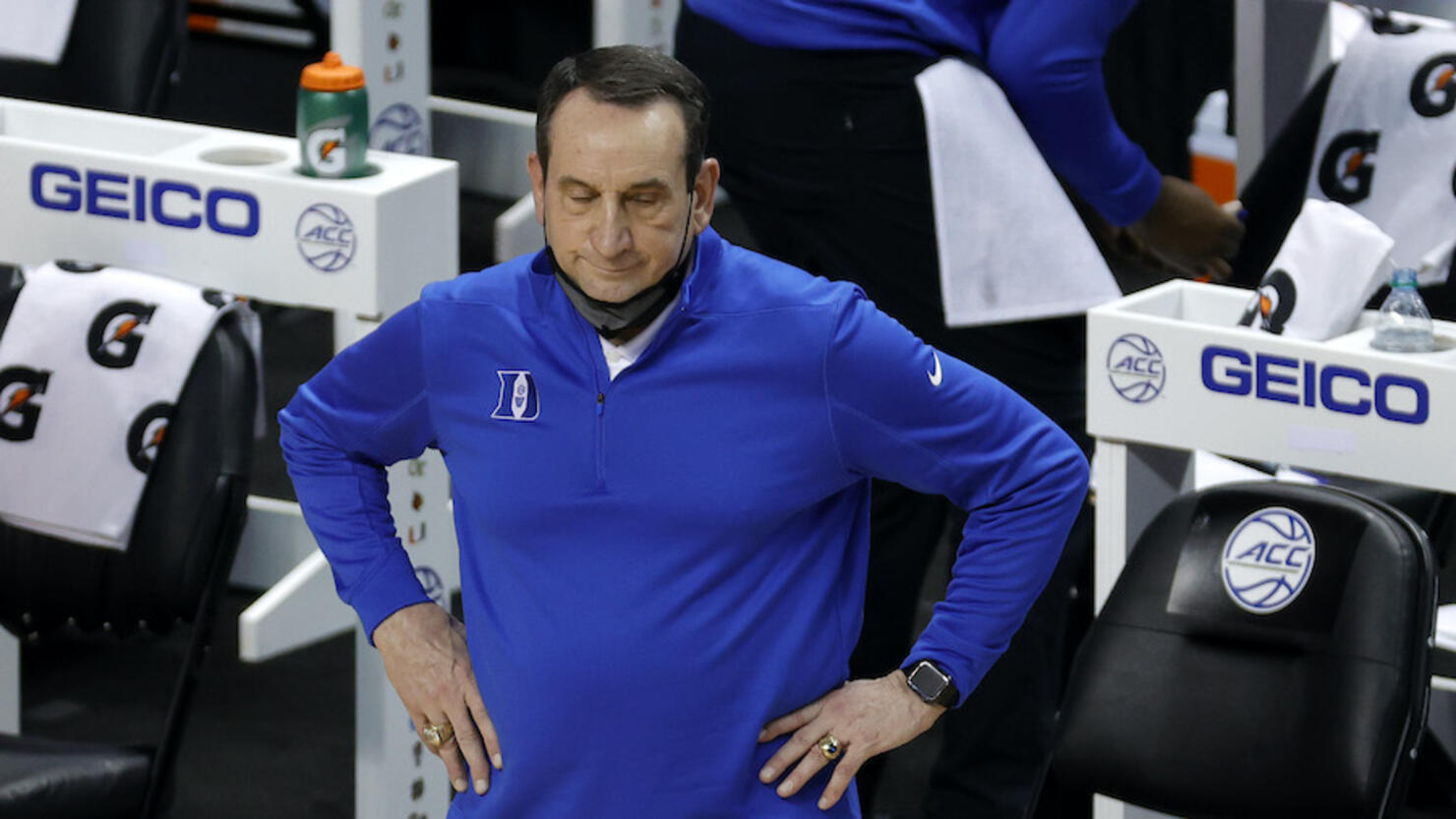 Legendary Duke University men's basketball coach Mike 'Coach K' Krzyzewski, will reportedly retire after the upcoming 2021-22 NCAA basketball season.
Stadium's Jeff Goodman reports Krzyzewski, the winningest head coach in NCAA history, has decided to retire and an official announcement is expected to be made soon, according to multiple sources.
Former Duke guard Jon Scheyer, who played for Krzyzewski from 2006-10 and has worked as an assistant on the Blue Devils staff since 2014, is considered the "leading candidate" to replace Krzyzewski, according to Goodman.
Scheyer was promoted to associate head coach in 2018.
Krzyzewski has led Duke to the NCAA tournament 36 times during his 41 seasons with the program, which includes five national championships, 12 NCAA Final Four appearances, 15 ACC Tournament titles and 12 ACC regular season championships.
BREAKING: Duke coach Mike Krzyzewski has decided to retire after this coming season, multiple sources told @stadium. Official announcement expected soon.

The leading candidate to replace K is assistant and former Duke player Jon Scheyer.

— Jeff Goodman (@GoodmanHoops) June 2, 2021
The Chicago native enters his final season with a 1,170-361 overall coaching record, which includes a 97-30 record in NCAA Division I, 63-21 record in NCAA play and a 2-2 NIT record. Krzyzewski is a three-time Naismith College Coach of the Year, an NABC Coach of the Year and a five-time ACC Coach of the Year.
Krzyzewski also led the United States men's national basketball team to five Olympic Gold medal victories in the 1984 Los Angeles, 1992 Barcelona, 2008 Beijing, 2012 London and 2016 Rio de Janeiro games.
Last season, Duke missed the NCAA Men's Basketball tournament for the first time since 1995, amid a disappointing finish to the regular season and being forced to forfeit in the ACC tournament amid numerous positive COVID-19 tests.
Photo: Getty Images