17 Celebs With Nonbinary, Genderfluid Identities (And Their Pronouns)
By Paris Close
June 23, 2021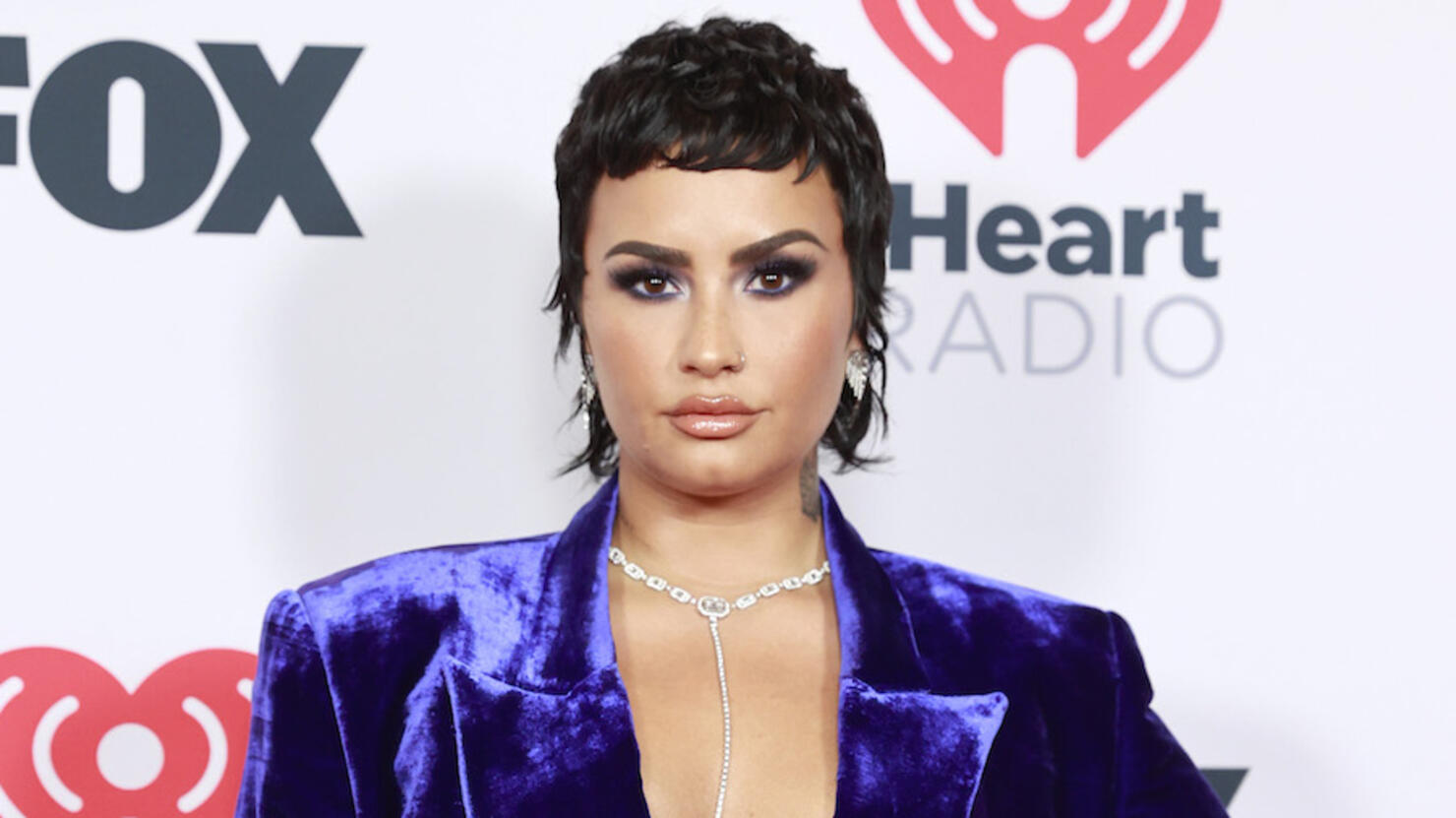 With every passing year, the discourse on gender, personal pronouns, and how one identifies themselves is becoming a broader, more spectral subject. That includes the conversation on nonbinary identities, which has started to draw the attention and urgency it so sincerely deserves.
As the National Center for Transgender Equality indicates, "Some people have a gender that blends elements of being a man or a woman, or a gender that is different than either male or female. Some people don't identify with any gender. Some people's gender changes over time."
This experience has been true for a myriad of LGBTQIA+ celebrities who have expanded that conversation by sharing their stories to break the age-old beliefs of the gender binary (male and female).
While some nonbinary stars like Demi Lovato and Sam Smith use they/them pronouns, others like Queer Eye's Jonathan Van Ness and Janelle Monae use those that correspond to the sex they were assigned at birth.
Keep scrolling to learn more about your favorite nonbinary celebrities (and their pronouns) below: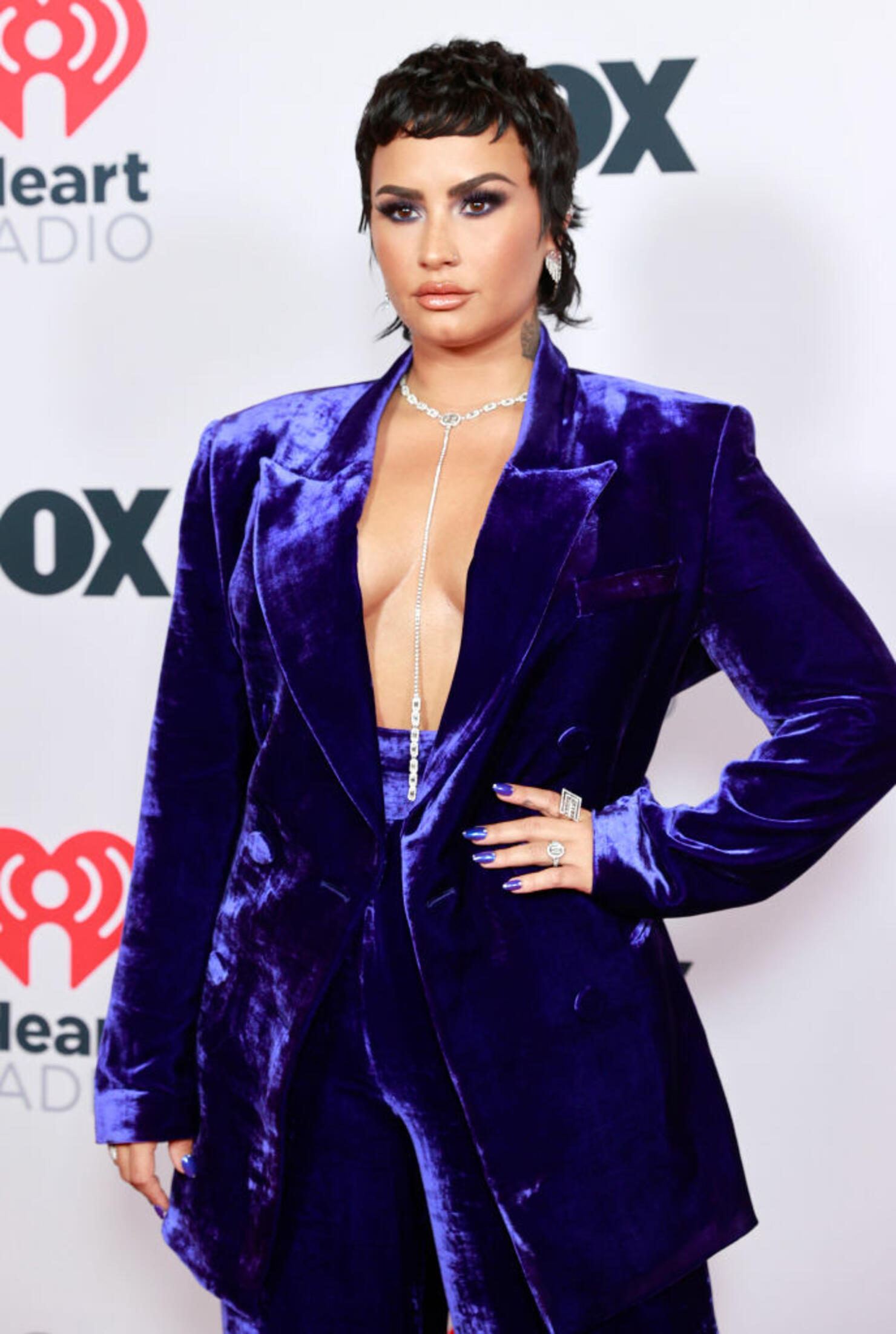 1. Demi Lovato
Pronouns: they/them
The "Dancing with the Devil" singer announced they are nonbinary in June 2021. "Over the past year and a half I've been doing some healing and self reflective work and through this work, I've had the revelation that I identify as non-binary," they revealed in an Instagram video. "With that said, I'll officially be changing my pronouns to they/them. I feel that this best represents the fluidity I feel in my gender expression and allows me to feel most authentic and true to the person I both know I am and still am discovering."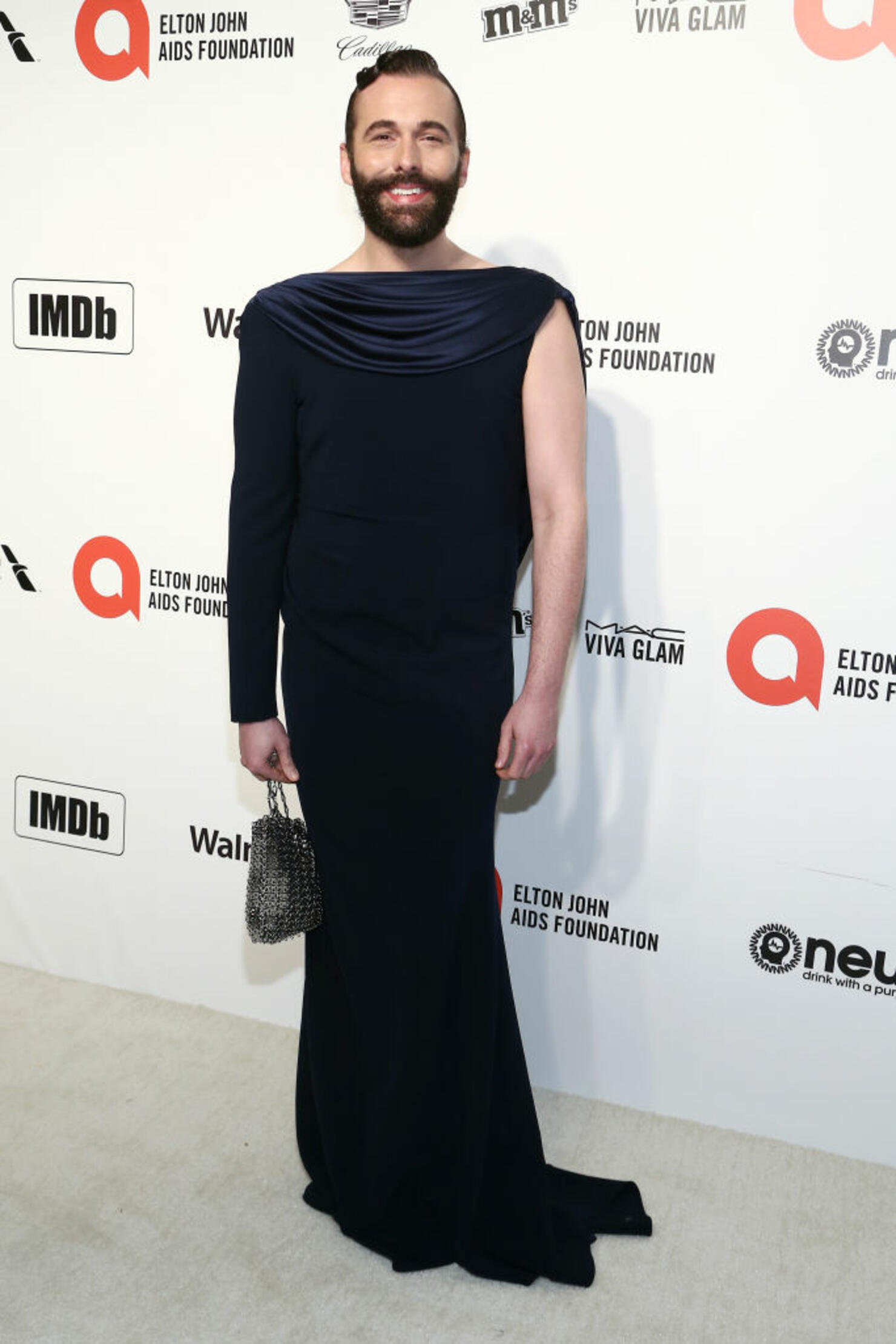 2. Jonathan Van Ness
Pronouns: he/him, she/her, and they/them
"The older I get, the more I think that I'm nonbinary — I'm gender nonconforming," the Queer Eye star told Out in 2019. "Like, some days I feel like a man, but then other days I feel like a woman. I don't really — I think my energies are really all over the place. Any opportunity I have to break down stereotypes of the binary, I am down for it, I'm here for it."
Van Ness added: "I just didn't know what the name was. I've been wearing heels and wearing makeup and wearing skirts and stuff for a minute, honey. I just like didn't know that that meant — that I had a title."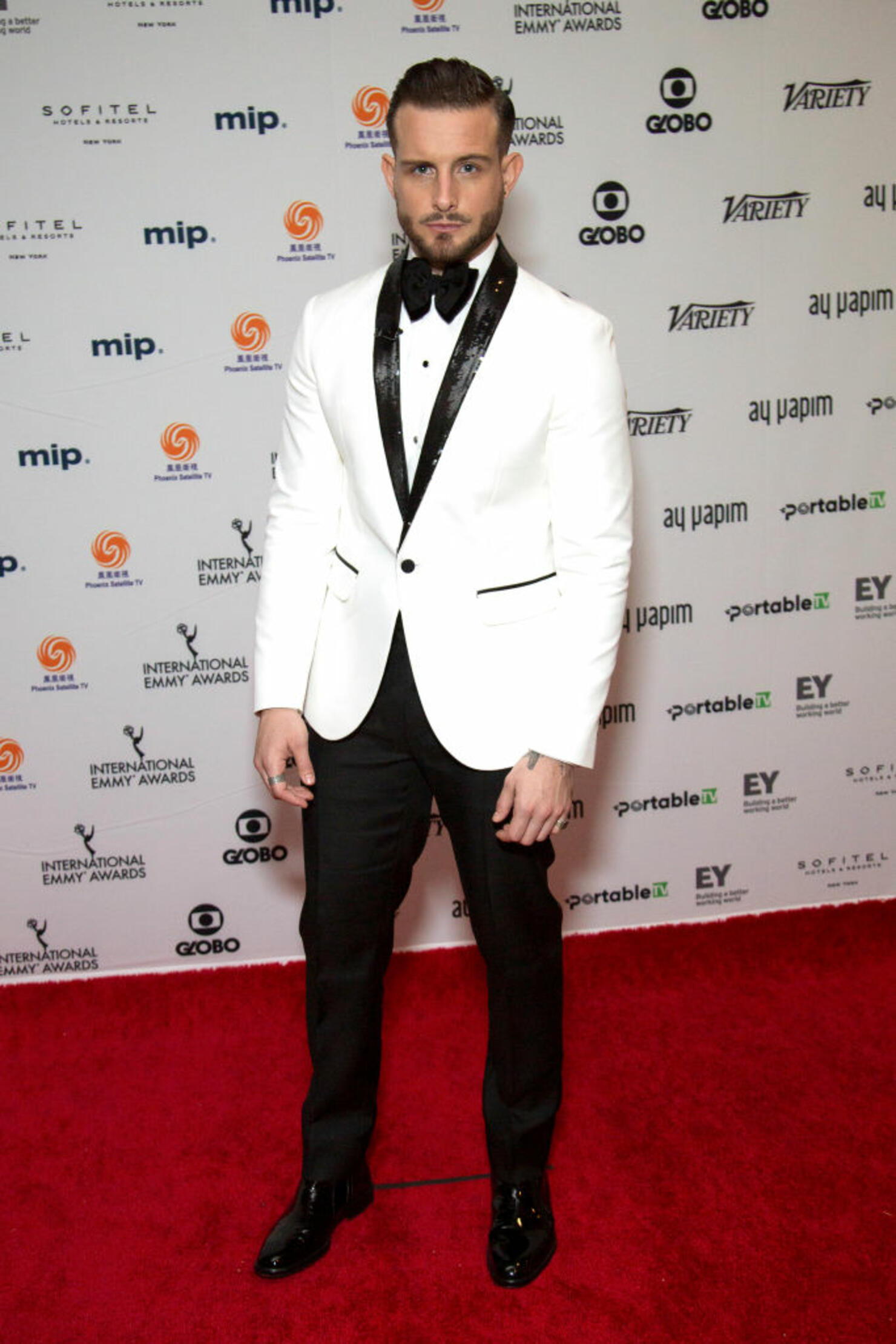 3. Nico Tortorella
Pronouns: they/them
"You don't have to be one thing for the rest of your life. … Play with your sexuality, play with gender identity, play with your expression. That's what we're all doing, we're transitioning every single day," Tortorella said in an interview. "Your transition doesn't have to look like anyone else's! [...] I use the word bisexual, I use the word pansexual, non-binary, gender non-conforming. The words are so much more simple than what we are. I think in the fields of social justice, we have the tendency of getting hung up on the language or the movement, rather than the cause-and-effect and who we're really talking about. I'm more interested in who you actually are than what you are. I'm looking forward to a time where we can all just be an individual and we don't necessarily have to be anything but that."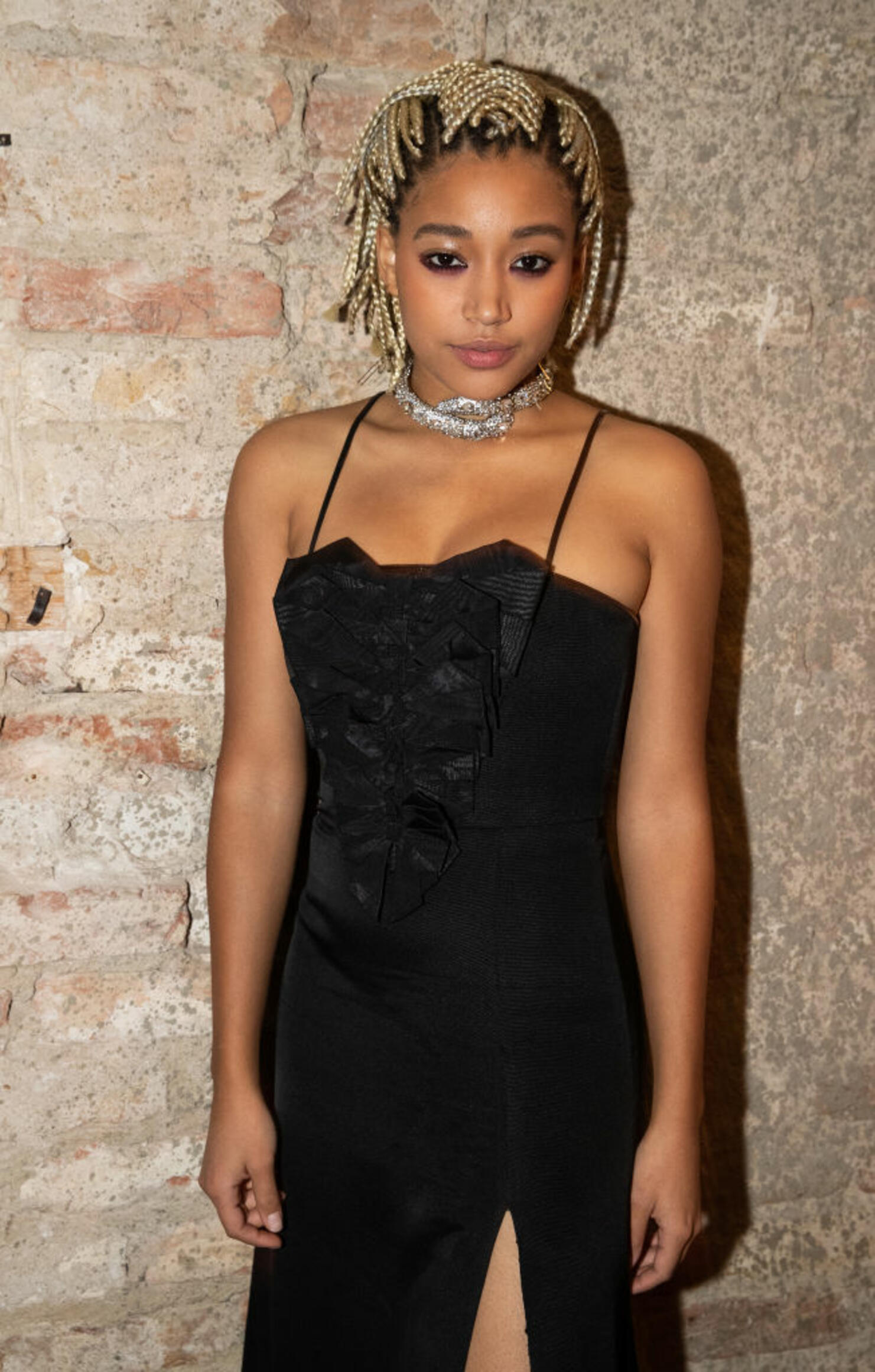 4. Amandla Stenberg
Pronouns: they/them
The Hunger Games and The Hate That U Give star came out as nonbinary in 2016 via Tumblr. When asked about their preferred pronouns at the time, Stenberg answered: "I honestly don't know… I mean they/them makes me feel comfortable but I know that the media and the general populace that follows me will critique it/not understand which makes me feel sad and almost more uncomfortable. So I guess she/her for now."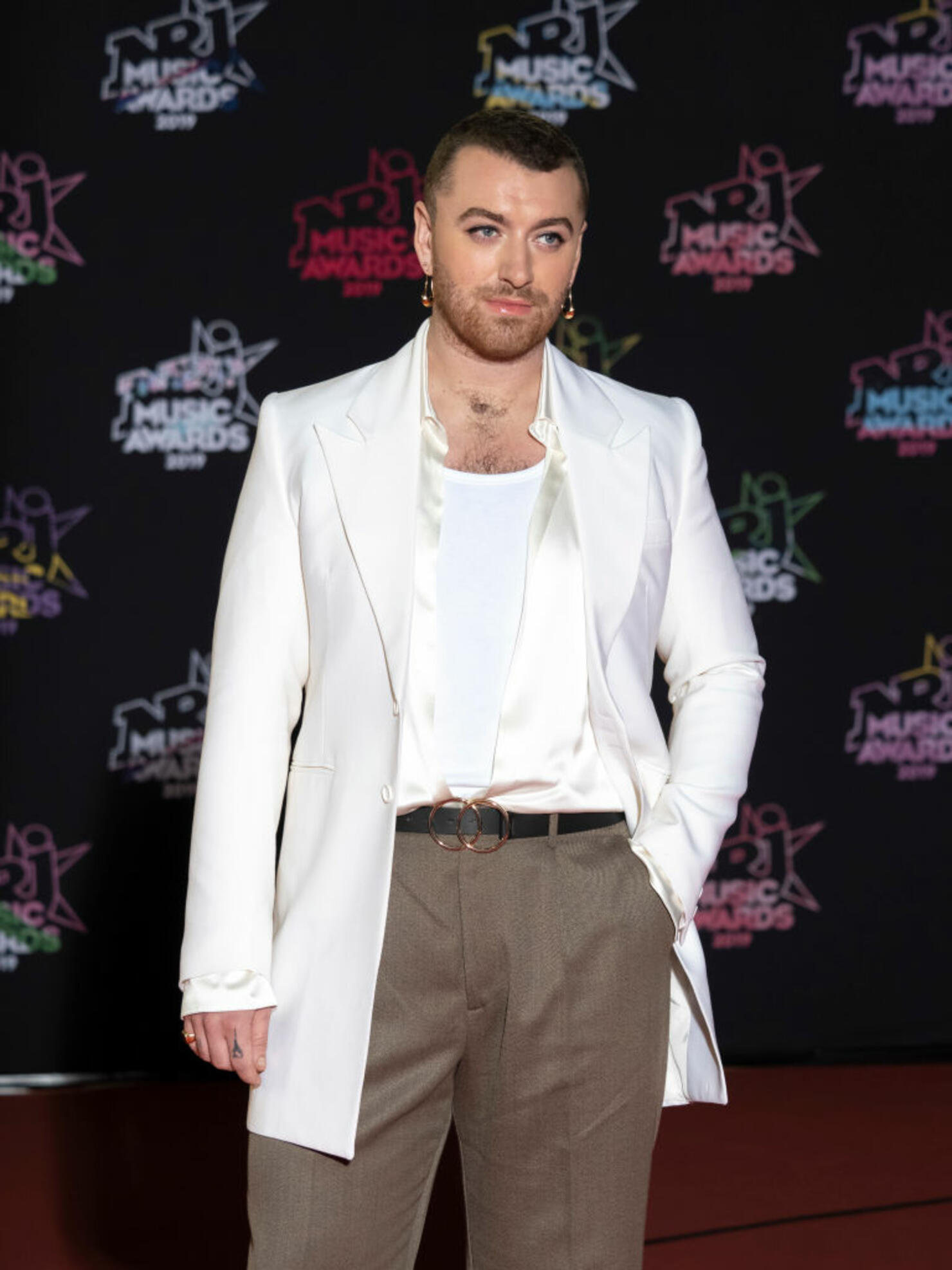 5. Sam Smith
Pronouns: they/them
Smith came out as nonbinary in an emotional Instagram post in 2019. "After a lifetime of being at war with my gender I've decided to embrace myself for who I am, inside and out," they wrote at the time, revealing their pronouns as they/them. "I'm so excited and privileged to be surrounded by people that support me in this decision, but I've been very nervous about announcing this because I care too much about what people think but f—k it!"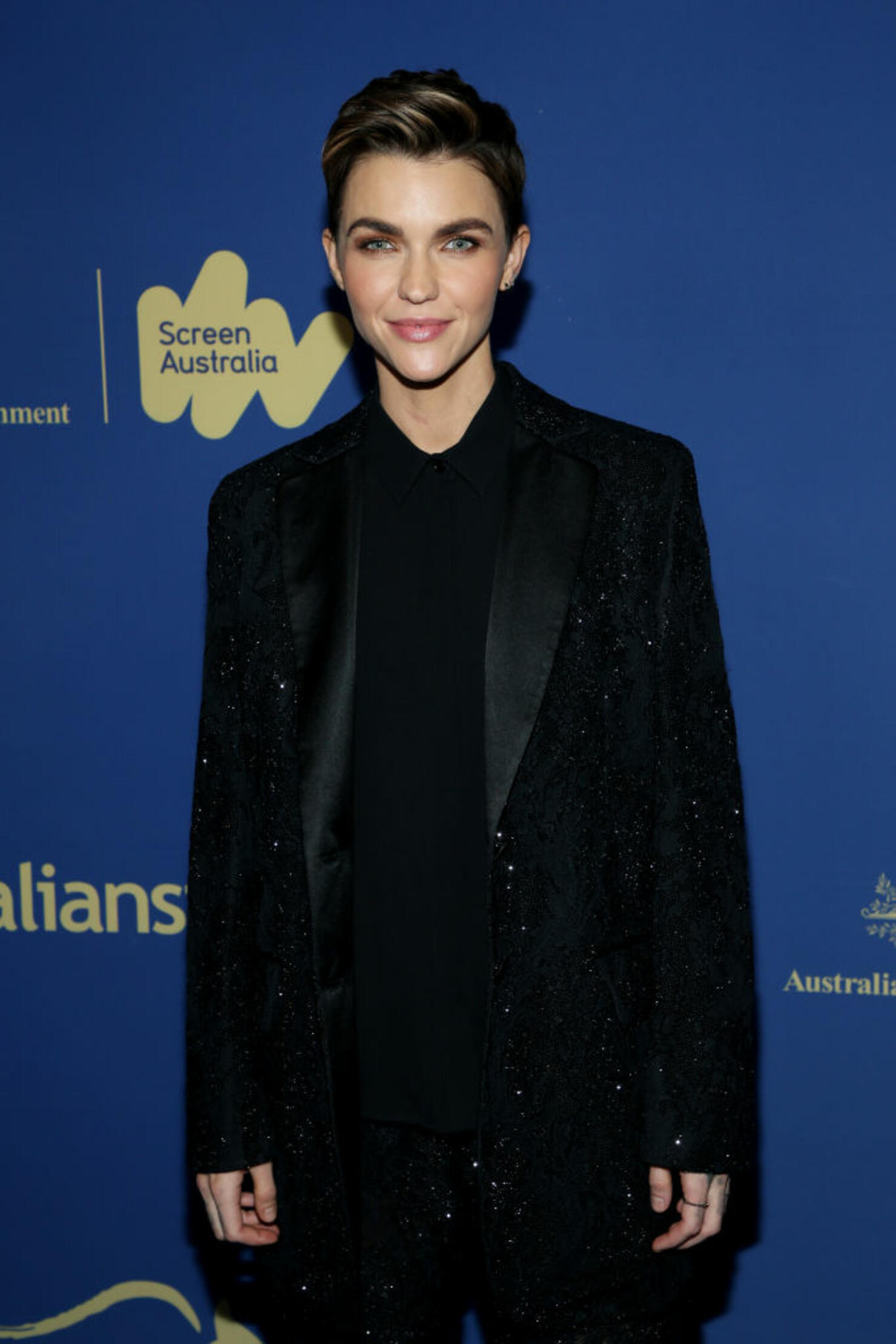 6. Ruby Rose
Pronouns: she/her
In a 2014 Guardian interview, the Orange Is the New Black star shared that she identifies as neither male or female. "I feel like I'm a boy, but I don't feel like I should've been born with different parts of my body or anything like that," said Rose. "I feel like it's just all in how I dress and how I talk and how I look and feel, and that makes me happy... I really sit in a more neutral place, which I'm grateful for as well."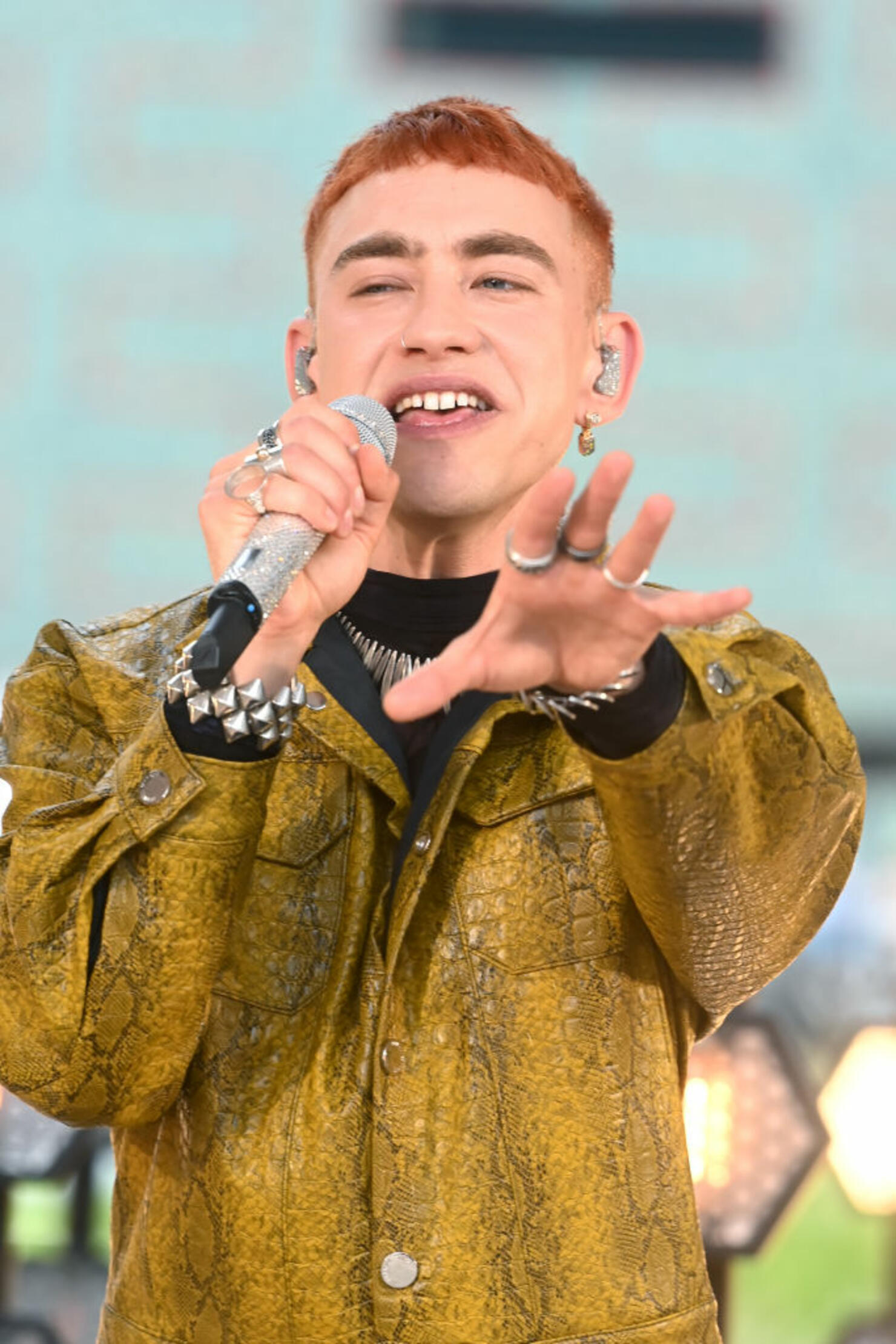 7. Olly Alexander
Pronouns: he/him
"I feel very non-binary, and you know, I identify as gay and queer and non-binary," the Years & Years singer-songwriter and frontman revealed in a 2016 interview.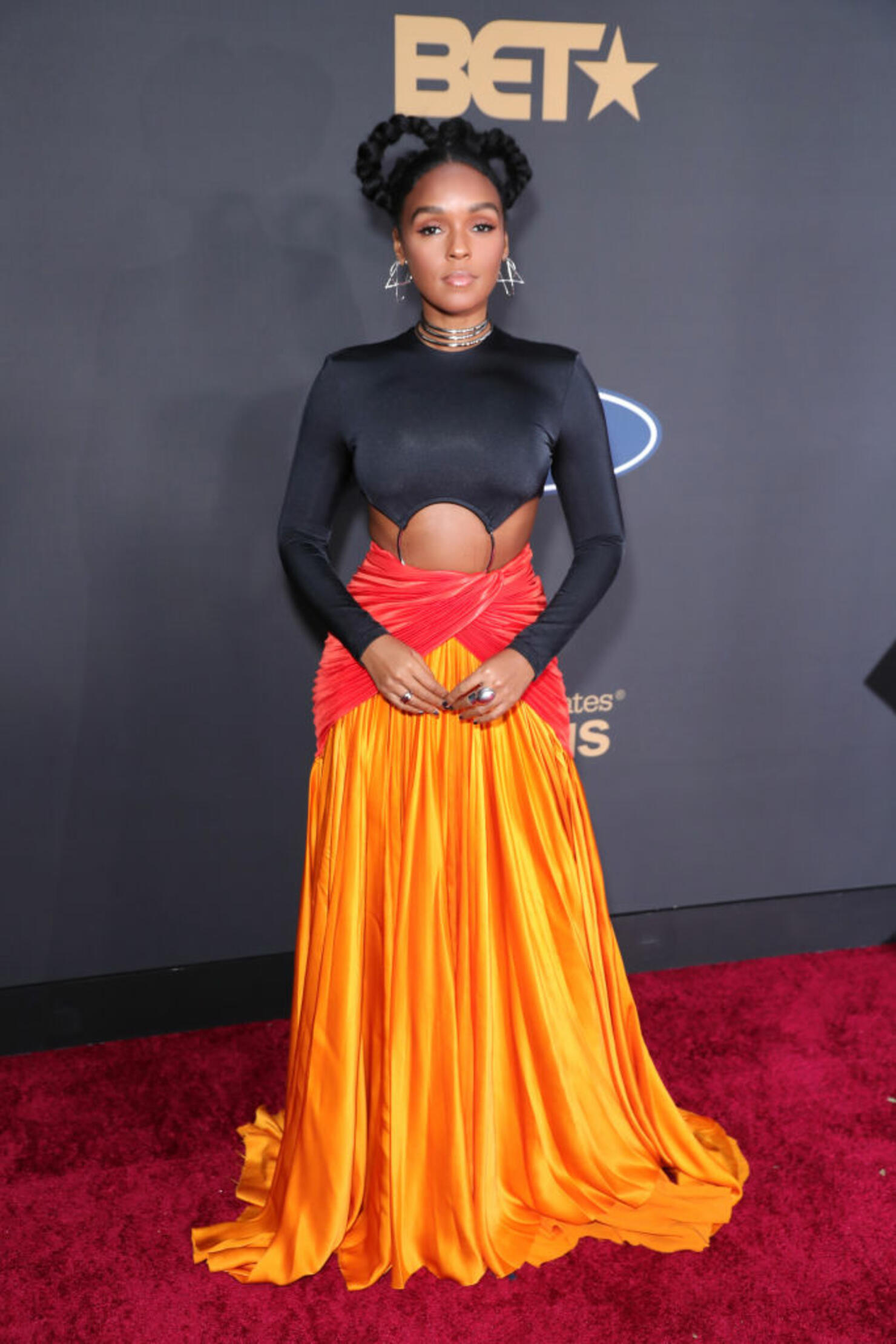 8. Janelle Monae
Pronouns: she/her
In January 2020, the "Pynk" superstar took to Twitter to seemingly confirm her nonbinary identity with the following tweet: "Are you a boy or girl?' I'm an experience. #IAmNonbinary."
Elaborating on her reason for doing so, Monae told The Cut: "I retweeted the Steven Universe meme 'Are you a boy or a girl? I'm an experience' because it resonated with me, especially as someone who has pushed boundaries of gender since the beginning of my career. I feel my feminine energy, my masculine energy, and energy I can't even explain."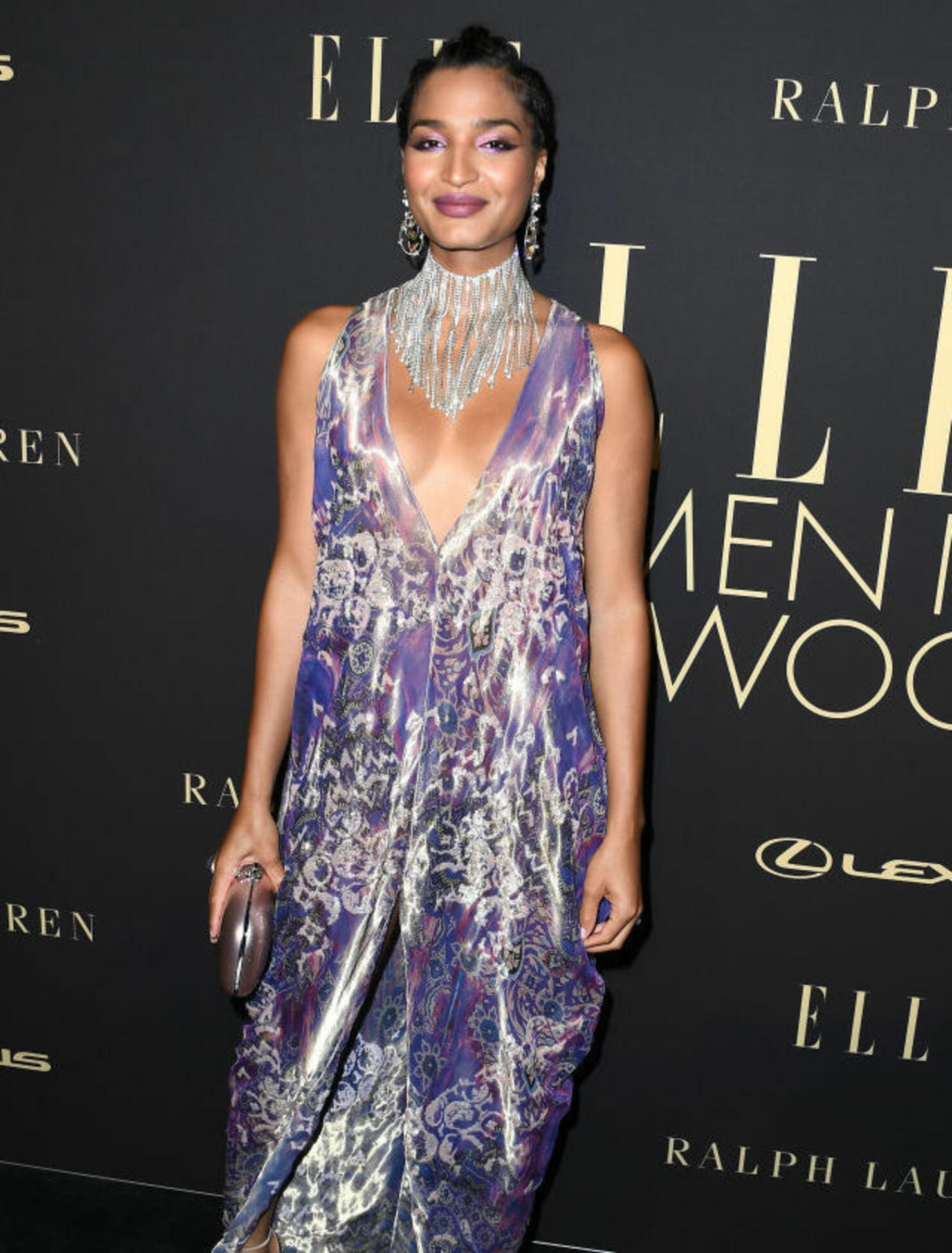 9. Indya Moore
Pronouns: they/them
The Pose star, who identifies as trans and nonbinary, expressed in a since-deleted tweet: "I'm non binary, femme, Agender feels fitting too. My pronouns: they/them/theirs. I correct people often. At times they ignore me & I tolerate it to avoid conflict/irritation but it's upsetting to feel like i'm 'too much' in a world that takes so much from trans people constantly."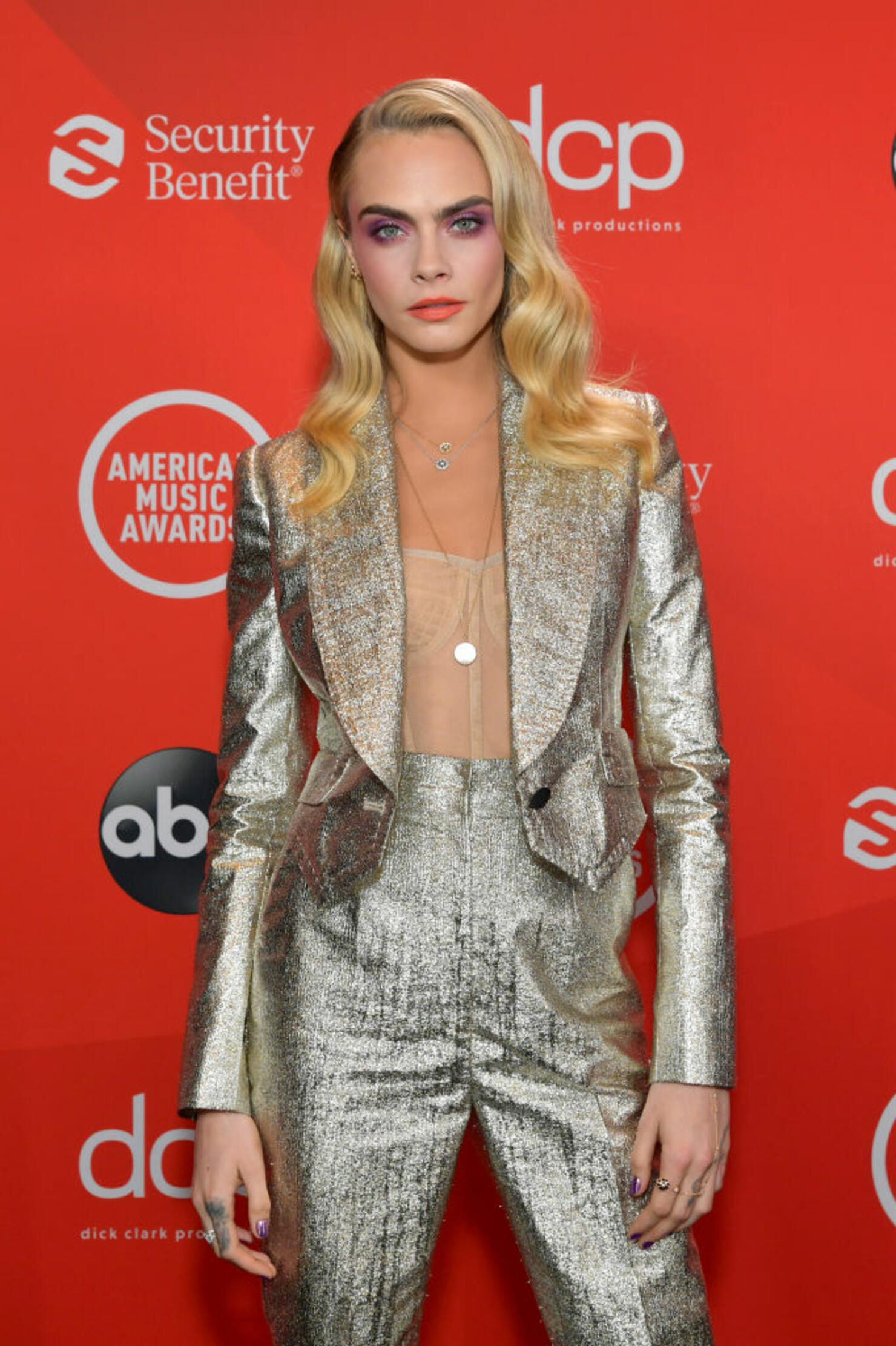 10. Cara Delevingne
Pronouns: she/her
The actress-model revealed opened up about coming to embrace her identity as genderfluid, telling Vogue: "When I first realised that gender is so much more fluid than 'masculine' or 'feminine' it was a breakthrough moment for me."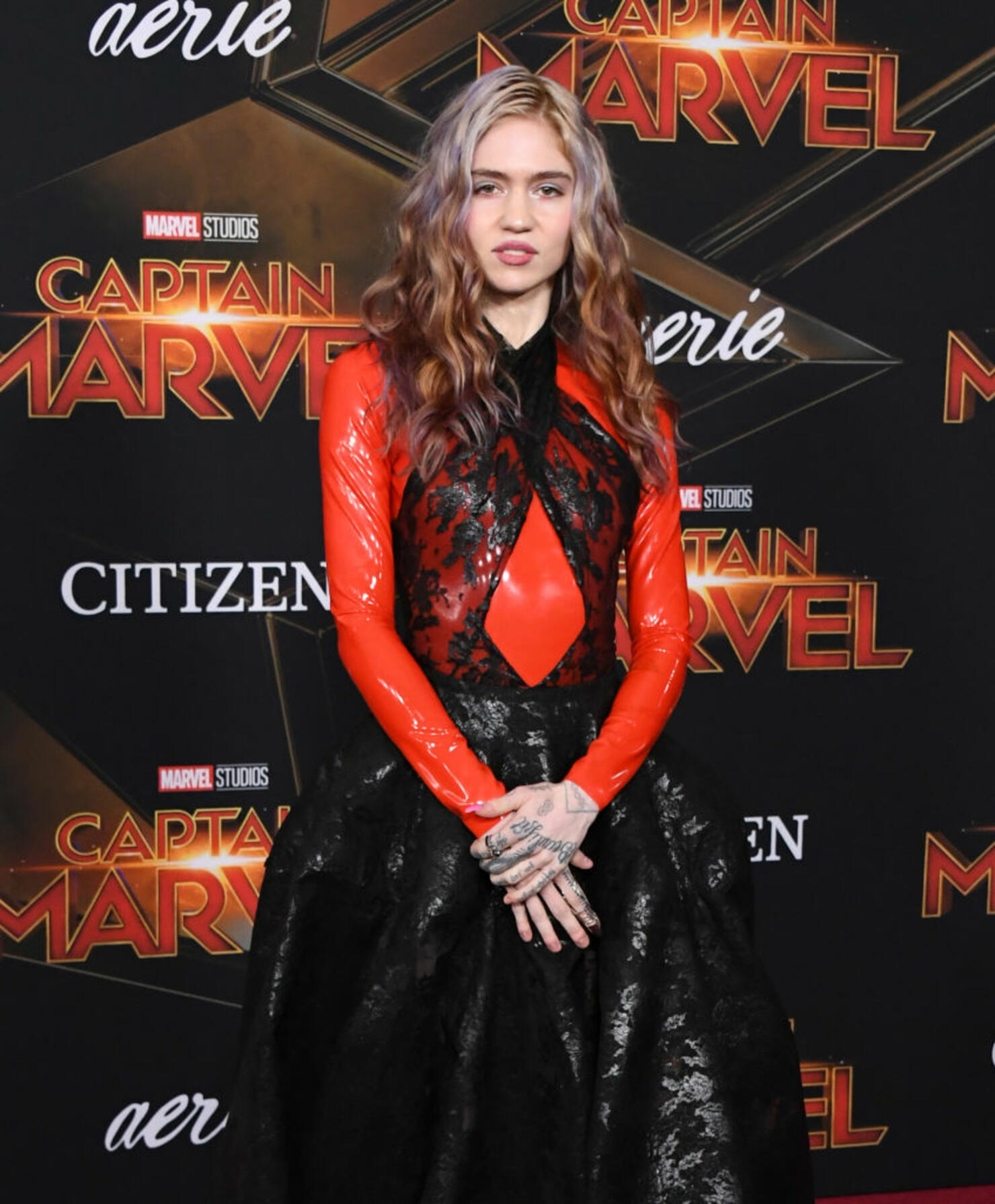 11. Grimes
Pronouns: she/her
In 2015, the "Genesis" singer-producer shared a since-deleted tweet in which the artist revealed: "I vibe in a gender neutral space so I'm kinda impartial to pronouns for myself. Don't have a [preference] so much but I wish I didn't have to be categorized as female constantly." (Gender neutral denotes a word or expression that cannot be taken to refer to one gender only.)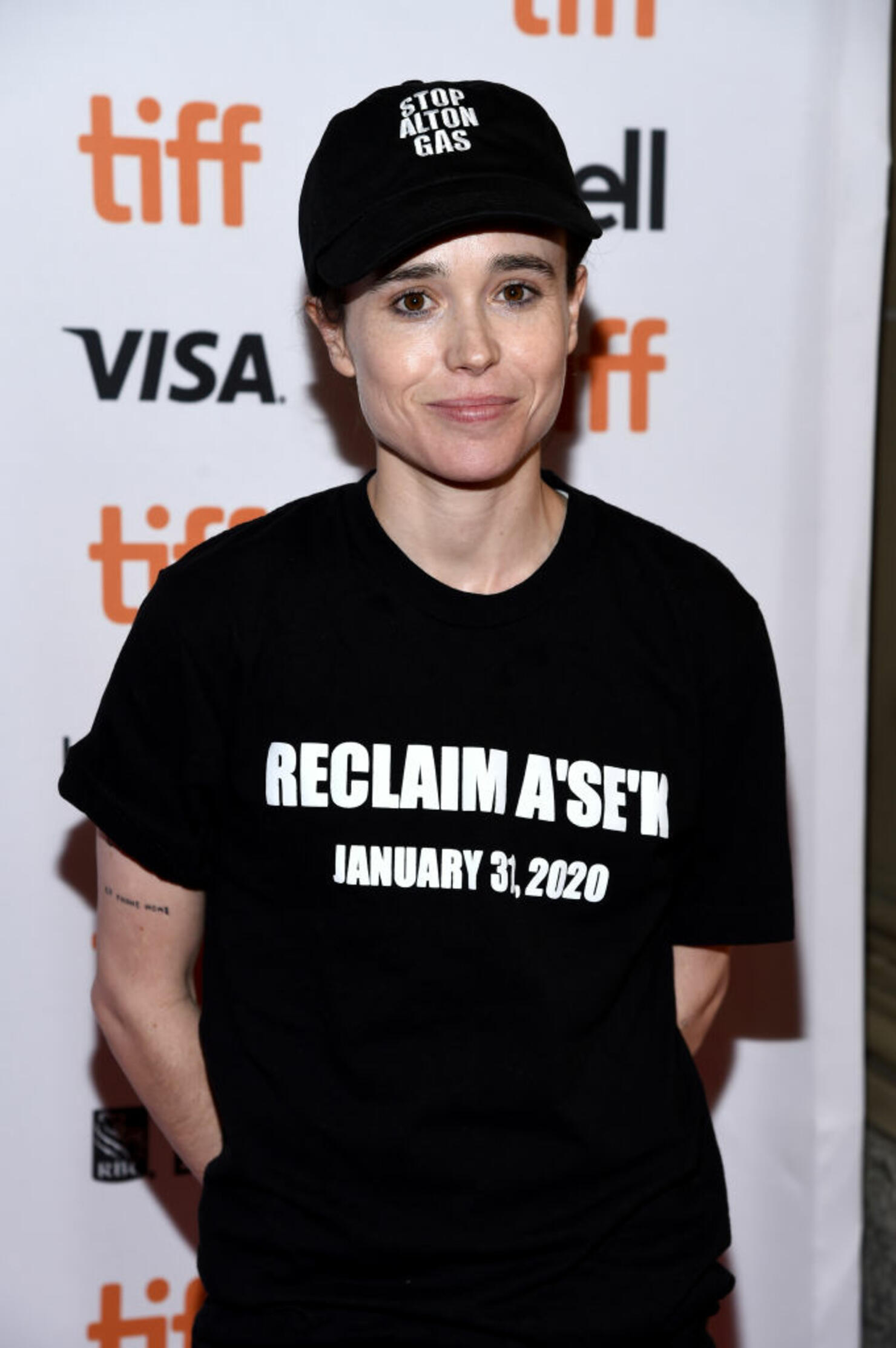 12. Elliot Page
Pronouns: he/him and they/them
Page came out as transgender in December 2020, and has described themselves as trans and nonbinary. "I love that I am trans. And I love that I am queer," Page shared at the time. "And the more I hold myself close and fully embrace who I am, the more I dream, the more my heart grows and the more I thrive. To all the trans people who deal with harassment, self-loathing, abuse, and the threat of violence every day: I see you, I love you, and I will do everything I can to change this world for the better."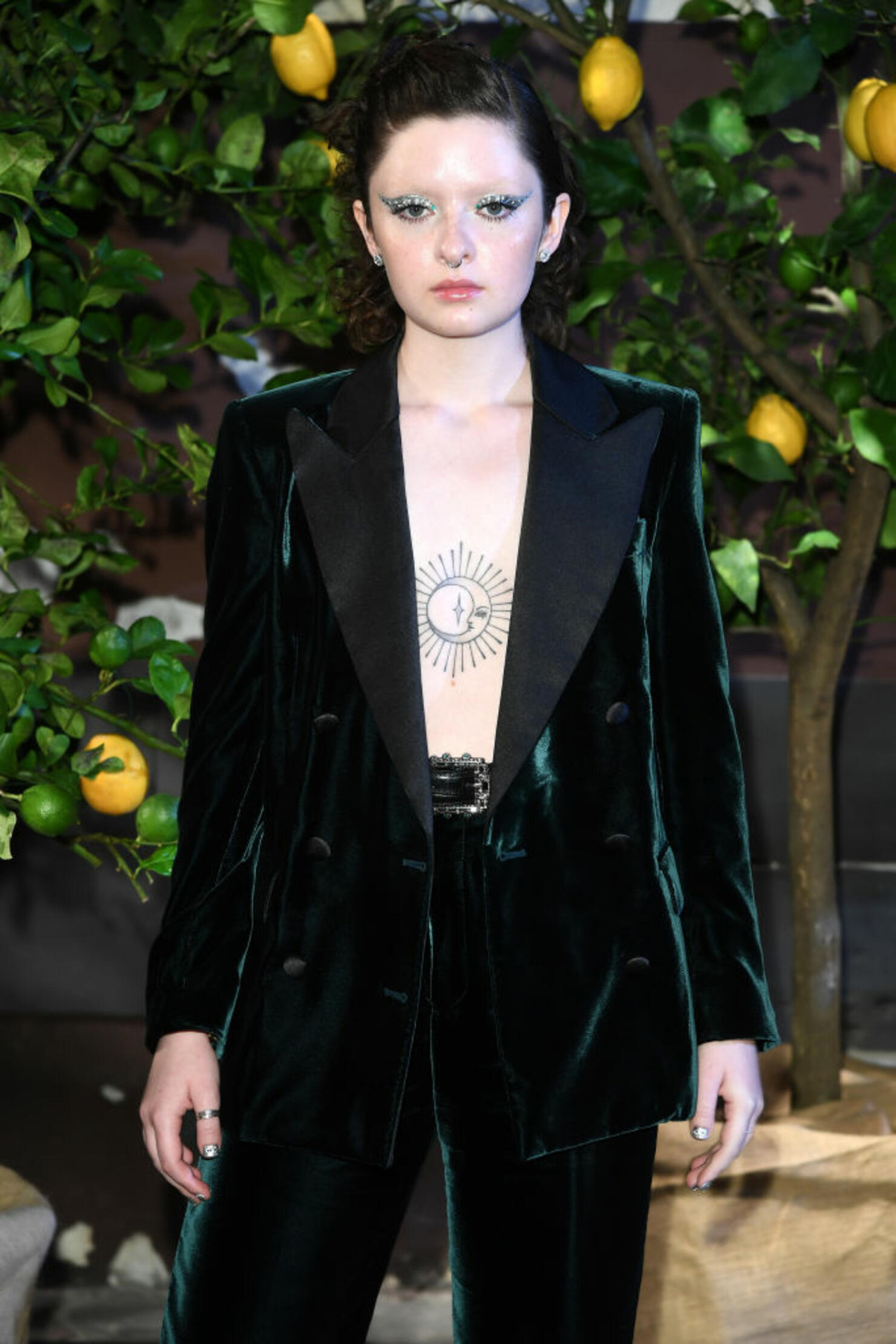 13. Lachlan Watson
Pronouns: they/them
"I identify as both non-binary and pansexual, which are two very fancy ways of saying I don't care," the Chilling Adventures of Sabrina star said on Netflix's What I Wish You Knew: About Being Nonbinary.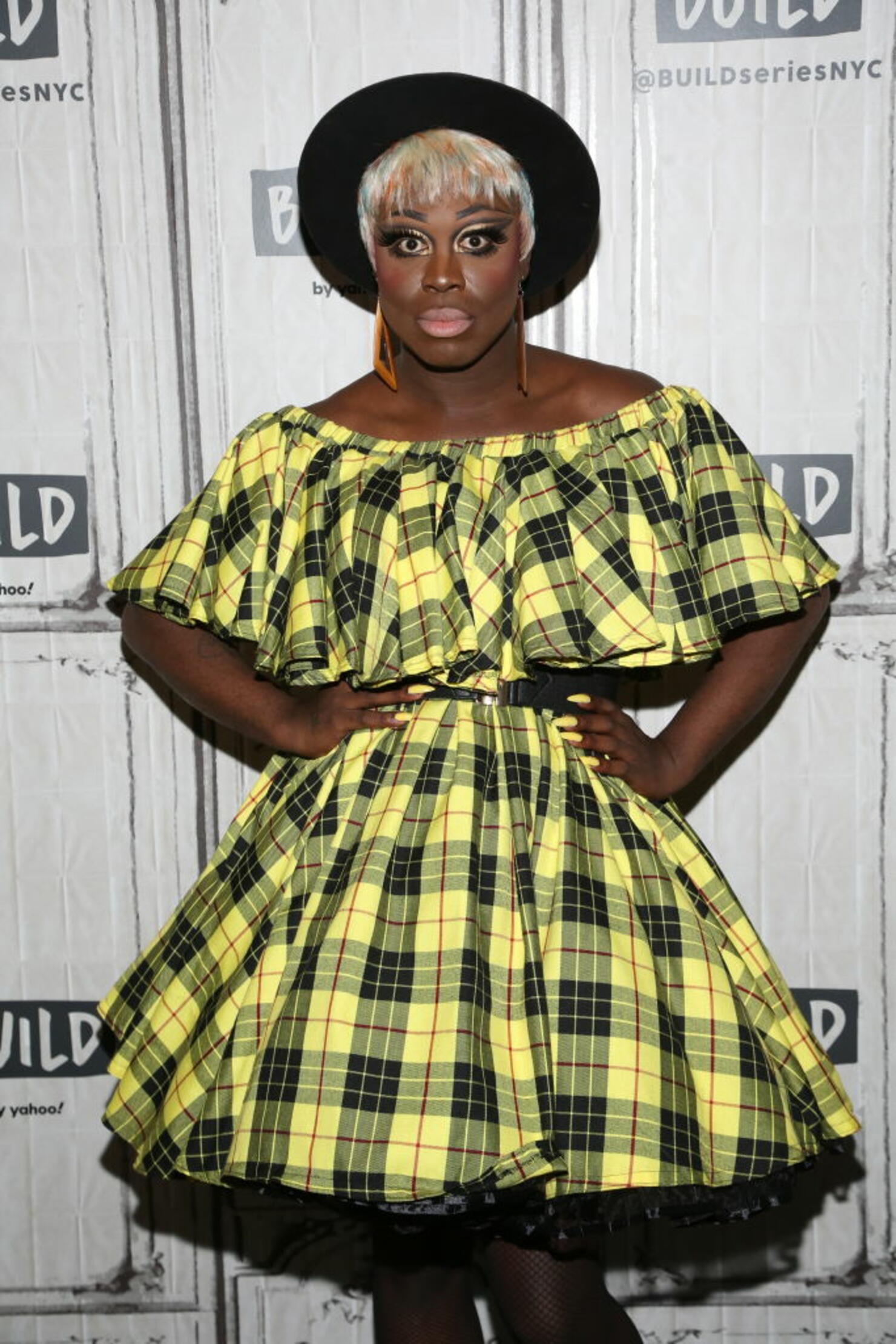 14. Bob the Drag Queen
Pronouns: she/her and he/him
In October 2019, the Drag Race superstar tweeted: "For the record I identify as Pansexual and non binary."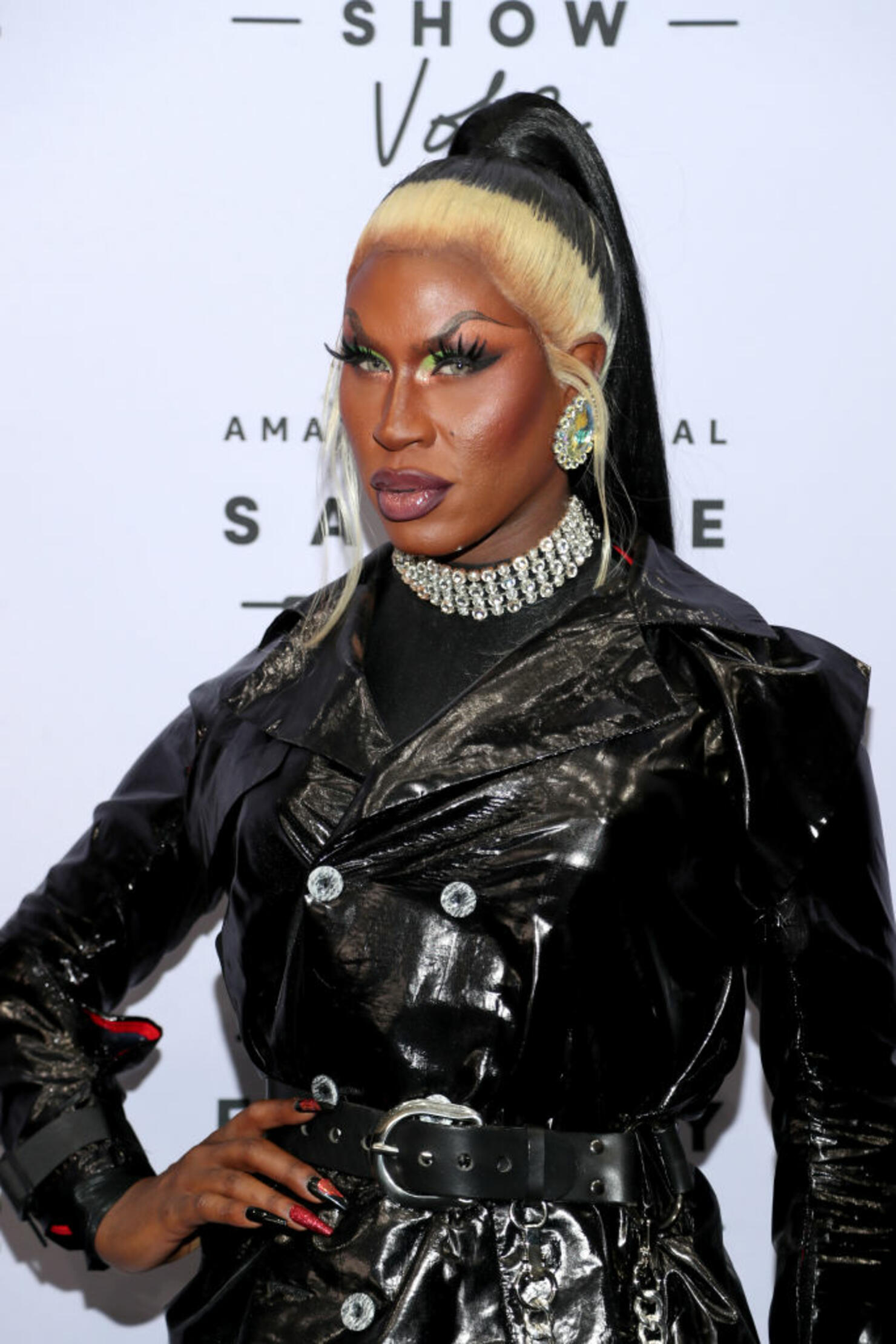 15. Shea Couleé
Pronouns: she/her and they/them
"Once I started to use drag as gender performance, to study that and understand my identity through that, I feel now that being a gender non-binary person occupying drag spaces is freeing," Coulee told Them in 2019. "Everything I'm doing when I'm in those spaces is as authentically me as I can be."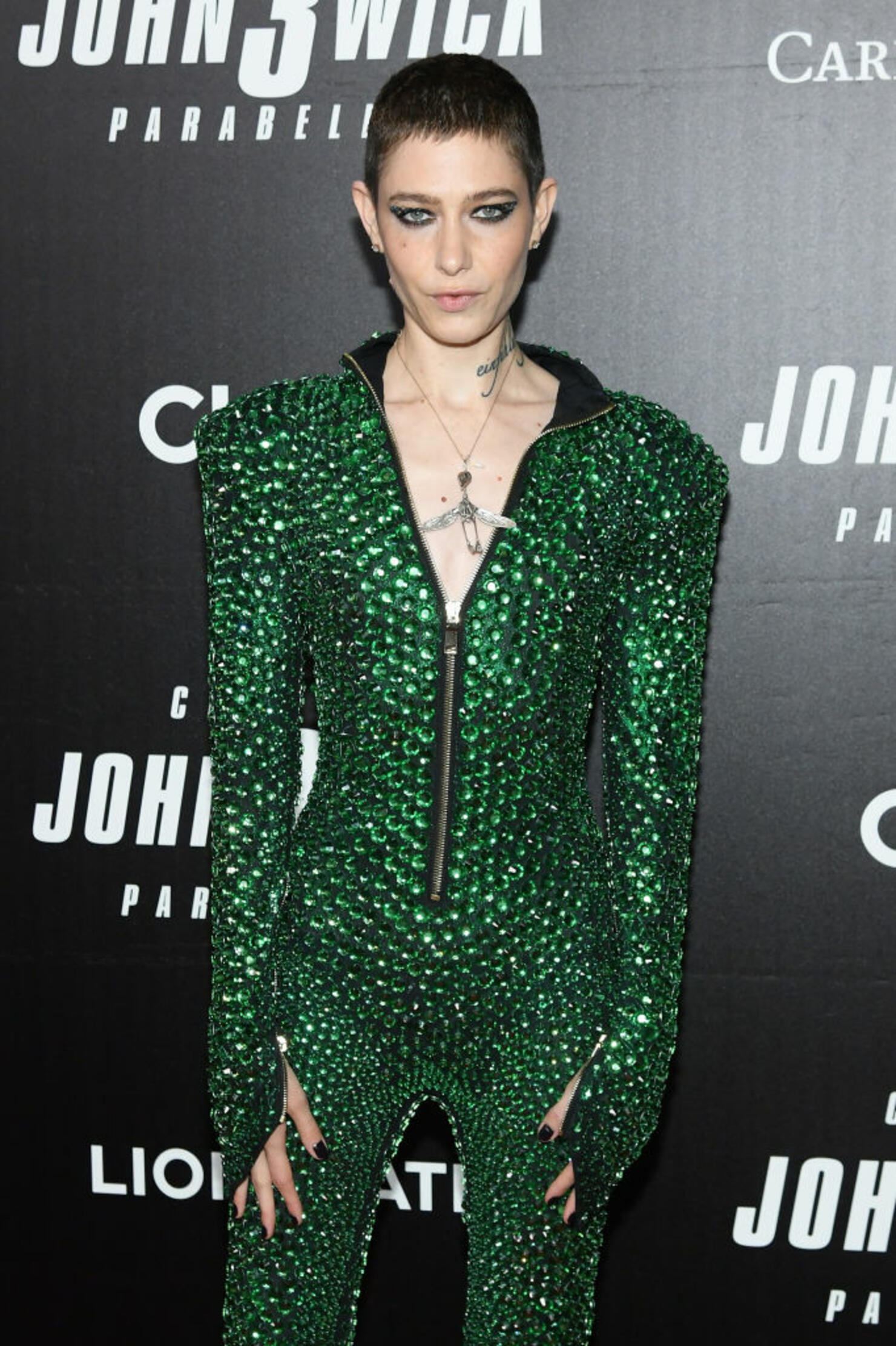 16. Asia Kate Dillon
Pronouns: singular they
"When I read the script for episode two and I saw the 'they, theirs and them,' that's when the tears started to well up in my eyes," the Billions star told Refinery 29. "Then when I read Axe's response, which is, 'Okay,' and then the scene just continues, that's what ultimately moved me to full-fledged tears."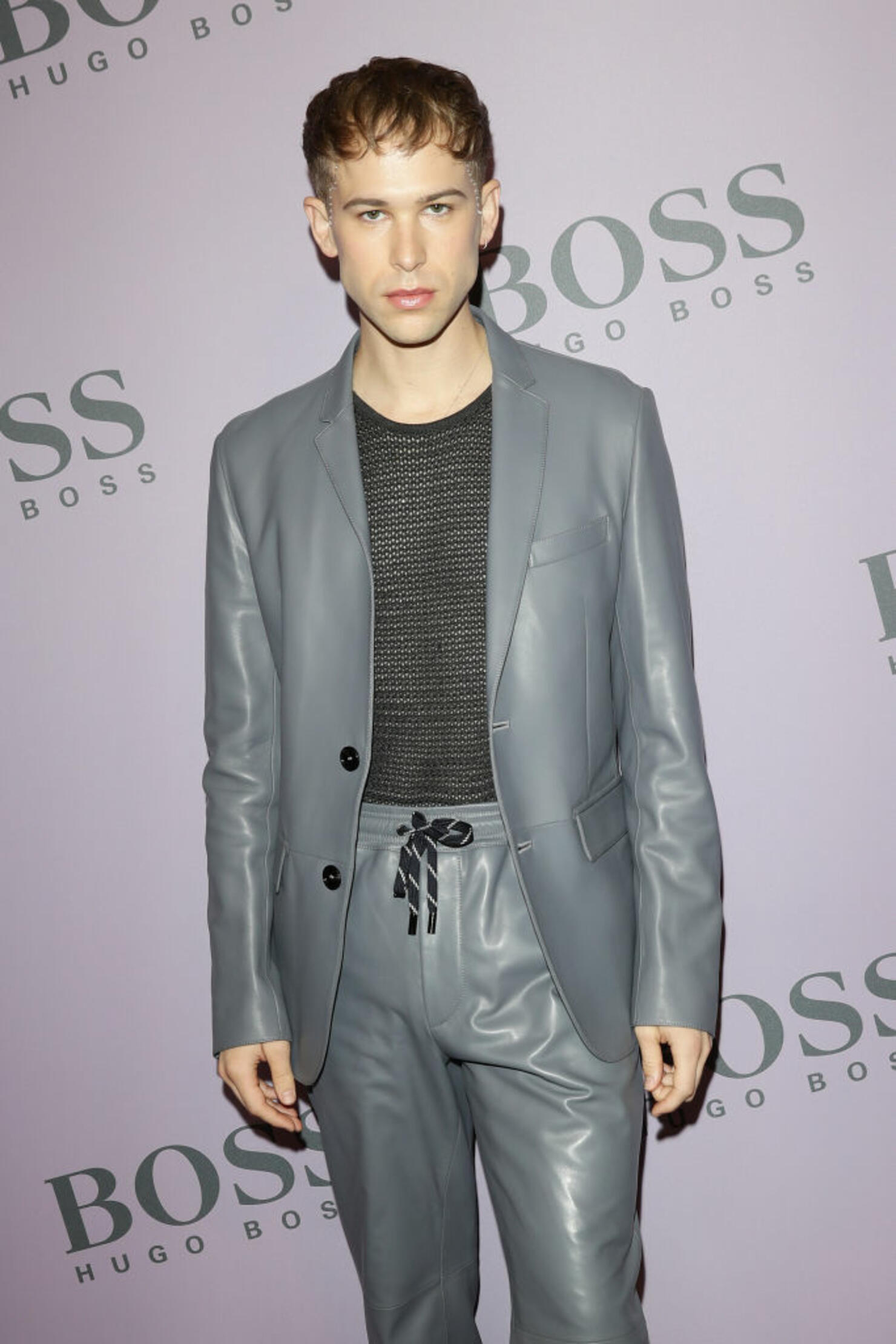 17. Tommy Dorfman
Pronouns: they/them
"My therapist recently reflected that my insides might not match my outsides, that my feminine and masculine identities might be in conflict with each other, thus hindering my chances at serenity with myself, the world, and the industry in which I work," the actor, who is genderqueer and nonbinary, wrote in a 2018 essay for Teen Vogue. "Physically, biologically I am male, and I've never wanted to change that. Yet inside, I am considerably more female. My spirit is more female, this even my therapist could intuit."