These Are The Highest-Rated Food Trucks In Seattle
By Zuri Anderson
June 25, 2021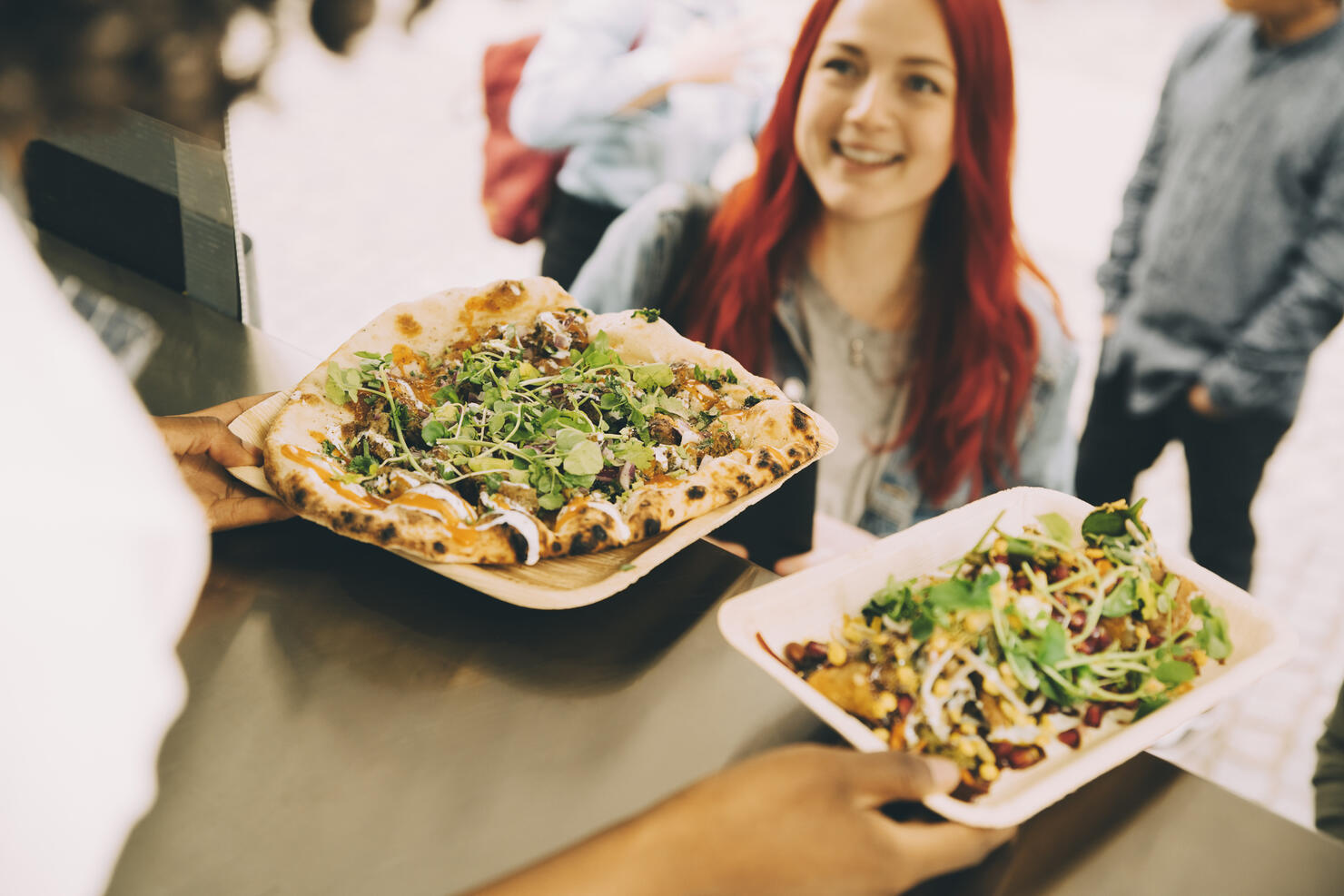 Food trucks have captivated both tourists and locals with their unique approaches to small dishes. You can find them just about anywhere, and like restaurants, their flavor profiles and menus can vary drastically.
Yelp ranked the highest-rated food trucks that travel the streets of Seattle, bringing their delightful dishes wherever they go. These are the Top 10 mobile eateries in the city, according to the website.
"Tried their chicken momos (the best), beef momos, veg pakoras, potato and cheese balls.. everything was really good but I personally loved their chicken momos.. the sauce gives these momos a very nice flavor and I wanted more of that sauce." -- Jane M.
"Picked up at catfish po'boy and some beignets at Where Ya At Matt and everything was SO good.The catfish was flavorful, crisp and served with fresh lettuce, tomatoes, pickles and just the right amount of mayo on a tasty roll. Nice size too. Definitely one of the best po'boys I've eaten." -- Dena F.
"The vegetarian Indian taco is remarkable, full of flavor but also simple enough so you can taste all the elements, especially the fry bread... The chicken chili verde is super flavorful... Bonus that on a sunny day you can sit outside in the UW gardens close to the museum and enjoy the sun." -- Nancy B.
"This is the lunch truck dive you're looking for: the price/bite ratio is excellent, the flavor and spice compound further than the competition, service is fast, and the guilt level is reasonably low on top of all that!" -- Isaac H.
"They have several bowls, but I always opt for the build your own bowl option. I highly suggest the bulgogi or spicy pork as a protein choice, and a side of their bulgogi kimchi fries! Seoul Bowl is also easy to order from, and their employees have been very helpful in helping me assemble my bowls. If you're a fan of bibimbap, or just looking for a good meal, look no further than Seoul Bowl!" -- Barrie S.
"I dream about their chicken strips. They are big and juicy, perfectly seasoned and crispy. 4 strips are enough for two people; they are not kidding about the size of these strips. We've tasted all the sides and the waffle fries are the best. My husband is southern and said the cornbread was spot on. Most spots make cornbread like a sweet cake and here they make it almost savory. " -- Julia A.
"Prices are fair and the portion size is always good! The food is super flavorful. I've had the Pad See Ew, the Pad Thai and also the Pad Thai Combo meal which comes with Pad Thai, Curry and a spring roll... Their spring rolls are the bessssssssst! Especially if you get them fresh right before the lunch rush!" -- Kendra Y.
"I ordered a chicken taco, a tofu taco, a pork slider, and Mac salad... The tofu was really good. Everything else was delicious too, I just happened to like the tofu better than the chicken. The pork was amazing. The Mac salad with spam was also delicious, especially with some Sriracha added!" -- Lauren T.
The Kimcheese Steak is back on the menu Downtown! We stuff a demi baguette from Macrina with kalbi beef, kimchi, jalapeños, crispy melted cheese, and Japanese mayo to really kick it up a notch. Door open at 11am and you can pre-order here: https://t.co/ZaaiJNuUvm pic.twitter.com/7A1z2KvdDi

— Marination (@curb_cuisine) June 14, 2021
"I ordered a chicken burrito ($9.42)... The chicken burrito weighed at least a pound and was stuffed with moist chicken, cheese, cilantro, rice, black beans, sour cream, and tomatoes. I poured some salsa verde and salsa rojo on top, and it was BOMB. Every bite was just bursting with flavor! I was a happy camper with lots of yummy leftovers for breakfast the next day." -- Kimmy L.
"Good, solid Latin food. We've eaten the tlayudas, multiple tacos plates, and the quesadillas. All the meats were well seasoned, good quantity and delicious. I love their red and green salsas; the red has a nice kick." -- Krishna V.