5 Of The Best Dive Bars In Raleigh
By Sarah Tate
July 6, 2021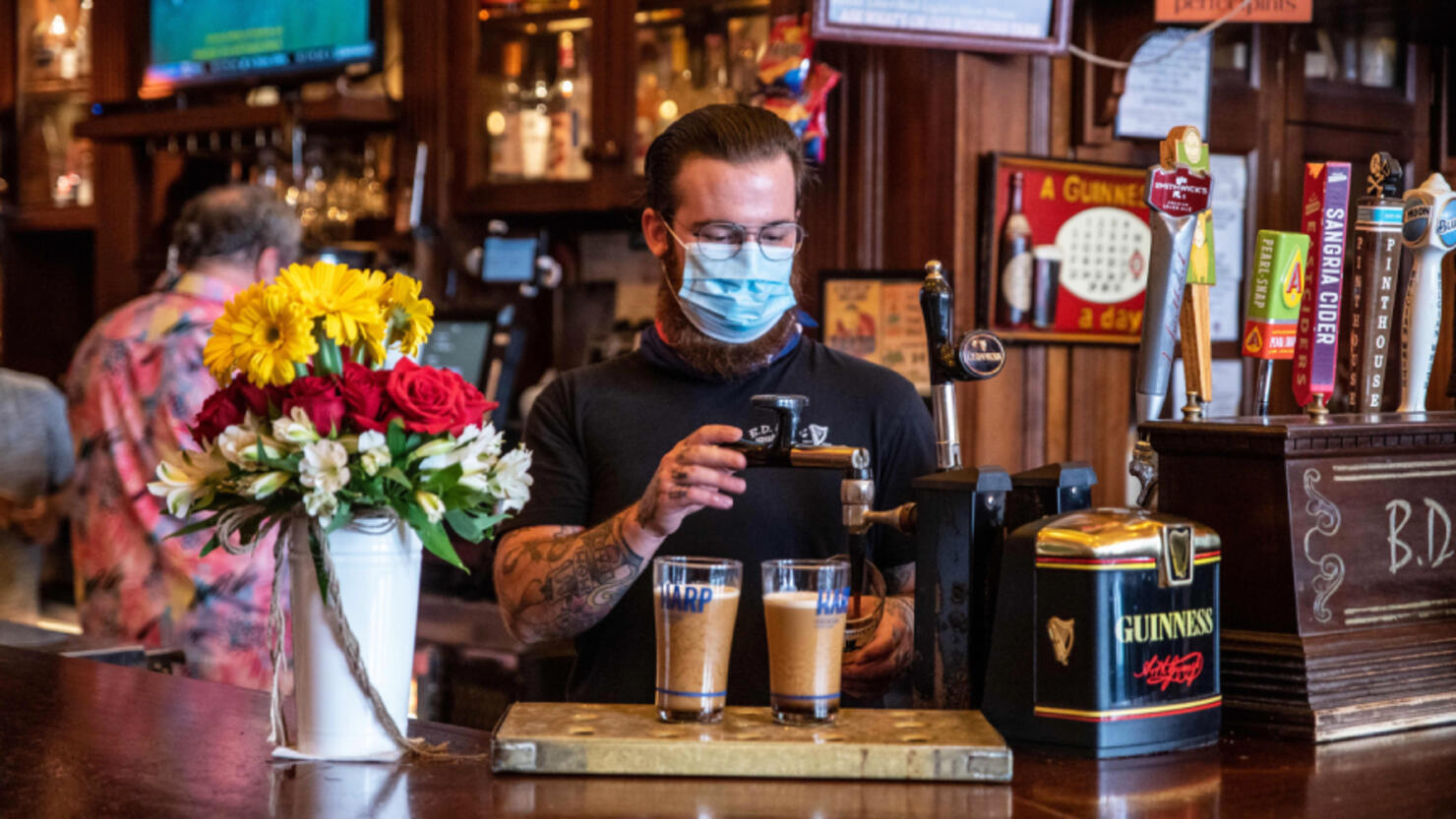 Now that businesses are starting to open up more and close later, you may be craving a night out with some friends, and after this long year, we could all use a drink. On your next night out, why not stop by one of the many cool and eclectic dive bars around town? From low-key holes in the wall to a money-covered bar, there are plenty of great dive bars hidden around the City of Oaks.
Here are some of the best dive bars in Raleigh.
The Cardinal Bar
If you're looking a great neighborhood place for good drinks and even better food, The Cardinal is exactly what you need. Sure, you can come for the canned beer and rotating taps, but they are most known for their hot dogs. Braised in beer and served on split-top buns, The Carinal takes their hot dog game seriously.
Bison Bar
Bison Bar has been serving up simple, but great, drinks since 2011. The low-key atmosphere, along with pool tables and pinball, will ensure you have a fun night out with friends. This is also the place to be if you're a sports fan, as their nine TVs are sure to have any game you could hope for.
Slim's
Slim's is Raleigh's oldest music venue, offering a stage for up-and-coming bands to play for an intimate crowd of around 100 people. They serve up more than just music, though, with a well-stocked bar and low-priced drinks that can be enjoyed on the large outdoor patio and upstairs lounge.
Lucky B's
The self-described "classiest dive bar in Raleigh," Lucky B's has an eclectic environment and atmosphere that continues to draw customers from near and far. Music and sports are a big deal at this spot, with a jukebox offering the classics and TVs always playing a game. Here's a fun fact: The owners, Bates and Anthony Battaglia, won the Amazing Race in 2013.
The Goat
The Goat is a favorite for many Raleigh locals looking for a low-key environment, with a well-stocked bar and space for dancing. There are also plenty of TVs to catch a game. The decor also sets The Goat apart from other bars, with money and hundreds of dollar bills papering the walls.