VIDEO: Mom Accidentally Kidnaps Child She Mistakes For Her Own
By Dave Basner
July 8, 2021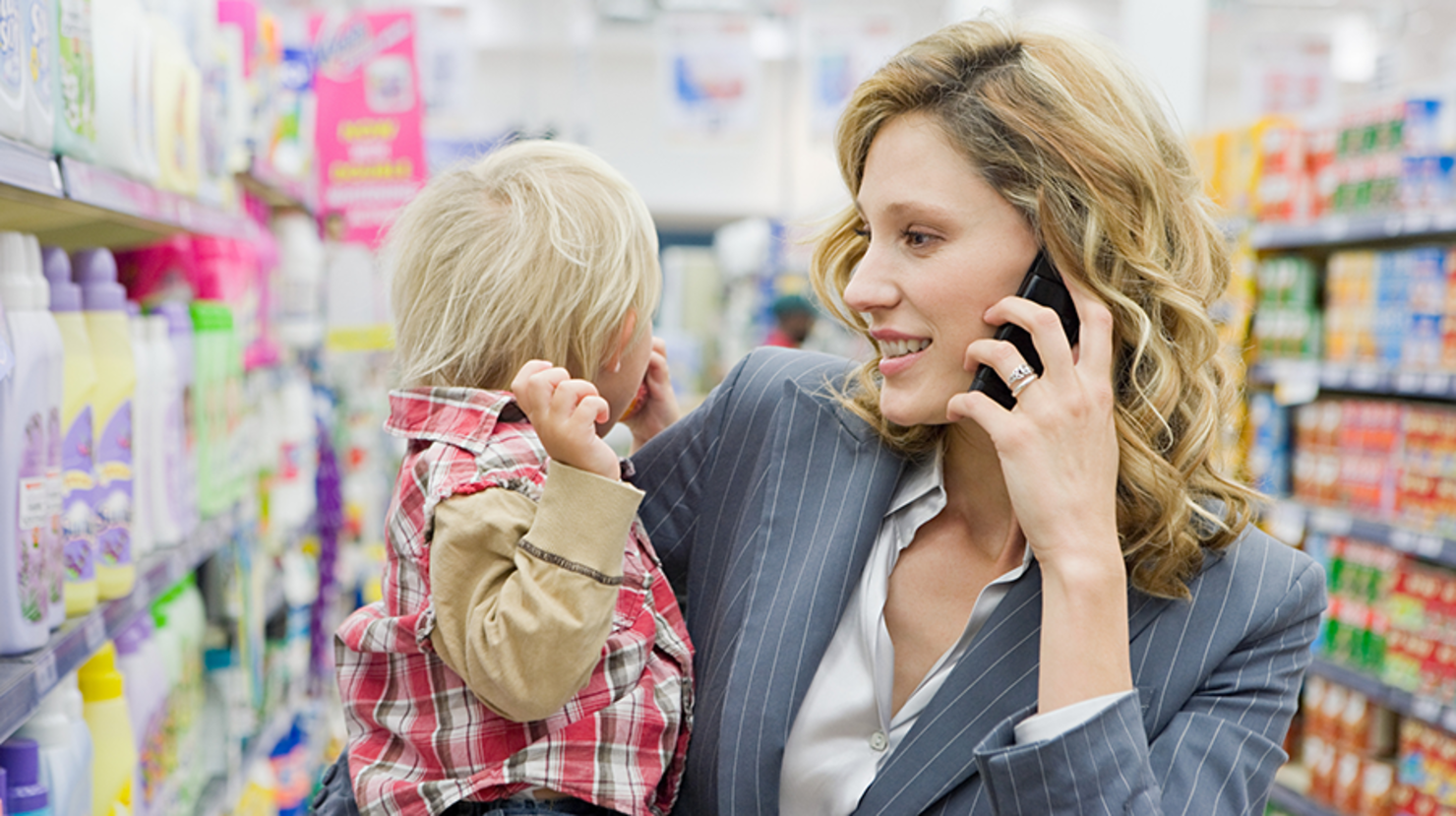 Any new mom or dad knows how difficult those first few years of parenting can be. There are so many new things to learn and keep track of, and you have to do all of it on much less sleep than you're used to, so there are going to be times when every new parent messes up. Well one mother recently made a hilariously epic mistake and it was all caught on camera. The woman accidentally took someone else's child, thinking it was her own.
It all went down at a grocery store a few months ago but security footage of the "kidnapping" resurfaced this week. It shows a mom holding a child as she waits to check out. Another mother, who is smiling and amused at the situation, approaches her and reaches out for the child. As she takes the toddler, she likely lets the woman know she is holding the wrong kid. Shocked, that mom then frantically looks for her own child, finding her in a nearby aisle. She grabs her kid and rushes off, no doubt in a state of embarrassment, even though it was an easy mistake to make since both children are wearing similar clothes.
Commenters had a variety of reactions to the video from "Omgaaaawd. This is so scary" to "I am laughing so hard right now." Another person joked, "She knew [what] she was doing, trying to exchange her kid on the low," while someone else noted, "I'm convinced there's a certain age where all kids just look the exact same, and no one knows if the kid is theirs or not."
It turns out the mom isn't alone either - other people reported similar situations. Someone said as a child they wound up in another family's van, while a different person wrote, "We went to the zoo and walked through a dark part. My husband grabbed a little boy and said, 'I'm not telling you again, stay with us'… Our son was at the end of the hall. He grabbed some random boy and was so embarrassed to bring him back to his parents."
Good thing this story had a happy ending.