Did An Old Chris Paul Commercial Predict Phoenix's Loss To Milwaukee?
By Anna Gallegos
July 21, 2021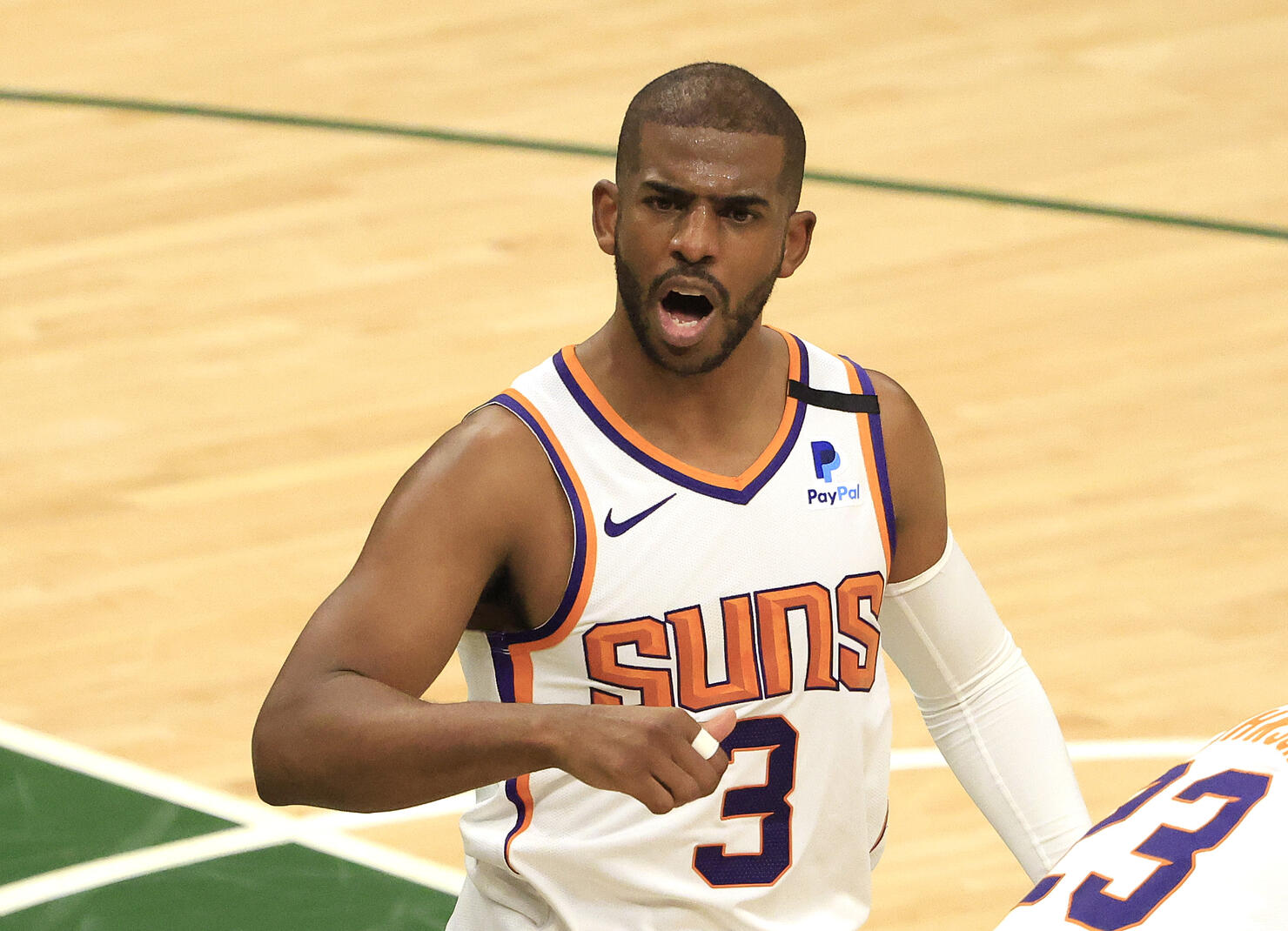 The Phoenix Suns' dreams of winning the NBA championship came to an end on Tuesday night with a 105-98 loss to the Milwaukee Bucks in Game 6.
Now, some Suns fans say an old insurance commercial predicted the loss.
Phoenix guard Chris Paul starred in a 2019 ad for State Farm alongside The Office actor Oscar Nuñez. Paul is showing off his bowling ball collection (which is in his garage for some reason) when a buck viciously kicks in walls and scratches Paul's car.
Was this a sign of what was to come in 2021?
It's likely just a quirky coincidence, but the internet isn't convinced.
"I instantly searched this commercial when the Bucks won last night. Starting to think professional sports are rigged," wrote one YouTube user in the comments for the ad.
State Farm also aired commercials during Game 6, which only fueled the theory.
Paul still had an impressive run during the series. He averaged 18.8 points and 8.7 assists in the postseason, which is his highest output since he played for Los Angeles Clippers in 2016, according to Yahoo Sports.
The 36-year-old isn't ready to call it quits either. He told reporters after Tuesday's loss that he's ready to "get back to work" and that he isn't retiring, per ESPN.