Nick Jonas Opens Up About BMX Bike Accident During 'Olympic Dreams' Special
By Kelly Fisher
July 22, 2021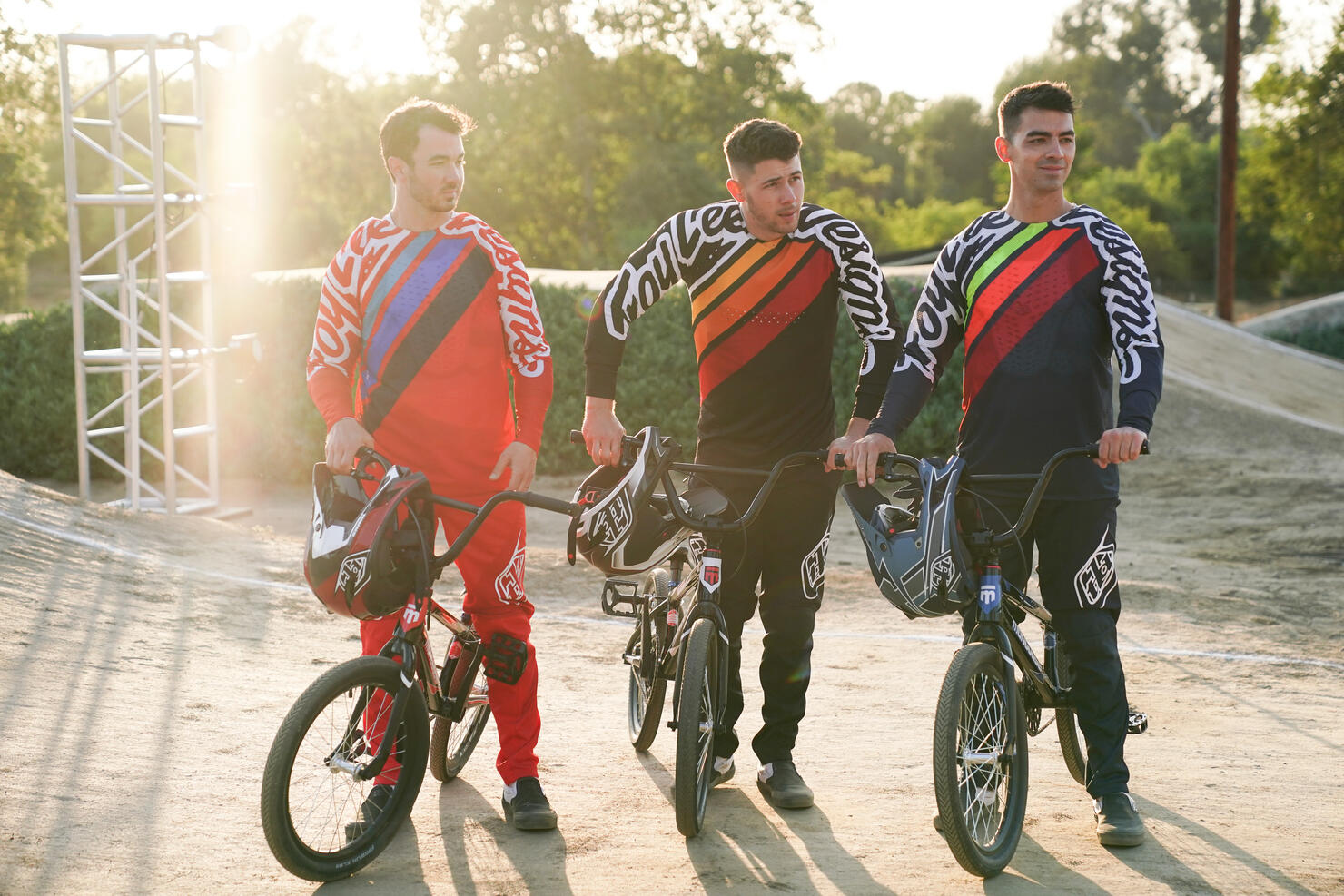 Nick Jonas took "a little spill" that resulted in a fractured rib and other injuries while riding a BMX bike.
It was all part of the "Olympic Dreams Featuring the Jonas Brothers" special that aired on NBC on Wednesday night (July 21). Jonas got hurt during the pre-taped event, in which he competes in Olympic sports against his brothers and bandmates, Kevin Jonas and Joe Jonas.
While competing in BMX biking, Jonas took a "spill." He explained in an interview wish Entertainment Tonight host Kevin Frazier that he fractured his rib, among "some other bumps and bruises." Jonas acknowledged that he's "feeling lucky," however, because his injuries could have been much worse.
"I feel good, surprisingly, all things considered," Jonas told Frazier. "I was back in my Voice chair right away…I appreciate everyone's well wishes. It means a lot."
The "This Is Heaven" singer also playfully jabbed his fellow coach of The Voice, Blake Shelton.
When asked about newlywed Shelton's suggestion that the BMX accident was for a "sympathy vote," Jonas replied: "This would've been the most elaborate sympathy vote of all time." Later, Frazier jokingly asked whether Shelton messed with Jonas' BMX bike. Jonas responded: "He is not the one — well, maybe, who knows. You never know."
Jonas is slated to hit the road with his brothers on the Jonas Brothers "Remember This" Tour, with special guest Kelsea Ballerini. The tour is slated to kick off on August 20. Find tour dates here.
Watch Jonas' interview with Frazier here, and check out the scary footage of the crash here.