How PG&E Is Attempting To Prevent Wildfires In California
By Rebekah Gonzalez
July 23, 2021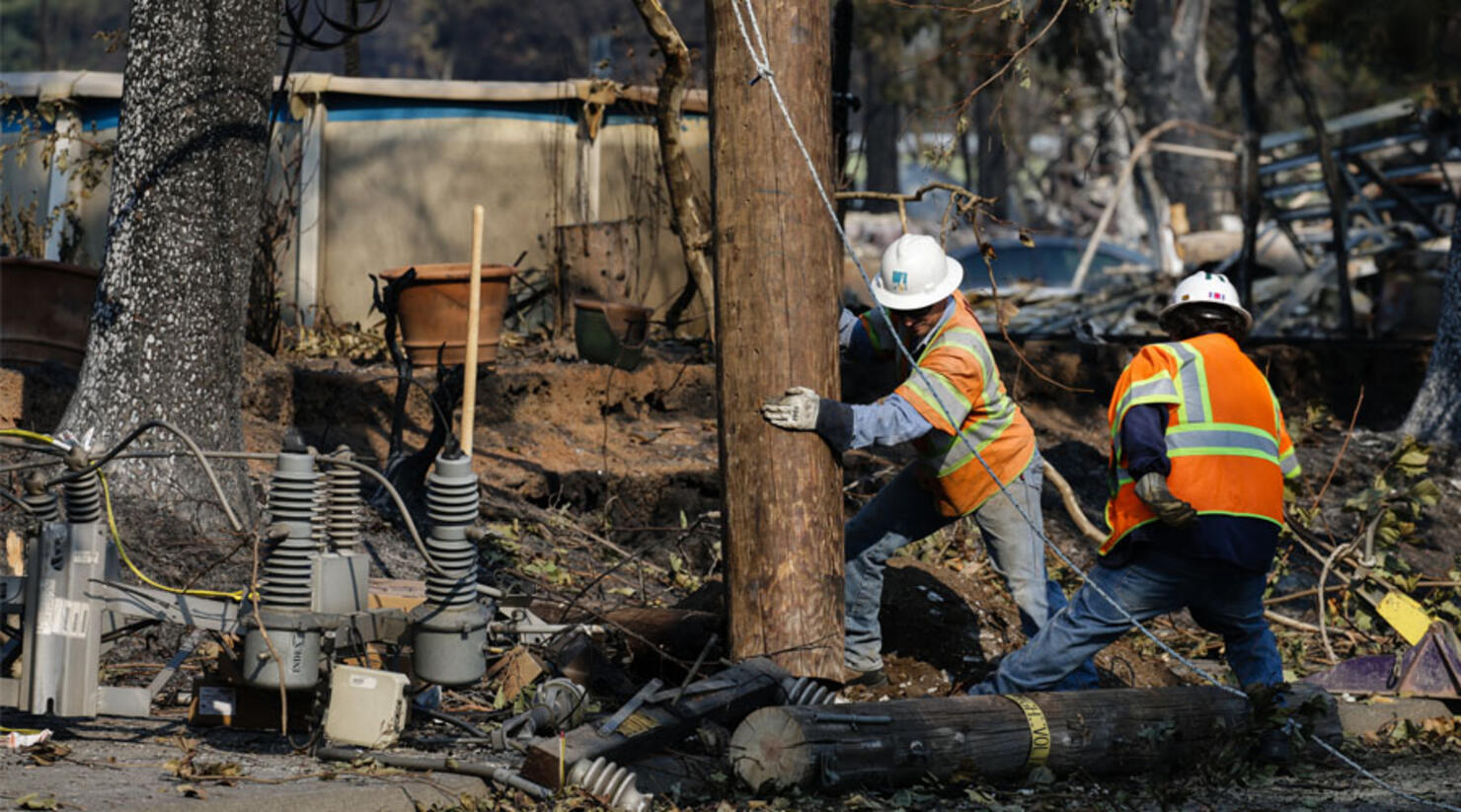 Pacific Gas and Electric (PG&E) are attempting to prevent wildfires in California.
The company announced its plans to bury 10,000 miles of power lines in high-risk fire zones.
The safety measure comes after its equipment caused multiple devastating wildfires over the years, reports Reuters.
According to PG&E, the company maintains over 25,000 miles of overhead distribution power lines in some of the highest fire-risk zones.
"Following the devastating October 2017 Northern California wildfires and the2018 CampFire, PG&E began to evaluate placing overhead power lines underground as a wildfire safety measure," the company announced on Wednesday, July 21.
PG&E just emerged from bankruptcy last year. As part of their exit, California officials established a six-step oversight process in order to hold the company accountable if it was found they were falling short on safety measures.
Then in April, officials voted to make the oversight of PG&E stricter.
The company announced the new safety initiative in Butte County, where it serves over 16 million people throughout Northern and Central California.
California is in the mid of a severe drought which is worsening its wildfire season. The previous year, California recorded its most damaging wildfire season yet.
As of May, over 1,000 more wildfires have erupted across the state compared to this same time last year.