PHOTO: 'Monster' 800 Lb Sturgeon Catch May Be More Than 100 Years Old
By Jason Hall
July 23, 2021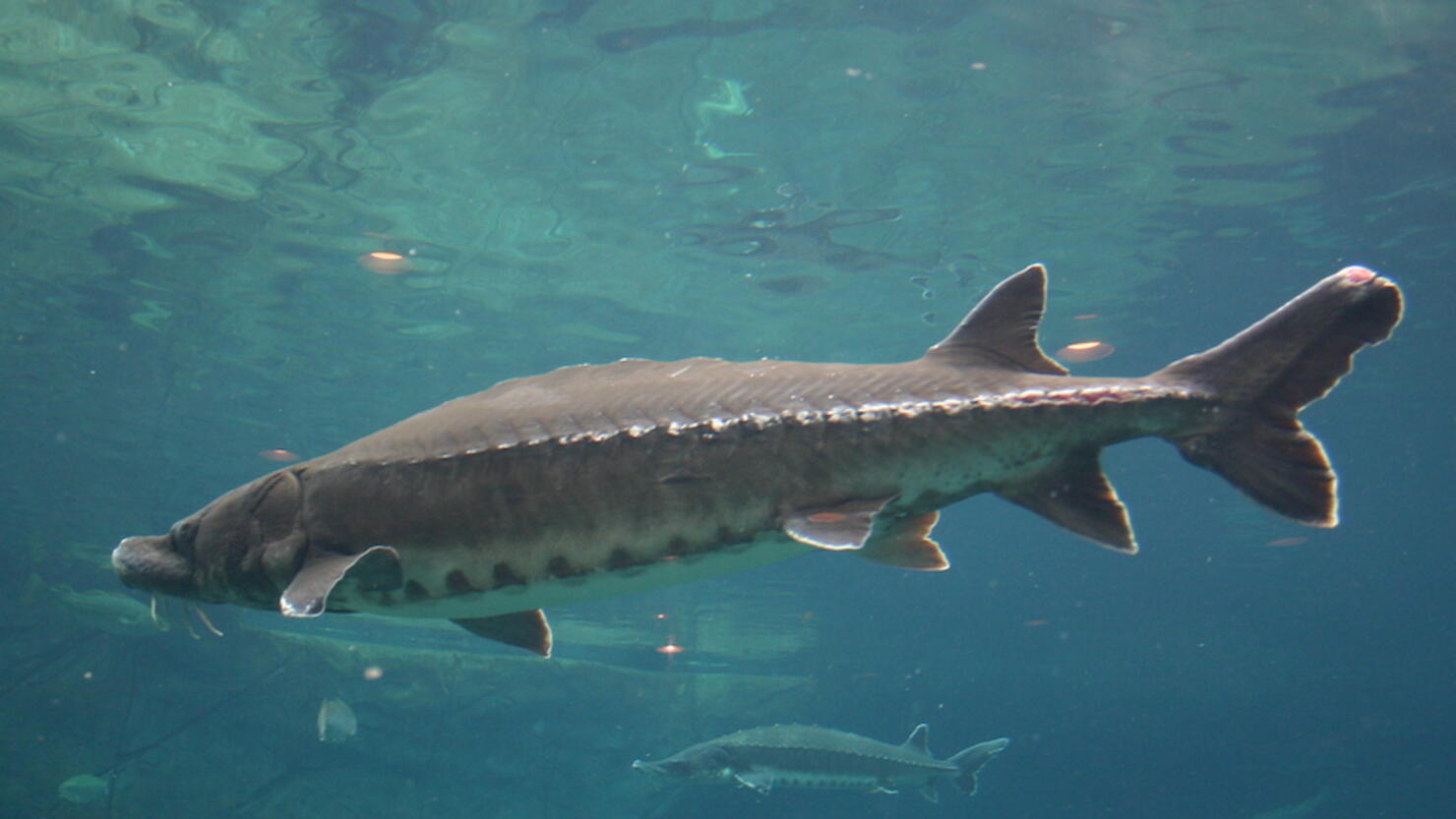 A massive, "extremely rare" catch in British Columbia's Fraser River may be more than 100 years old.
CTV News reports a 11.5-foot-long white sturgeon weighing "more than 800 pounds" was caught by a group guided by staff at the Fraser River Lodge near Agassiz, lodge representative Kate Wisse confirmed in an email Tuesday (July 20).
"Catches like this are extremely rare and always exciting to be a part of," Wisse said.
Wisse confirmed the fish hadn't been tagged previously and, therefore, likely hadn't been caught before.
She also estimated that the sturgeon could be more than 100 years old given its size, according to CTV News.
"A very memorable catch + some very happy clients! This sturgeon was measured at 11.5 feet with a 56" girth, making this a day for the books! Book your day trip now for the experience of a lifetime," Fraser River Lodge posted on its Facebook account with a photo of the massive fish and the group.
Wisse revealed it took the fisherman more than an hour to reel in the "monster sturgeon," which included three individuals that took turns having to maneuver around bridge pillars and an island as the boat hit into sunken trees.
The fish was measured, scanned, tagged and released once it was reeled in with the guidance of lodge representatives.
The white sturgeon is the largest freshwater fish in Canada and has existed for millions of years, according to Fisheries and Oceans Canada via CTV.