WATCH: Thresher Shark Spotted Near Shore At New England Beach
By Jason Hall
July 23, 2021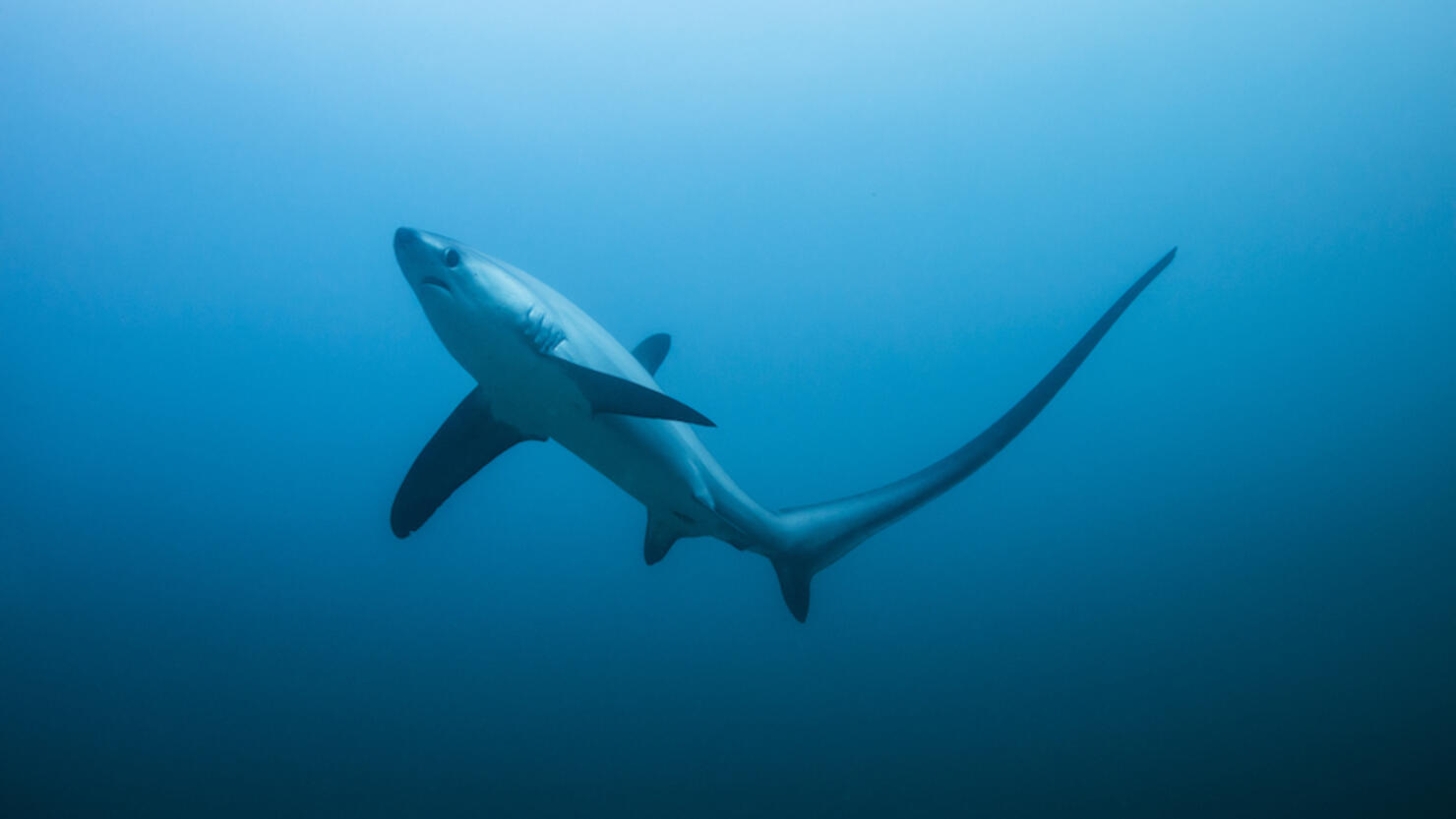 A massive thresher shark got a bit too close to beachgoers in New England this week.
CBS Boston reports a shark was spotted swimming near the shores of Narragansett Town Beach in Rhode Island, as captured on drone footage by PJ Dougherty, who shared the incident on his Instagram account set to the iconic Jaws theme song.
The shark near the shore sighting caused the beach to temporarily close down on Thursday (July 22) afternoon, CBS Boston reports.
In the video, the shark is shown swimming close to a kayaker, while beachgoers are standing near the water trying to get a better look without getting too close.
CBS Boston reports beachgoers were allowed to go back into the ocean once the shark swam away.
This isn't the first instance of a shark getting too close to people in New England this year.
In May, Passengers aboard a ship bound for New England spotted a giant shark in the Atlantic Ocean in a that had since gone viral.
The incident was captured in a video shared by Alex Albrecht, 20, of Seattle, on his TikTok channel, which has been seen by more than 30 million people as of Friday.
The Sun reports the passengers were on a six-week marine research trip from Florida to Massachusetts and spotted the gigantic shark about 100 miles offshore of New England.
The shark is seen slowly swimming in a circle near the surface of the water as passengers on the nearby boat attempt to get a closer look, with some shouting "oh my God" and "woah" in response to the large cartilaginous fish.
Many shark enthusiasts identified the shark as a basking shark, which is typically about 26-feet at its average adult size.