Dave Grohl's Daughter Violet Joins Foo Fighters On Stage At Lollapalooza
By Ginny Reese
August 3, 2021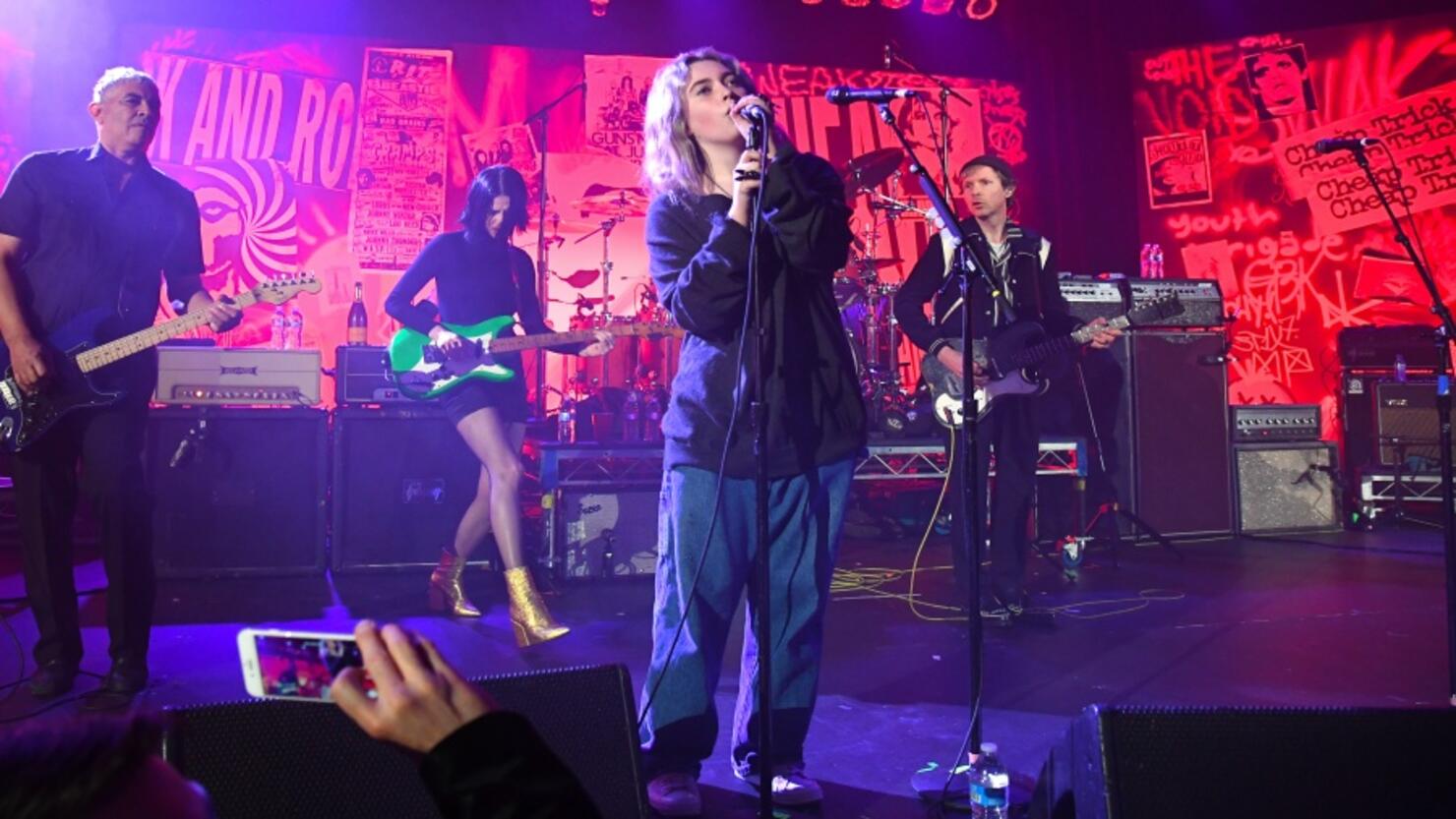 Dave Grohl's daughter, Violet, hopped on stage with the Foo Fighters at Lollapalooza last weekend (August 1st) to perform a song, reported NME. The band was near the end of their set when Violet joined in.
Violet and the band performed an up-beat cover of X's "Nausea." That song was the first cover to be recorded by the daddy-daugher duo, and it pays tribute to family history. X's D.J. Bonebrake is a relative of Grohl's grandmother.
Violet sang to the crowd of thousands and never missed a beat. She's joined several Foos shows in the recent years as well, joining the band at the Leeds Festival in 2019.
Watch a clip of the amazing performance from Lollapalooza below.
Violet isn't only joining the band on stage, she's joining them in the studio as well. She recently provided backing vocals on the band's tenth album "Medicine At Midnight."
Grohl told BBC:
"At around two or three o'clock [every day] I would take a break and go pick her up from school. Sometimes she'd want to come back to the house and she'd sit on the couch and do her homework. One day, [producer] Greg Kurstin said: 'Hey Violet, would you like to do a back-up vocal?' And she got behind the microphone, she did a few takes and on the chorus of 'Making A Fire', that's Violet's high vocal in there. It seemed very natural [but] it didn't seem official until my accountant called a few months ago and asked where she should deposit Violet's check."