Gwen Stefani Rocks Customized Shoes With Blake Shelton's Face On Them
By Hayden Brooks
August 4, 2021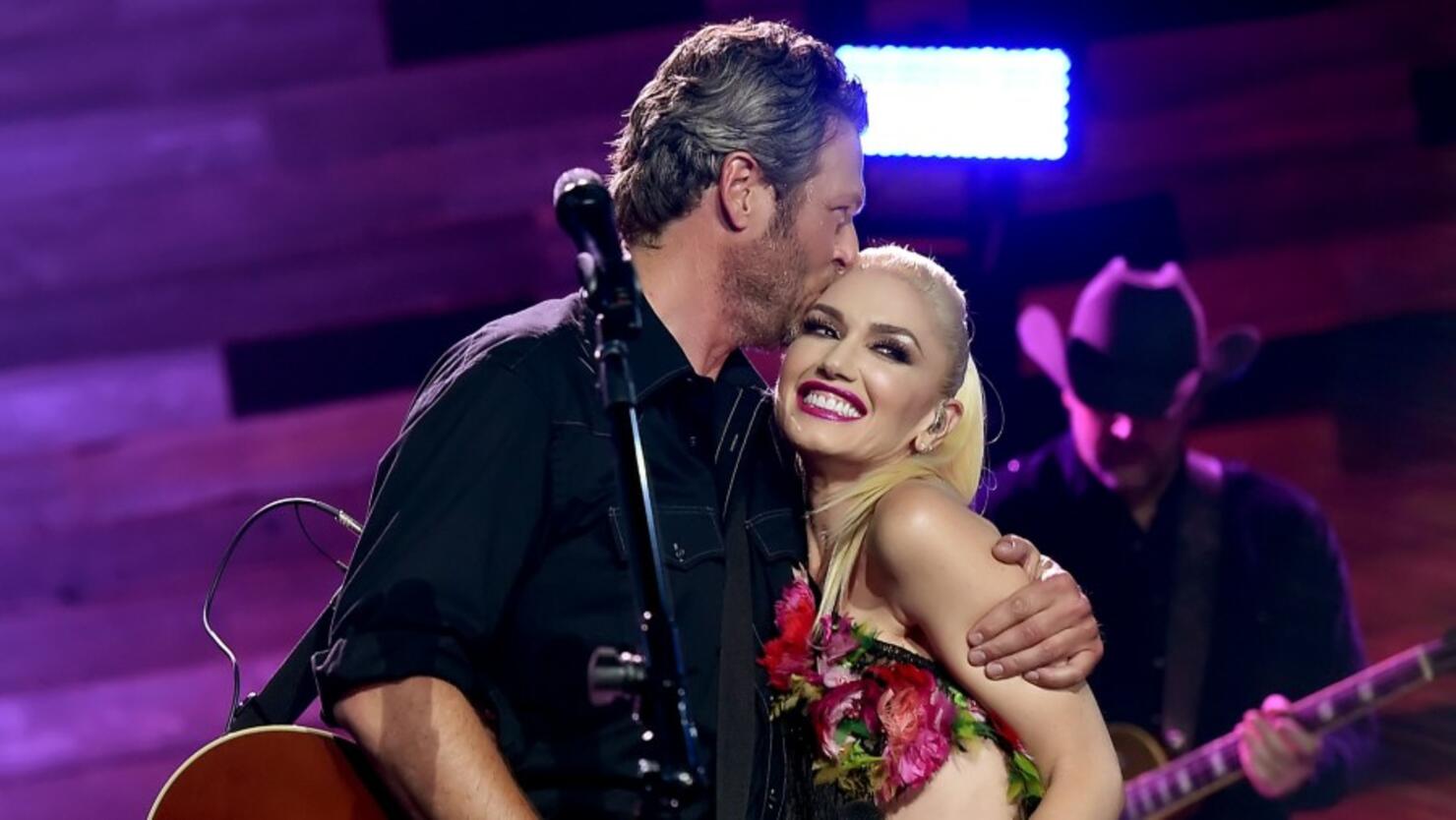 It's clear that Gwen Stefani is loving married life to Blake Shelton.
As per photos obtained by Page Six, Stefani is back to routine in Los Angeles and the No Doubt frontwoman, 51, was seen out and about wearing a denim jacket and blue joggers from her own clothing line, Anaheim Hillbillies. However, the most noteworthy part was the star appeared to rock a pair of customized Vans with a black and white photo of Shelton's face on them.
For Stefani, the star has started to talk about her big day with press. "It was literally the greatest moment… one of the greatest moments of my life, obviously," Stefani said during a recent episode of the Tell Me About It with Jade Iovine podcast. "It was beyond what I thought it was gonna be." For now, Gwen is reveling in gratitude. "I just feel so lucky. One of those things you think about a lot in your life is you don't know the future and you don't know what's gonna happen, but I feel like my spiritual journey has really guided me towards this place and this place of peace. Now I need to figure out how to do the rest of my life."
As for Shelton, the star has come forward to talk about famed faces like Adam Levine missing from the Oklahoma nuptials. "So I've had awkward conversations with, with so many of my friends since it's 'Oh, oh yeah. I read y'all. Yeah, I read about that. How was that?'" Shelton explained during a press outing."You know, I was like, 'Listen, you know, we kept it small, get over it, you know, it's not about you.'"
The 40 something guests in attendance at the July 3 ceremony were all folks in the pair's inner circle. The affair including Stefani's three children with ex-Gavin Rossdale, Kingston, 15, Zuma, 12, and Apollo, 7. As for the fashion, Stefani rocked not one, but two custom Vera Wang wedding dresses during her big day.