Video Of Parents Putting Baby On Food Court Floor In Mall Sparks Debate
By Dave Basner
August 5, 2021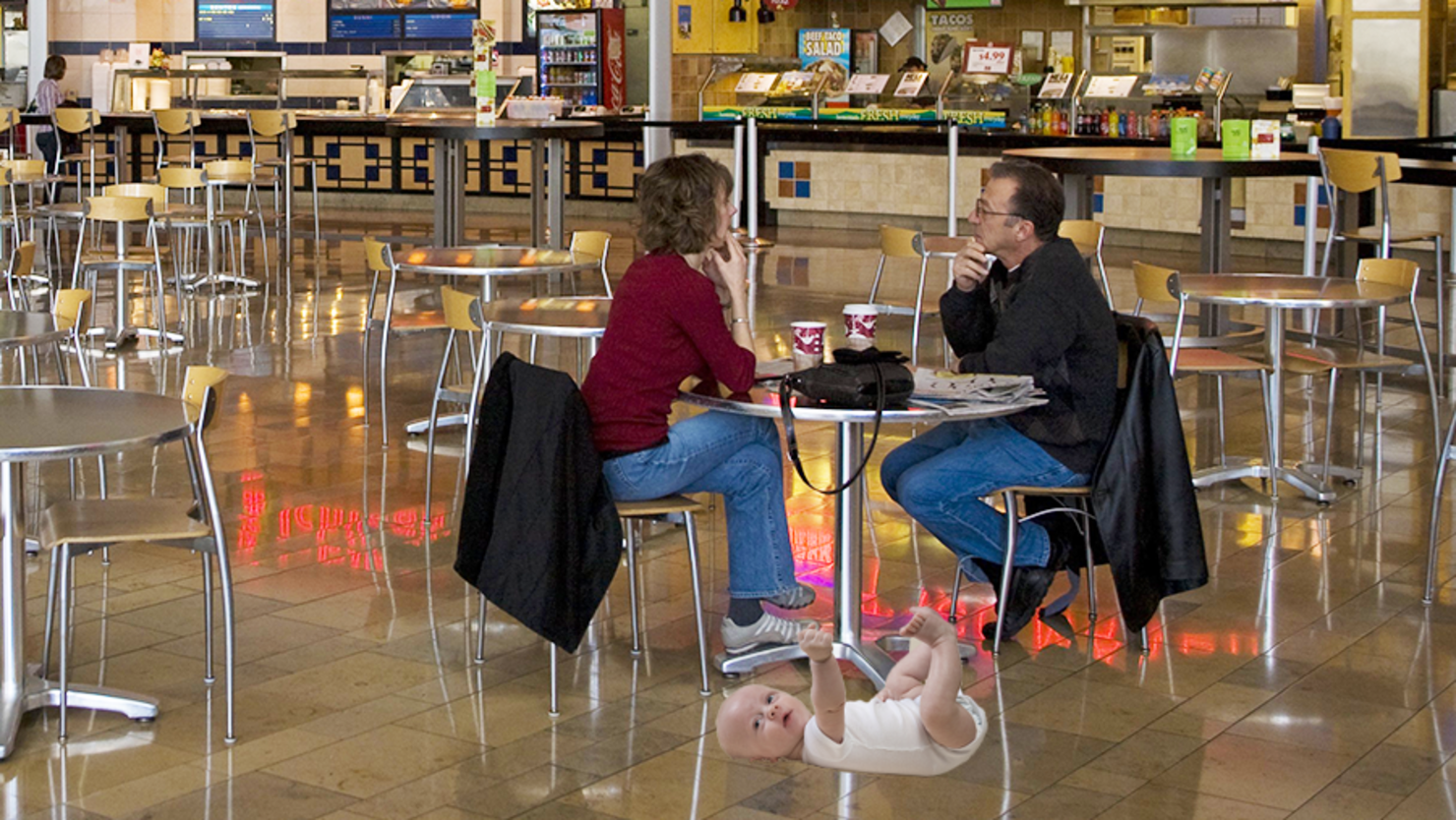 Parenting a baby is no easy task, and it gets even harder when you leave the house with the little one. There is so much to remember to bring - a stroller, a car seat, diapers, wipes, bottles, formula, blankets and much more. If you forget anything, you either have to turn around and get it, or improvise. Well one couple seems to have decided to just go with it when they forgot a blanket on a trip to the mall, but what they chose to do has become a source of a heated debate after it was filmed and uploaded to TikTok.
In the video, the young parents can be seen seated at the mall's food court while their baby lays on the bare floor by their feet. The woman who filmed the scene can be heard saying, "Are they for real? For real?"
Many commenters were disgusted by the couple's actions. One person wrote, "Some people really do not deserve to be parents, bro," while others pointed out how dirty the floor likely is, with someone saying they wouldn't even put their purse on the floor. Another commenter said, "Yeah, the germs but like that's some hard tile floor!! What if he hits his head or something??"
There was a lot of anger too, evident in comments like, "Someone needs to rub their faces on that nasty floor so they understand," and "She's not a dog!" and "That's neglect 100%." People questioned why no one told the couple that what they were doing was unacceptable, and some commenters felt the police should've been called.
However, not everyone agreed. One commenter said, "You shouldn't talk on something you don't know. Sometimes this is all that will calm a child down." Another noted, "There is nothing wrong with that baby. It's not crying." Someone else said, "That baby was just playing. Goodness. Unless that child was being hurt or harmed leave them be. All these holier than thou parents and people." And a different person added, "Building up that immune system!!"