Machine Gun Kelly Reveals Album Title In Matching Tattoo With Travis Barker
By Sarah Tate
August 9, 2021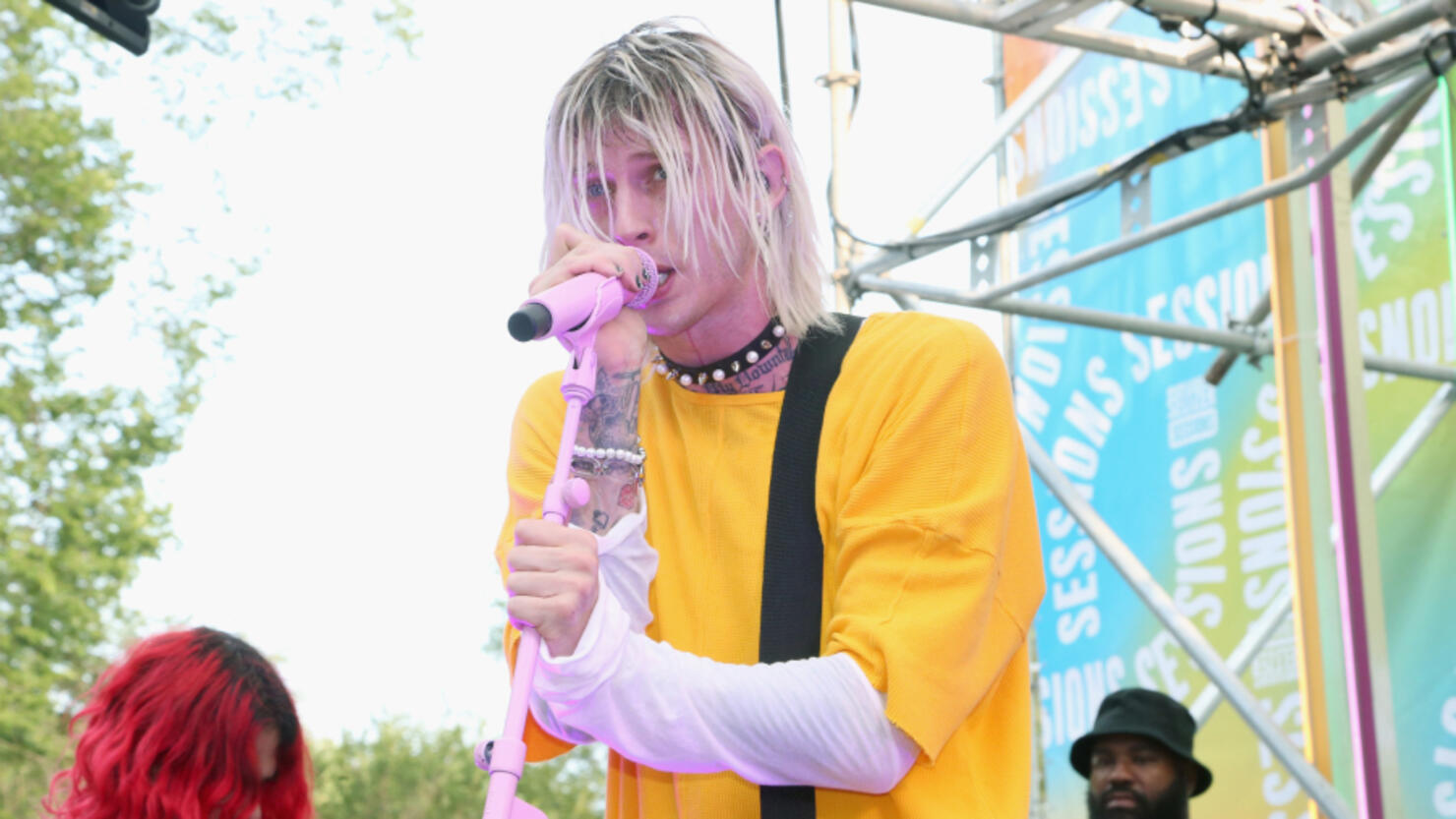 New music from Machine Gun Kelly is on the way, and he announced his new album's title in a surprising fashion.
On Monday (August 9), the rapper-rocker said he was going to announce the new album's title sometime during the day because he was "tired of hiding it." True to his word, he later posted a photo with Travis Barker of the two sporting a matching tattoo of the title: Born with Horns. Barker is also an executive producer on the new album, a follow-up to last year's Tickets To My Downfall, per NME.
"'born with horns' the album," he captioned the photo. "back for round two..."
Last month, MGK said he planned on releasing new music in August, saying, "I'm excited for the album; you know, me and Travis, we got back [to the studio] and everything's just falling into place and I feel really happy with everything."
MGK recently performed a surprise set at Lollapalooza in Chicago, covering Paramore's hit "Misery Business" as well as his own hits "Kiss Kiss," "Bloody Valentine" and "My Ex's Best Friend," among others, in the eight-song set. He also treated fans to a gravity-defying performance when he climbed the staging tiers and hung upside down from the rafters.