WATCH: Man Hooks Great White Shark While Fishing On Cape Cod
By Jason Hall
August 10, 2021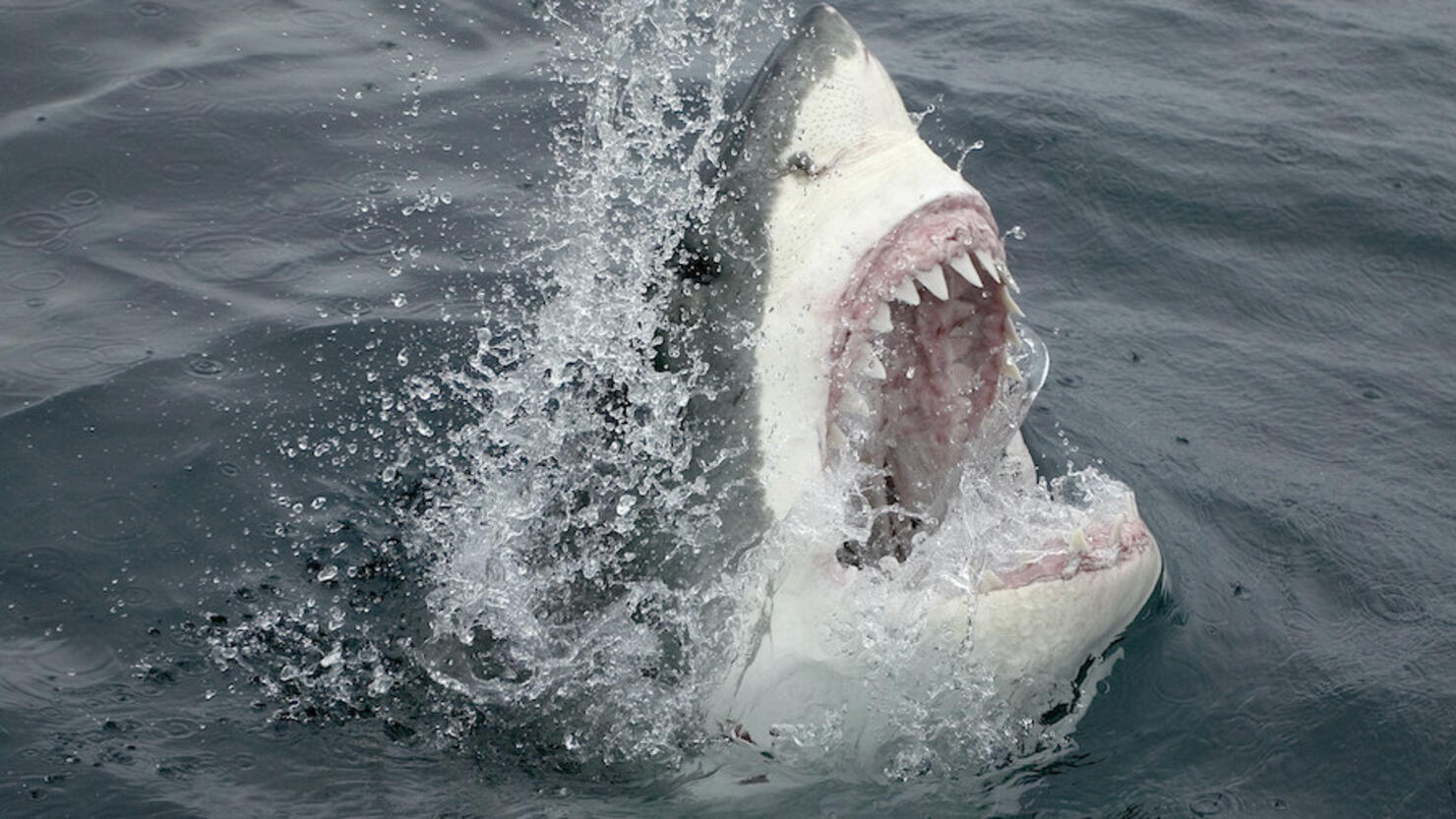 A Massachusetts man has gone viral after hooking one of the biggest potential catches of the day possible.
The Boston Globe reports Matt Pieciak, 25, of Orleans, hooked a great white shark during a trip to Nauset Beach on Cape Cod Sunday (August 8) afternoon.
Pieciak said he was playing cornhole when he noticed a sudden pull on his fishing pole as it was propped up in the sand close to the shoreline.
"By the time I grabbed the rod, the shark was on the line," Pieciak told the Boston Globe.
Pieciak said he was camping with his girlfriend, Autumn, on Saturday and a group of family and friends joined for a small get-together on the public beach the next day.
He said his father brought chunks of mackerel so they could go fishing near the water during their beach trip.
"I wanted to go surfing but the tide got too high, so we decided to go fishing," Pieciak said. "We cast a couple of lines out there hoping to catch a bass or a blue fish, or something."
Matt said he left the rod upright in the sand as he continued other activities before noticing the rod "go off" behind his cousin, Cal, and ran toward it to try to reel in the massive potential catch.
"I said 'Dude, hold my beer,' and grabbed the rod," Pieciak said. "And it all kind of happened quickly from there."
Pieciak said he could tell it was a shark immediately, noting its "big, gray shadow" at the edge of the water. He believes it's possible for a large fish to have taken his bait before the shark took the fish itself.
Pieciak said it all happened suddenly, with the shark quickly twisting and swimming away as fast as he noticed it on his line.
"He spit it out," Pieciak says in the video to surprised onlookers.
A spokesperson for the Atlantic White Shark Conservancy, a nonprofit organization that tags and tracks sharks off Cape Cod in partnership with state officials, confirmed the fish shown in Pieciak's Instagram post was, in fact, a great white shark, the Boston Globe reports.
"What's crazy about this was how close to the beach it was," Pieciak said. "People had been surfing there, I had been surfing there that day and the day before. We spent the whole week surfing right where that happened."