Coyote Bites Small Child On Cape Cod Beach, Second Incident In Two Weeks
By Jason Hall
August 12, 2021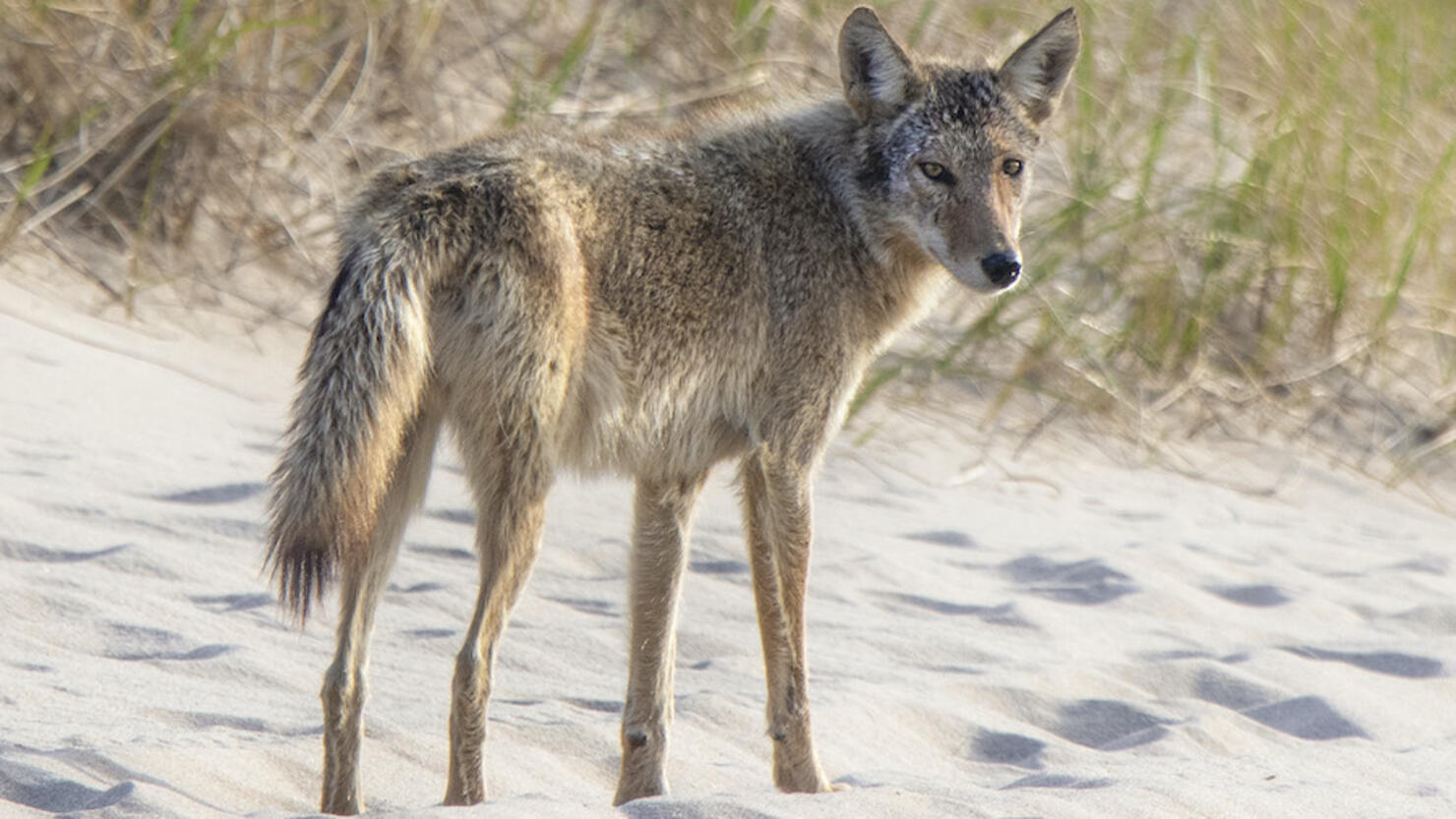 A small child was bitten by a coyote on North Herring Cove Beach in Provincetown on Wednesday (August 12), marking the second incident reported in a two-week span on the Cape Cod beach.
CBS Boston reports the child, whose identity was not made public, was transported to Cape Cod Hospital and treated for "non-life-threatening" injuries, the National Park Service confirmed.
The Park Service said rangers "destroyed the coyote responsible," and the animal was found dead on Thursday (August 12) and is scheduled to be tested for rabies.
Once again, park rangers said the increase in coyotes acting "assertively" to individuals on the Cape is due to people giving the wild animals food.
"This behavior starts with people feeding the coyotes intentionally by leaving food out, or inadvertently by not removing food scraps and packaging from the beach," Park Service said via CBS Boston. "This leads to the animals becoming habituated and bold in attempts to obtain food. When wild animals lose their fear of people, they behave unpredictably and aggressively, resulting in injuries to people and a sad ending for the habituated animal."
Two weeks ago, a video shared to CBS Boston showed Marcy Sterlis, a New York City assistant principal visiting the Cape during a vacation, using a stick to keep a chasing coyote away from her on the beach in Provincetown.
"I was assuming it would react and leave, and it didn't. And it totally caught me off guard, and it kept coming towards me," Sterlis told CBS Boston.
The coyote continued to follow her as two fishermen, who shot the video, overheard Sterlis yelling and inched their boat up to the shore to give her a place to escape.
"I know we had to get her out of there, had to do something. No one else was," said Bill Kelley, who was on the boat at the time of the incident.
Sterlis managed to get onto the book and was taken to safety.
"I was terrified, and if it weren't for two fishermen coming to get me, I don't know what I would have done because they were the only ones there to help me," she said.
Last summer, a coyote in Provincetown killed a dog and bit a beachgoer, according to CBS Boston.
Mass.gov advises all individuals who are confronted by coyotes to "make yourself as big as possible, and as loud as possible to scare it."