Machine Gun Kelly Changes Up His Look Again In New Video For 'Papercuts'
By Sarah Tate
August 12, 2021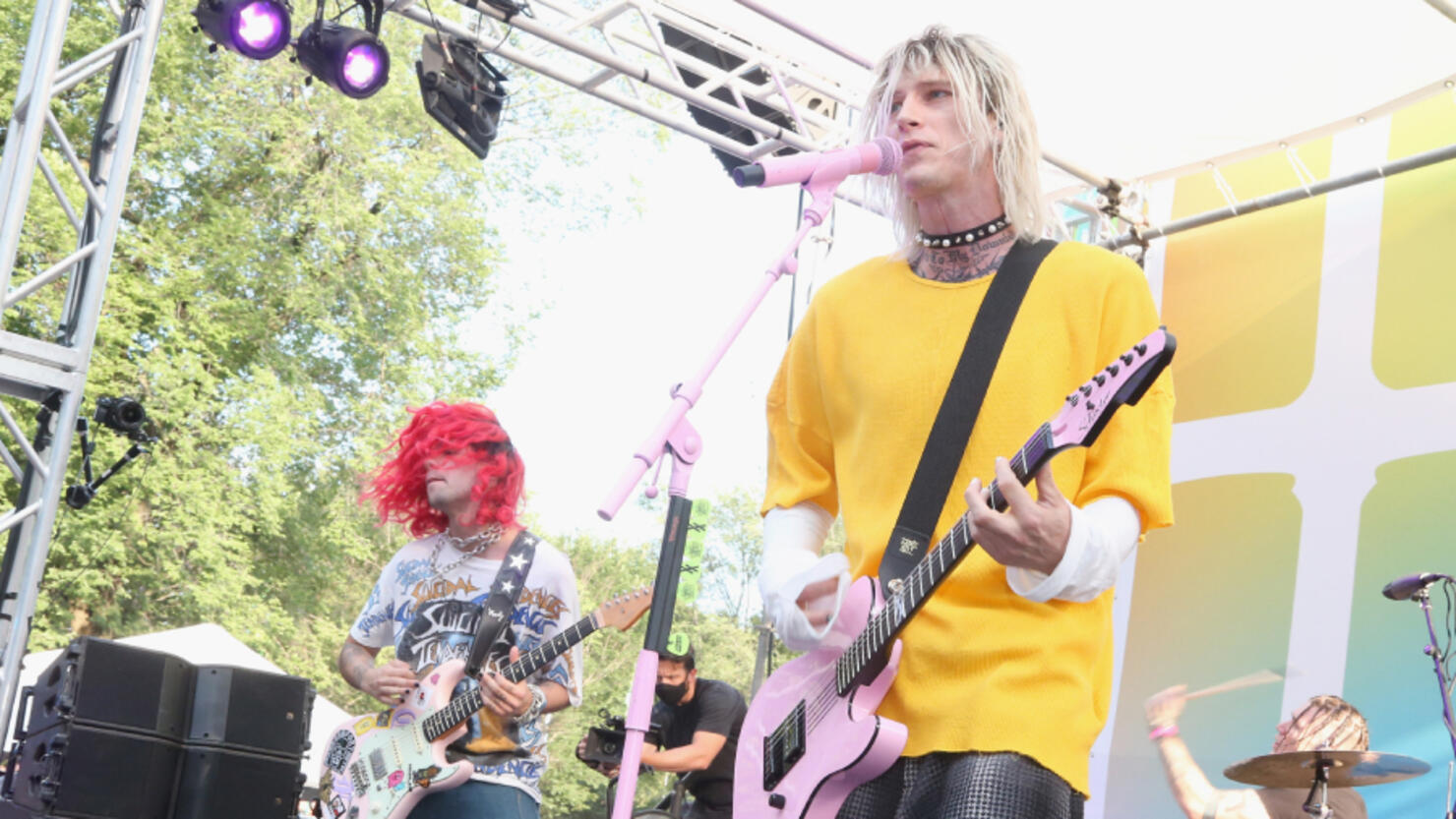 One day after debuting his bold new look, Machine Gun Kelly revealed it was all a fake-out in the music video for his newest single "papercuts."
"Papercuts" dropped Thursday (August 12), as MGK prepares to release his newest album, born with horns. While the new album will seemingly continue the pop-punk sound he explored with 2020's Tickets To My Downfall, the new single delves more into rock territory, per Vulture, complete with plenty of guitar riffs and explosive drums, courtesy of pal and producer Travis Barker.
The video, directed by Cole Bennett, shows MGK surrounded by alien and animal-like creatures as he plays a wildly-large pink guitar. He also showcases several looks throughout the video, including a messy black wig and his newly-shaved look and head tattoo. The latter was all a hoax, as he peeled off the bald cap to reveal his normal bleached locks.
Check out the new video below.
On Monday (August 9), MGK unveiled the title for his upcoming album, born with horns, in a matching tattoo with Barker, saying they were "back for round two." The Blink-182 drummer is an executive producer on the new album, the second time the pair have collaborated on a project.
Last month, MGK said he planned on releasing new music in August, saying, "I'm excited for the album; you know, me and Travis, we got back [to the studio] and everything's just falling into place and I feel really happy with everything."