Travis Barker Shares Photo From First Flight Since 2008 Deadly Plane Crash
By Katrina Nattress
August 18, 2021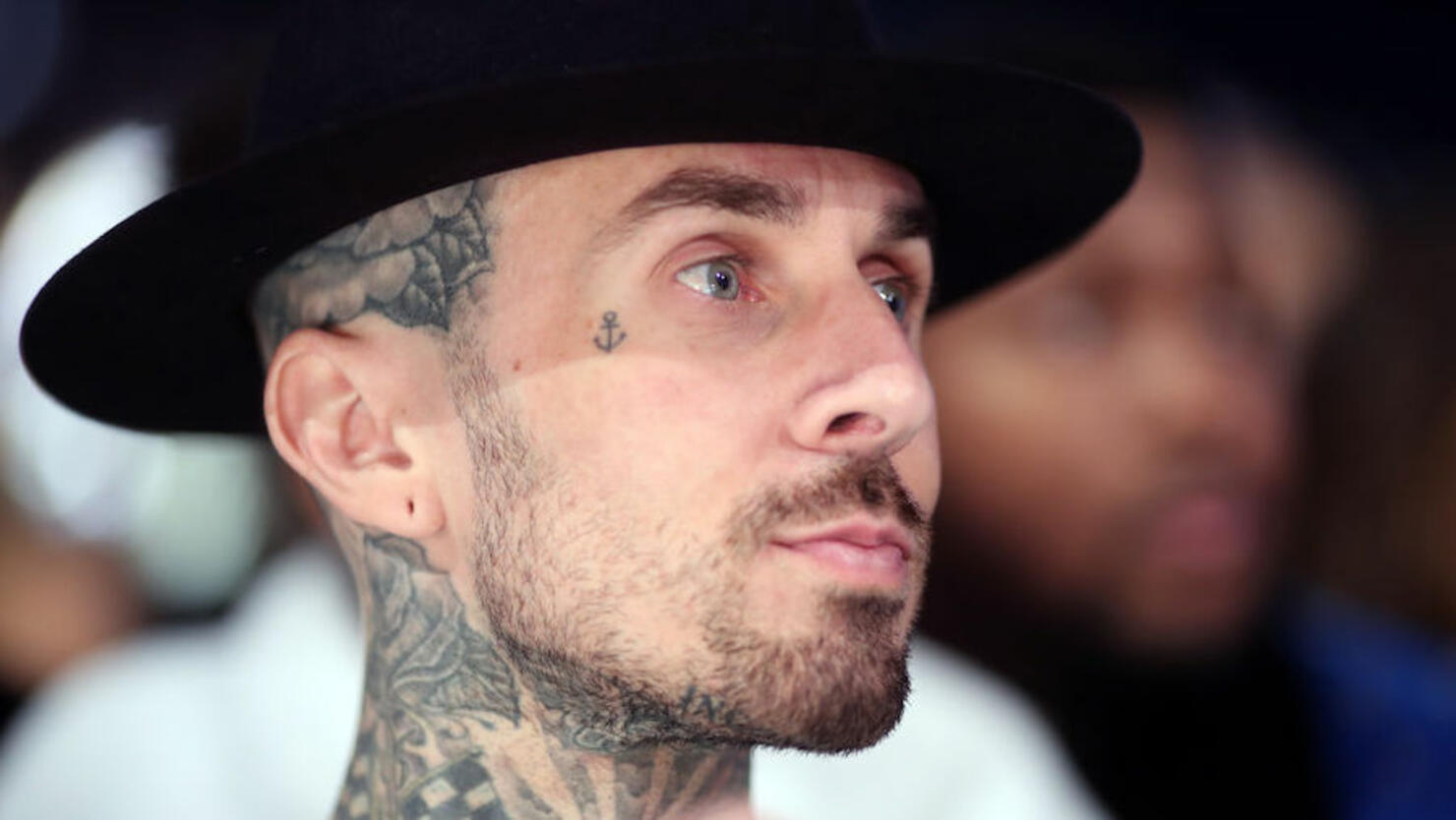 Photo: Getty Images North America
Over the weekend, Travis Barker did something he thought he'd never do again: he boarded an airplane for the first time since surviving a plane crash in 2008 that killed four people and left him with third-degree burns on 65% of his body. 
The blink-182 drummer took a trip to Cabo, Mexico with his girlfriend Kourtney Kardashian, along with her mom Kris Jenner and her boyfriend Cory Gamble, on Kylie Jenner's private jet. He celebrated the momentous feat with a romantic picture, sharing a kiss with Kourtney. "With you anything is possible @kourtneykardash," he captioned the sweet shot.
See the post below.
The deadly crash in Columbia, South Carolina, killed both of the plane's pilots, Travis' security guard, Charles Still, and his assistant, Chris Baker. His friend DJ AM survived, but died of an overdose a year later. 
After vowing to never fly again after the accident, Travis recently hinted at his change of mind, tweeting "I might fly again." He also discussed his "choice to try and overcome" his fear in an interview with Men's Health.
"There's a million things that could happen to me. I could die riding my skateboard. I could get in a car accident. I could get shot," Travis sad. "Anything could happen. I could have a brain aneurysm and die. So why should I still be afraid of airplanes?"