Chicago 'Donda' Event Could Include Rebuild Of Kanye West's Childhood Home
By Kelly Fisher
August 24, 2021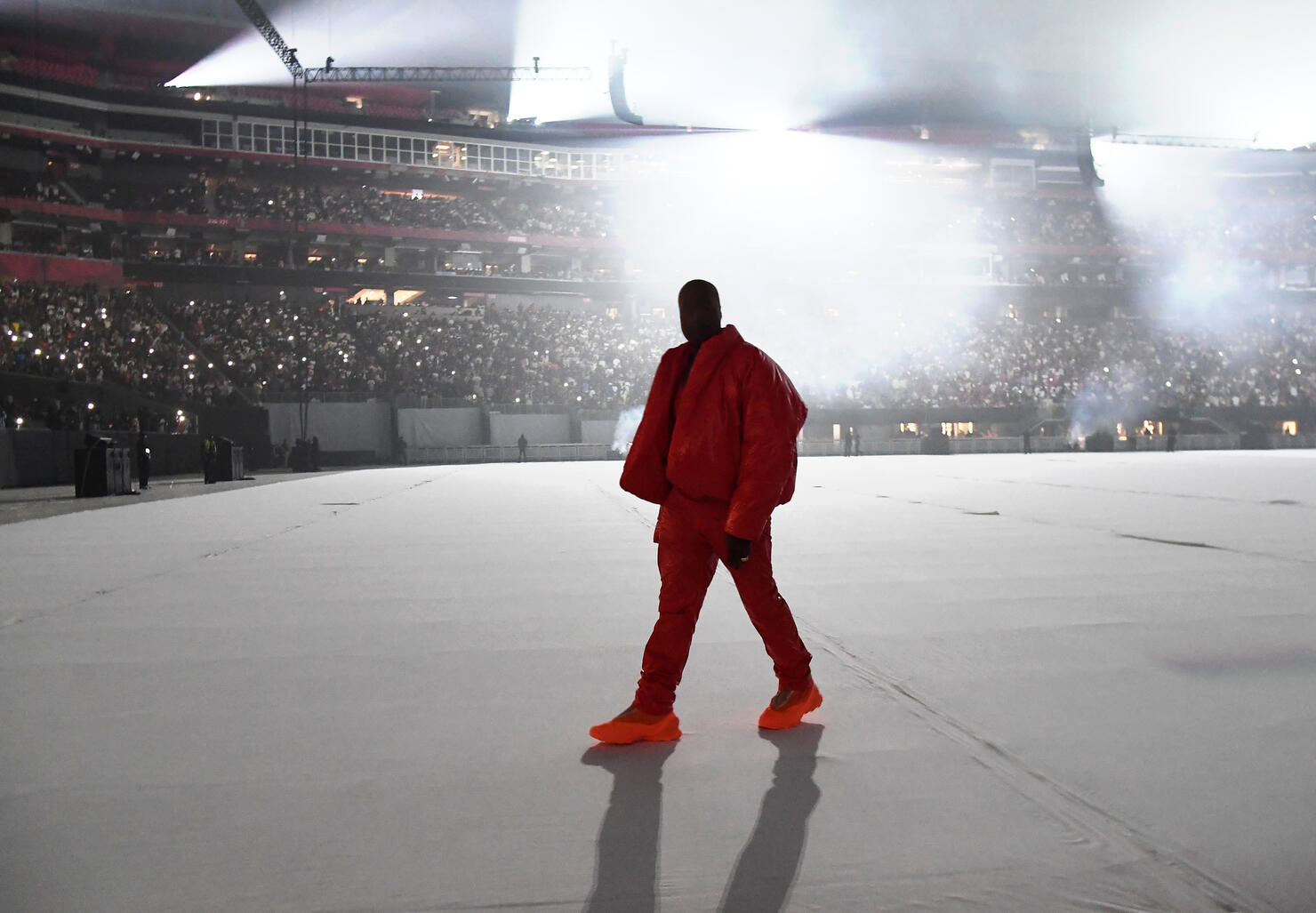 Kanye West held multiple listening events for his highly-anticipated next album in Atlanta, and now, he's making himself at home in Chicago.
West, 44, is reportedly reproducing his childhood home at the center of the stadium, in time for his next Donda listening party, per Vanity Fair on Tuesday (August 24). West cleared his Instagram of all but five photos, including one of his childhood home in Chicago. It's since garnered more than 1.5 million likes and more than 40,000 comments.
The Atlanta-born, Chicago-raised rapper was reportedly living in Mercedes-Benz Stadium in Atlanta after hosting the listening events, and even posted a since-deleted photo on Instagram of what appeared to be his living arrangements. The dorm-like room included a small bed, a makeshift nightstand, a TV, a closet and other miscellaneous items. The Donda events were a smash among fans, including bidders who offered more than $11,000 on eBay for zip-locked bags of air from the first party, and the crowd that raved about West's elaborate stunt as he levitated from the stadium.
Since then, West has relocated to Soldier Field in Chicago, where he'll host "Kanye West Presents: The Donda Album Experience" on Thursday (August 26) at 9 p.m. Tickets went on sale via Ticketmaster last week.