Johnson & Johnson Booster Doses Prompt Major Spike In Antibodies
By Jason Hall
August 25, 2021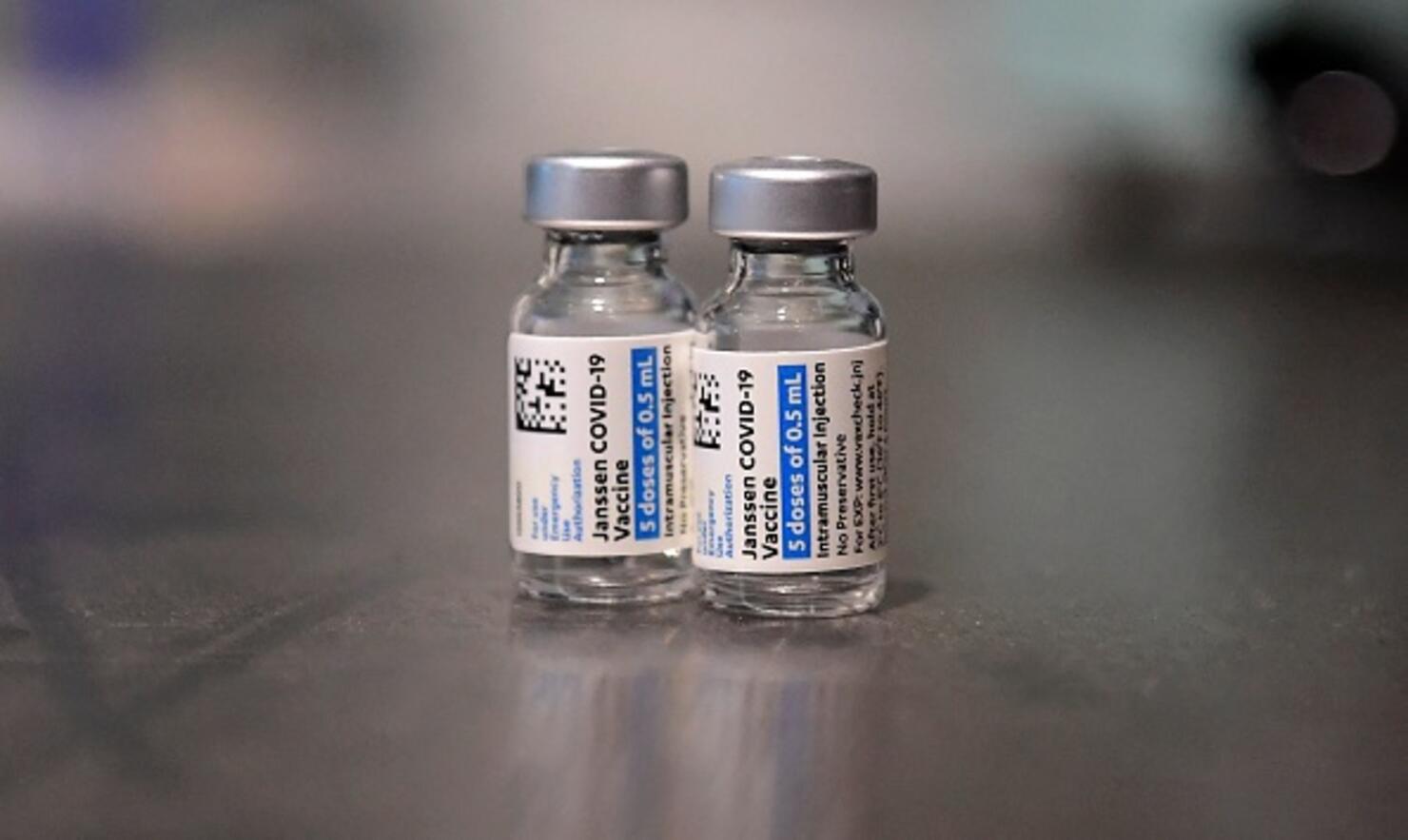 Johnson & Johnson announced booster doses of its one-shot coronavirus vaccine generated a large spike in antibodies, according to data shared by the company on Wednesday (August 25).
Johnson & Johnson said individuals who received a booster six to eight months after their first shot were reported to have their antibodies increase nine-fold 28 days after receiving the booster shot, according to an official statement obtained by CNN.
The company shared the data following two Phase 2 studies conducted in the United States and Europe, which included around 2,000 participants who got booster doses six months after their initial Johnson & Johnson vaccine.
"New interim data from these studies demonstrate that a booster dose of the Johnson & Johnson COVID-19 vaccine generated a rapid and robust increase in spike-binding antibodies, nine-fold higher than 28 days after the primary single-dose vaccination," the company said in its statement.
"We have established that a single shot of our COVID-19 vaccine generates strong and robust immune responses that are durable and persistent through eight months. With these new data, we also see that a booster dose of the Johnson & Johnson COVID-19 vaccine further increases antibody responses among study participants who had previously received our vaccine," Dr. Mathai Mammen, global head of research and development for Janssen, said in a statement.
Johnson & Johnson said its had discussions with the U.S. Food and Drug Administration, U.S. Centers for Disease Control and Prevention, European Medicines Agency, World Health Organization and other health authorities in relation to offering a booster dose of its coronavirus vaccine.
The announcement comes one week after top U.S. health officials announced a plan to begin offering COVID-19 booster shots to all Americans beginning next month and two days after Pfizer-BioNTech's two-dose COVID-19 vaccine was granted full approval by the FDA for all individuals age 16 and older on Monday (August 23).