Thomas Rhett & Lauren Akins Talk Baby Names In New TikTok
By Kelly Fisher
August 25, 2021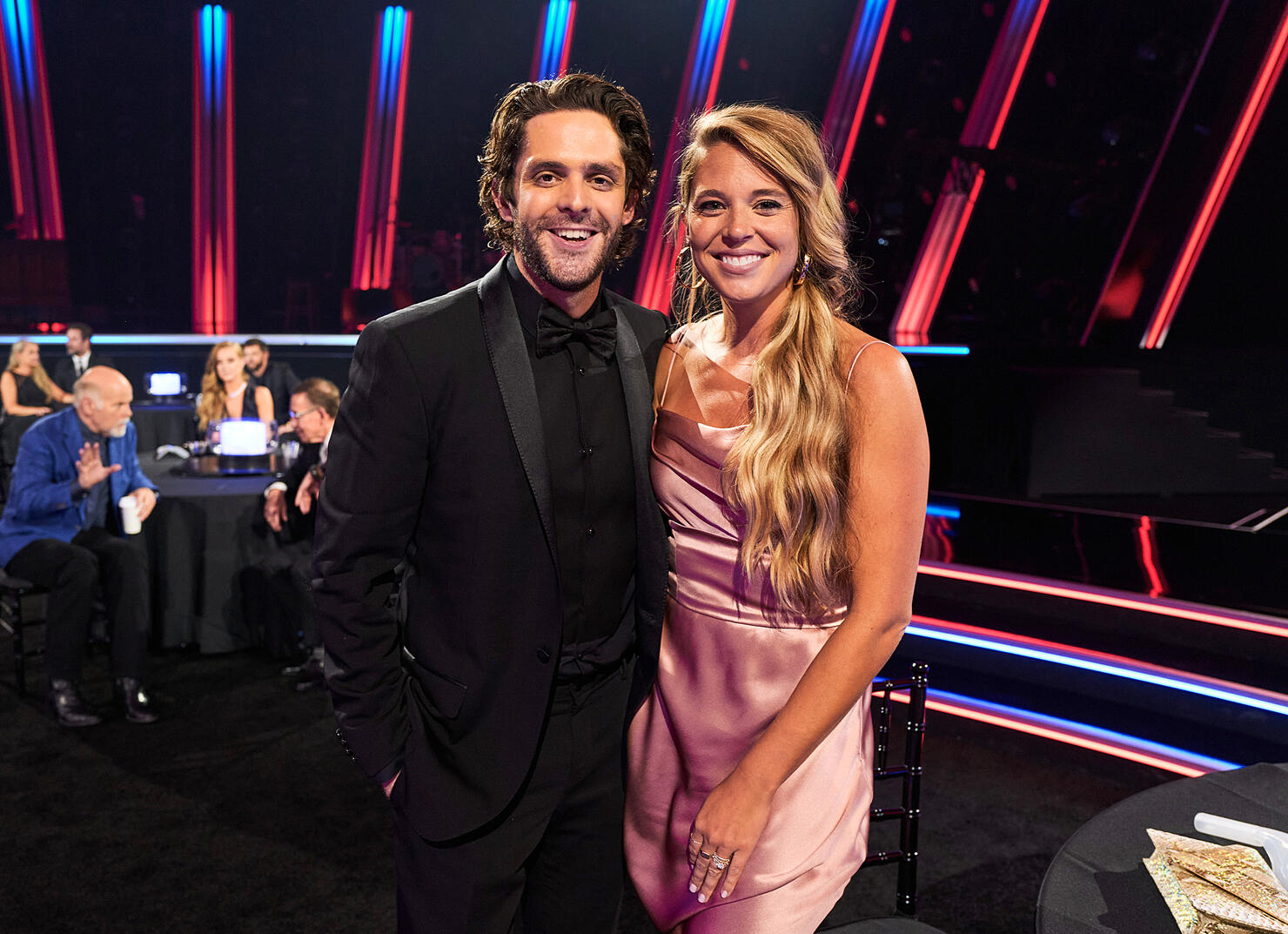 Thomas Rhett and his wife, Lauren Akins, are preparing to welcome their fourth baby girl.
They just can't seem to land on a name for her yet.
The country singer-songwriter shared a video on TikTok of the couple discussing name possibilities. Rhett approached Akins asking "what do you think about baby names?" Akins admitted: "I think I don't have any." Aiming to stick with the "flower vibe," that's when Rhett started suggesting some names — but none of them seemed to be the right fit for the baby on the way.
"Rose?" Rhett suggested
"We know too many," Akins replied.
"Tulip?"
"Negative," she said.
"Daisy?"
"We have a pet named Daisy," she pointed out.
It may have been a reach, but Rhett strayed from the flower team to suggest naming their fourth baby girl "Christmas…Just saying, it could be a name." But that didn't work either. Akins said "no" the holiday-themed suggestion with a laugh.
The "What's Your Country Song" singer shared the video on Tuesday (August 24), explaining that he and Akins were "trying to decide on a name for our 4th baby girl..clearly we could use some help. Not sure why Christmas wasn't a slam dunk."
Watch them try to figure out the perfect baby name here.