Texas Woman Did Not Die In Viral Milk Crate Challenge Video
By Anna Gallegos
August 26, 2021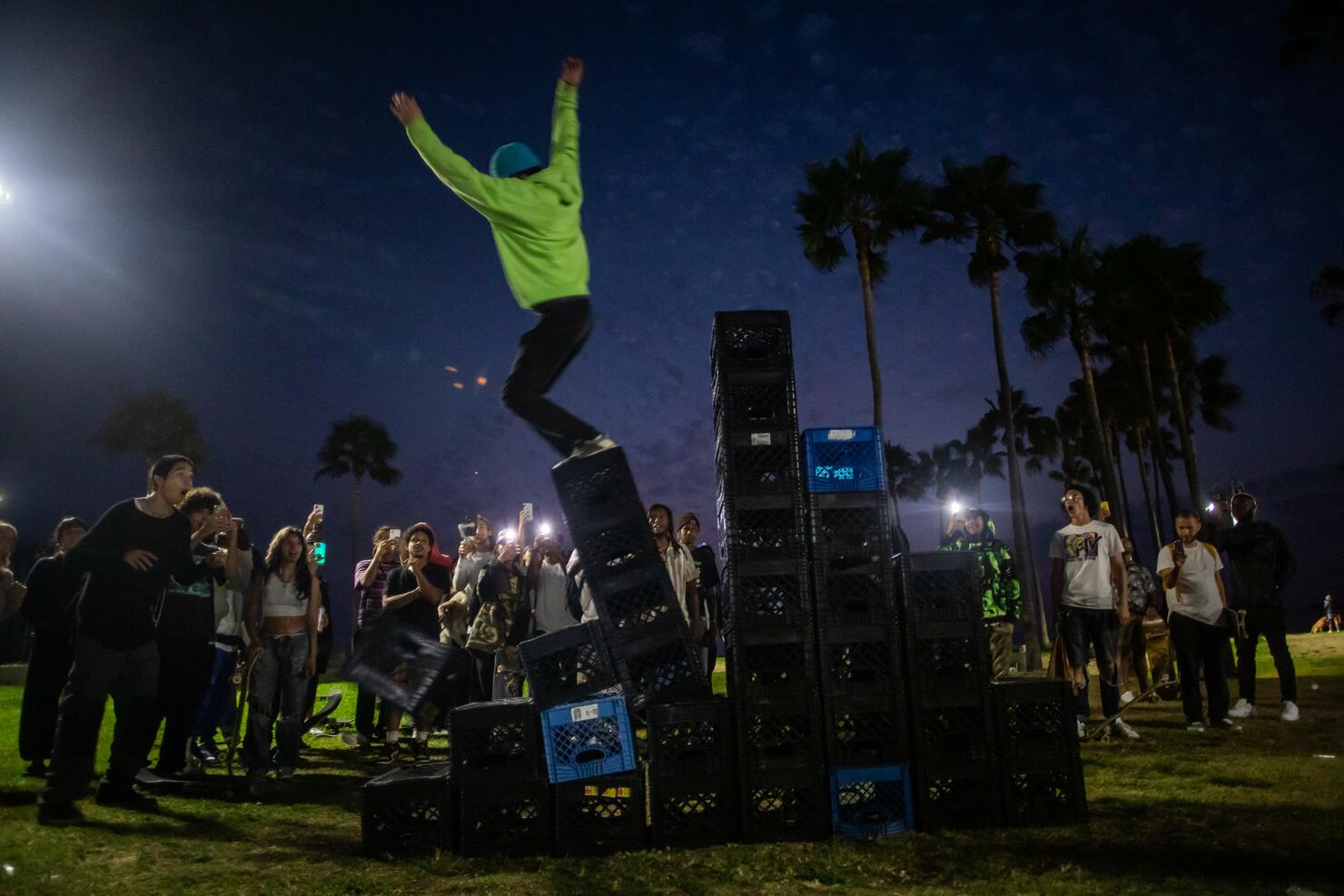 The milk crate challenge is the latest stunt taking over social media.
While the craze has led to some crazy videos, like a woman walking on crates in high heels and hilarious Snoop Dogg play-by-play, it can also be incredibly dangerous.
Case in point, social media has been spreading the rumor that the challenge has led to a Dallas woman's death.
The video filmed at a Dallas gas station on La Prada Drive and originally shared on Instagram shows a woman falling from the top of the crate pyramid. Onlookers can be heard yelling that the woman's bleeding as she lays on the ground.
***The following video shows an injury and contains profanity.***
I just seen on FB that a woman from Dallas died from doing the crate challenge. I think the joke is over now right?

— Aalani💛 (@aalanimaddi) August 25, 2021
so a woman just died in Dallas cuz she did the crate challenge. Imma need yall all to STOP #pvamu

— 9ice1MAC 〽️ (@Macavelliixx) August 25, 2021
While there has been plenty of social media chatter than the woman is dead, Dallas Police Chief Eddie Garcia said she's very much alive.
"The milk crate challenge? We really don't know much about it. I know there's been reports that someone lost their life. The report we've gotten is that we took an injured person report. That individual did not perish from that challenge," he told WFAA.
Doctors are now warning people not to do the milk crate challenge since it can cause injuries at a time when hospitals are already overwhelmed by COVID-19 patients.
"The Milk Crate Challenge is very dangerous, and we are seeing many orthopedic injuries as a result of the falls," surgeon Dr. Shawn Anthony told the Today Show. "Injuries can include broken wrists, shoulder dislocations, ACL and meniscus tears, as well as life-threatening conditions like spinal cord injuries."