Ida Weakens Into Tropical Depression As It Cuts Path Through The South
By Sarah Tate
August 30, 2021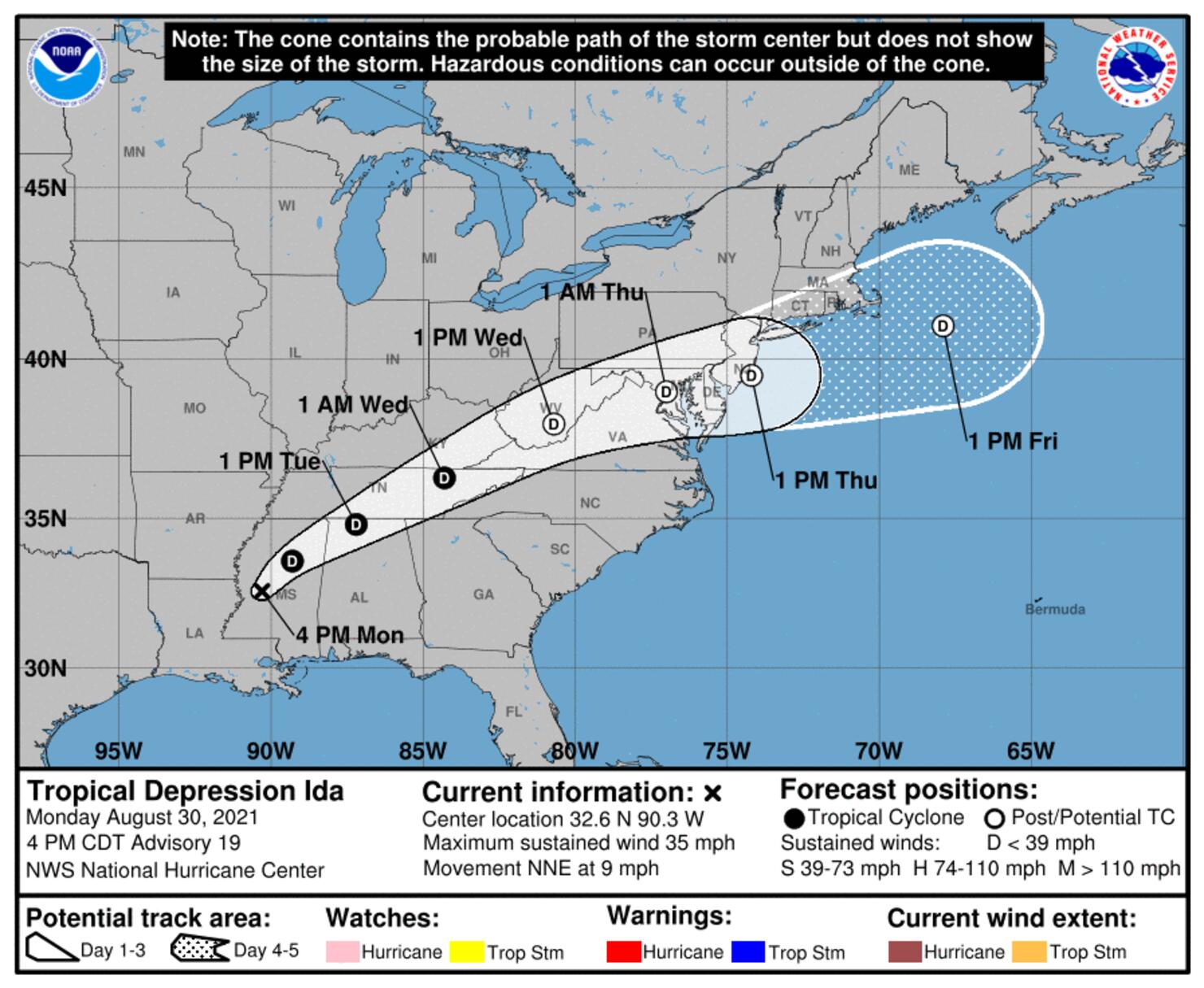 Photo: National Hurricane Center
After making landfall Sunday (August 29) as a dangerous Category 4 hurricane, Ida has gradually weakened into a Tropical Depression, according to the National Hurricane Center.
As of 4 p.m. Monday (August 30), the storm became a Tropical Depression over Mississippi and is heading north-northeast at 9 mph with maximum sustained winds of 35 mph. All tropical storm and storm surge warnings have been discontinued, but the threat of heavy rainfall and flash flooding continues has Ida spreads inland.
Ida is expected to pass through Mississippi Monday night before moving across the Tennessee Valley on Tuesday and the Appalachian mountains on Wednesday.
At least two people in Louisiana are confirmed to have died as a result of the intense storms. One person was killed outside Baton Rouge on Sunday after a tree fell onto a residence, while New Orleans Mayor LaToya Cantrell confirmed that one resident of the city drowned, WWL-TV reports. The names of both victims have not been made public.
More than 1 million people are without power across several states, including the entire city of New Orleans. On Monday, cit officials began assessing the damage from the storms, saying that it could be at least three weeks before power is restored.