Malcolm Butler, Patriots' Super Bowl XLIX Hero, Placed On Retired List
By Jason Hall
September 1, 2021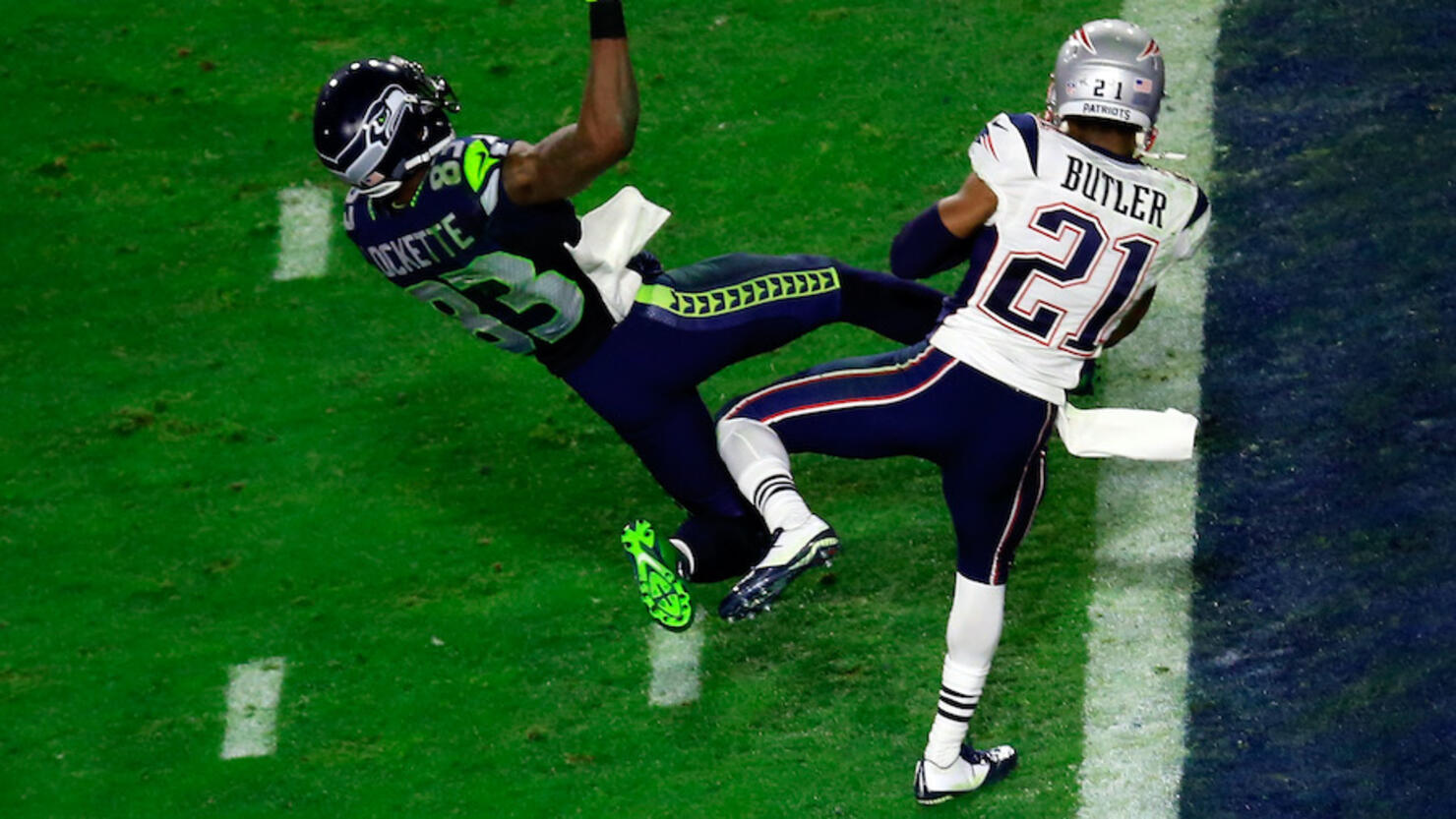 Arizona Cardinals cornerback Malcolm Butler was placed on the reserve/retired list Tuesday (August 31) afternoon amid reports that he was mulling retirement while dealing with a personal situation.
Butler was absent from the Cardinals' practice Tuesday morning and head coach Kliff Kingsbury said he didn't want to address the cornerback's situation during his post-practice news conference, instead saying, "It remains to be seen," and reiterating that nothing was official when asked about Butler.
"I don't want to get into, kind of, where it's at," Kingsbury said via ESPN. "Like I said, nothing's official. Just leave it at that."
On Monday (August 30), NFL Network's Mike Garafolo reported Butler was "dealing with a personal situation that has him mulling retirement," according to sources close to the situation.
Butler signed a one-year contract with the Cardinals worth up to $6 million after being released by the Tennessee Titans this offseason amid the departure of former Pro Bowl cornerback Patrick Peterson.
Butler recorded four interceptions -- which tied a career high single-season total -- 14 passes defensed and 100 tackles in 16 games during the 2020 season.
The 31-year-old currently has 17 interceptions, 406 total tackles and 82 passes defensed in 100 career games, which includes 84 total starts.
Butler is best known for his tenure with the New England Patriots, joining the team as an undrafted free agent in 2014 and recording a goal line interception to prevent a go-ahead touchdown by the Seattle Seahawks in Super Bowl XLIX during his rookie season.
Butler, who was also elected to the Pro Bowl in 2015, was a member of two of the Patriots' Super Bowl teams (XLIX, LI) during his four seasons in New England.
Last month, during an interview with 12 News' Ryan Cody, Butler claimed current Cardinals teammate Robert Alford, who was a member of the Atlanta Falcons during Super Bowl LI, told him that the Falcons were so confident in their 21-3 halftime lead that they began celebrating early in the locker room.
"I talked to him about (that Super Bowl), I asked him if he wanted his ring back," Butler said. "He told me a story, he said he was in the locker room at halftime, he told me he was about to pop a bottle and things like that, it was so funny. And we came back and beat them.
"I'm just imagining him at halftime. Robert, he's a funny guy, he's got a lot of energy, tells a lot of jokes, and he told me at halftime they were in there dancing and hooraying, then we came back and beat them, so I think that was pretty funny."
Of course, the Patriots rallied back from a 28-3 deficit in the second half to force overtime and complete the largest comeback in Super Bowl history, defeating Atlanta, 34-28, to win their fifth Super Bowl in franchise history.