Tom Brady, Buccaneers Report 100% Vaccination Rate
By Jason Hall
September 2, 2021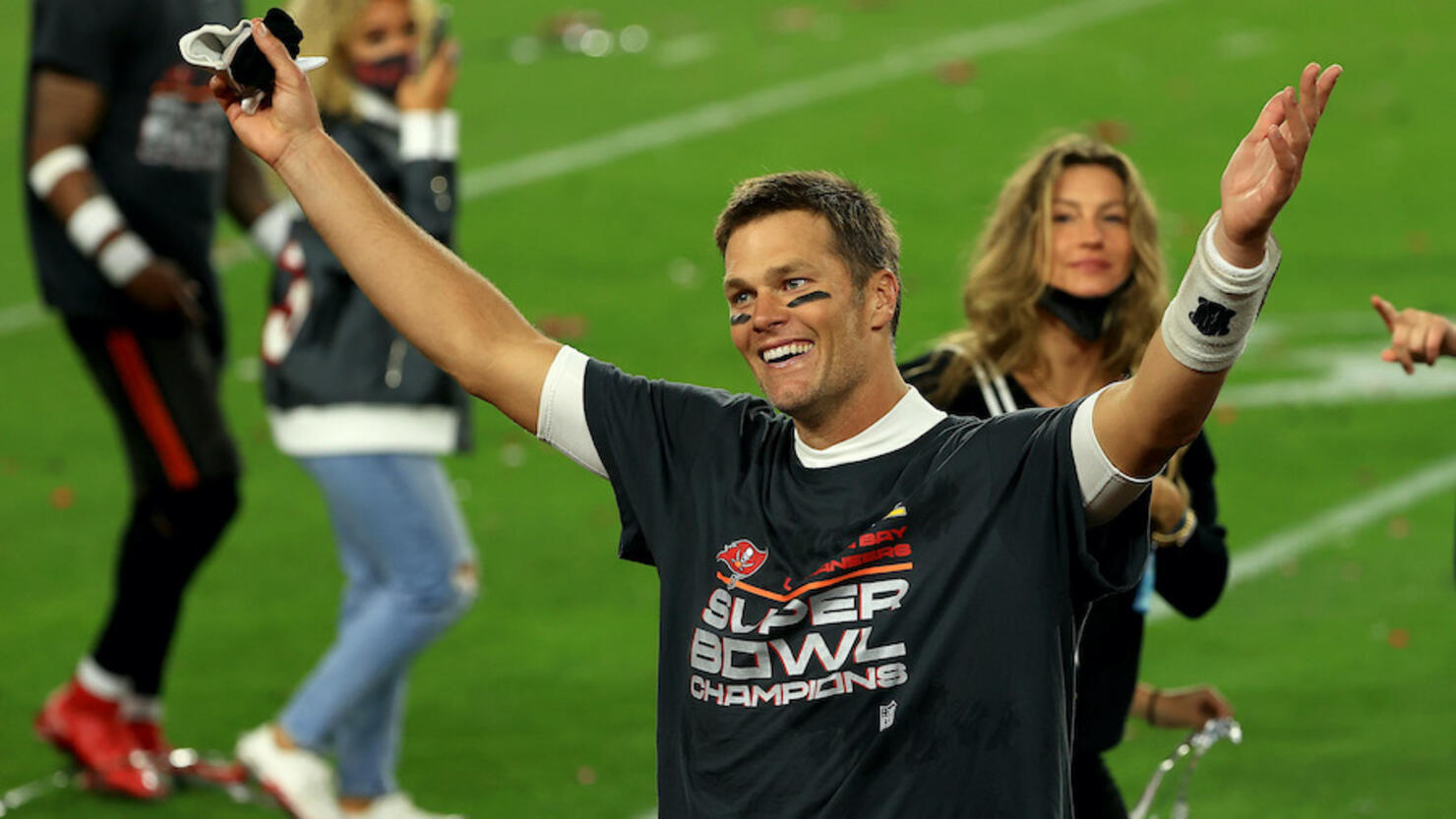 Tom Brady is apparently among the NFL players who have been vaccinated prior to upcoming 2021 season.
Tampa Bay Buccaneers coach Bruce Arians confirmed the team is now 100% vaccination, which includes the 44-year-old franchise quarterback, the Athletic reports.
The Atlanta Falcons were the only other NFL franchise to previously report a 100% vaccination rate, NBC News reports.
The vaccine is required for all Tier 1 NFL staff, which includes coaches, front-office executives, equipment managers and scouts in adherence with league policy.
Players are not required to get vaccinated, however, the league announced stricter penalties on July 22 in an effort to improve vaccination rates.
NFL Network's Tom Pelissero reports the league sent a memo to clubs saying it won't reschedule games during the new 18-week schedule due to a COVID-19 outbreak among unvaccinated players and teams will instead be credited with a loss via forfeit, according to "sources informed of the situation."
Additionally, players on both teams will not receive their gameday pay for the lost matchup, and the team responsible for the cancellation will cover financial losses, as well as be subject to possible discipline from Commissioner Roger Goodell's office.
In 2020, the NFL rescheduled numerous games due to COVID-19 outbreaks, but zero were cancelled during the 17-week schedule.
This year, the league plans to extend its schedule to a total of 272 games in an 18-week span.
"We do not anticipate adding a '19th week' to accommodate games that cannot be rescheduled within the current 18 weeks of the regular season," the memo stated in a highlighted portion via NFL.com.
The memo is the NFL's strongest effort in pressuring owners, teams and coaches to get vaccinated since the vaccine rollout, though it has insisted it would not mandate vaccinations previously.
In February, Brady finished Super Bowl LV with 201 yards and three touchdowns on 21 of 29 passing, winning a record fifth Super Bowl MVP Award, which surpassed his own previous record set in Super Bowl LI (2017.)
The victory was Brady's first as a member of the Buccaneers after joining the franchise in March following 20 seasons with the New England Patriots.
Brady now owns a 7-3 record all-time in the NFL's biggest game and surpassed his own previous record for most Super Bowl wins by a quarterback (6) set in February 2019. The 43-year-old also broke his own record as the oldest quarterback to both start and win a Super Bowl also set in 2019.
The win was Tampa Bay's second Super Bowl victory in franchise history. The Buccaneers are also the only team in NFL history to both host and win a Super Bowl in their home stadium.