Here's Where You Can Get The Best Burger And Fries Combo In Georgia
By Kelly Fisher
September 3, 2021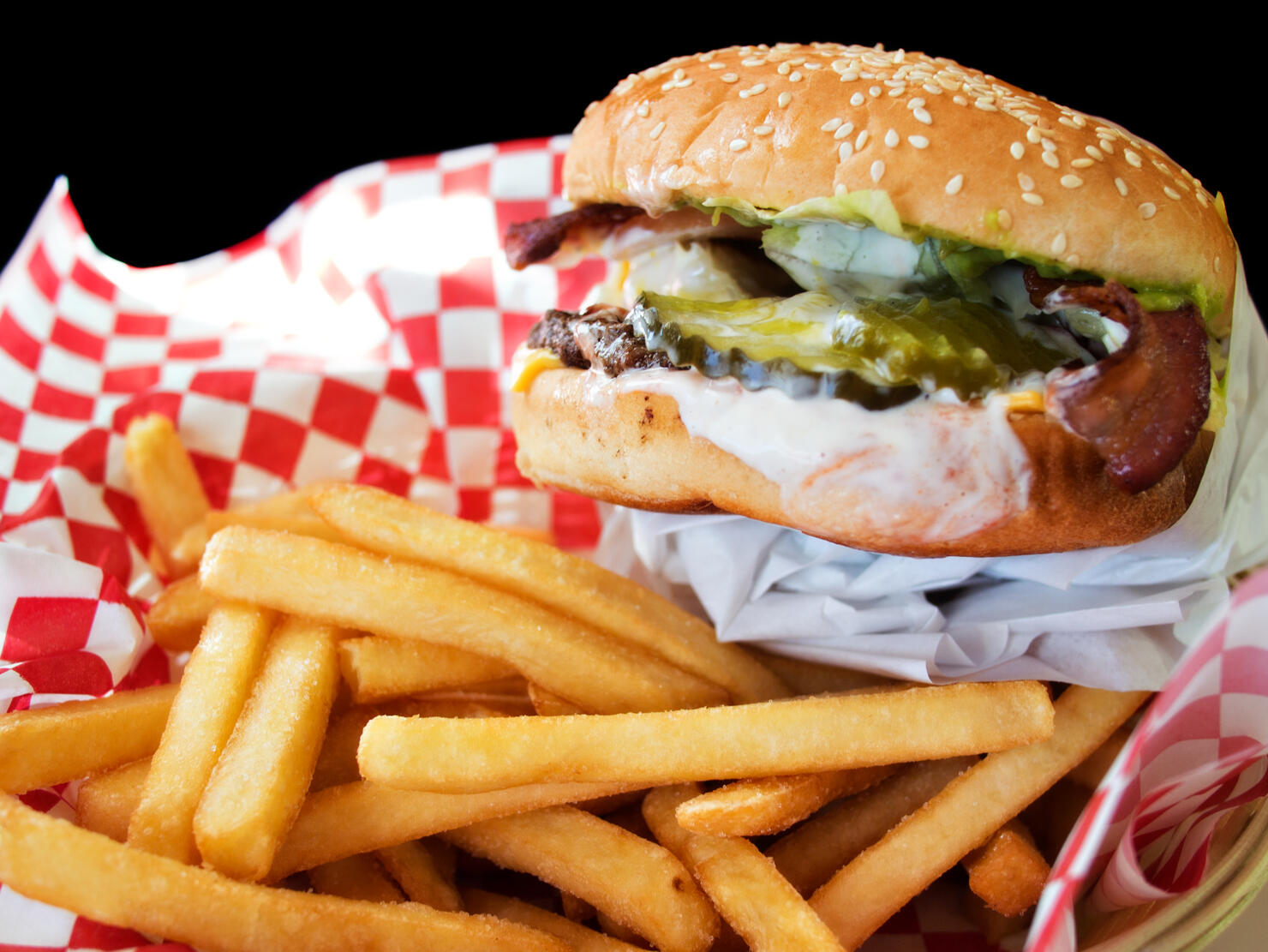 It's hard to beat an all-American burger-and-fries combo, and some of them hit the spot more than others.
Georgia is no stranger to good food. The Peach State has something for everyone, whether diners are looking to catch a great seafood dish, go out to brunch, grab a bite of dessert or anything in between. So it's no surprise that one of the most popular cities to visit is home of the best burger in Georgia.
Love Food, the publisher that dubs itself "the tastiest guide on the web," mapped out the best burger-and-fry combos in every state. Love Food advises people "to check each restaurant's website for changes due to COVID-19 before you head there."
So, where should people head for the best burger in Georgia?
Green Truck Pub.
The pub is located at 2430 Habersham St. in Savannah. It all started with "a story you've heard before. Boy goes to school. Boy becomes fancy-pants engineer. Boy marries awesome Girl. Boy ditches fancy-pants job to slave in a kitchen for very little pay. Girl shakes head," the Green Truck Pub explains of its origin story.
Here's what Love Food says about it:
"Choose your meat – a grass-fed beef patty or grilled chicken breast (or a veggie patty if you're going meat-free) – then decide on toppings at Green Truck Pub in Savannah. We like the sound of the Rustico with goats' cheese, caramelised onions and roasted red peppers or El Jefe with Cheddar, black bean and corn salsa, avocado and jalapenos. People love the joint since so many items are made from scratch – including the tomato ketchup – and the fries are delicious and hand-cut too. Order ahead for pick-up."
See the rest of the best burger joints according to Love Food here.