3 Penguins Make NHL Network's 'Best 50 Players' List
By Jason Hall
September 7, 2021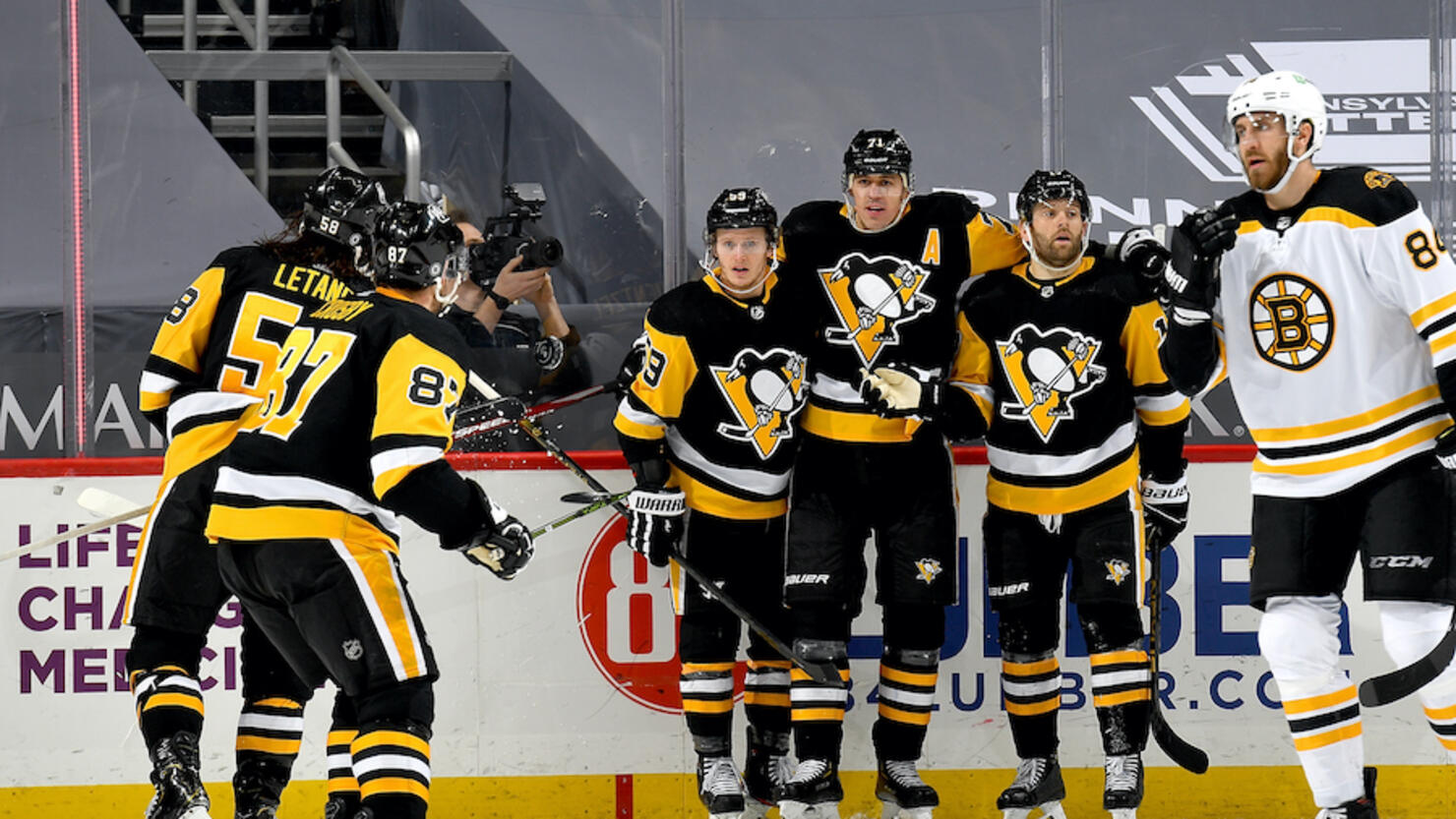 Three Pittsburgh Penguins were included among NHL Network's list of the league's 50 best players through rankings 50-31.
Defenseman Kris Letang ranked No. 46 overall, left wing Jake Guentzel ranked No. 42 overall and center Evgeni Malkin ranked No. 33 overall, as listed on NHL Network's verified Twitter account.
Malkin scored 28 points (eight goals, 20 assists) in 33 appearances during the pandemic-shortened 2020-21 NHL season.
Guentzel recorded 57 points (23 goals, 34 assists) in 56 appearances last season.
Letang scored 45 points (seven goals, 38 assists), which ranked fourth among all NHL defensemen last season.
Additionally, longtime former Penguins goaltender Marc-Andre Fleury ranked No. 37 on NHL Network's '50 best players' list.
Fleury, who won the Vezina Trophy in 2021, spent the past four seasons with the Vegas Golden Knights before being traded to the Chicago Blackhawks in July.
A full list of Nos. 50-31 is included below:
50. Carey Price- Montreal Canadiens
49. Alex Debrincat- Chicago Blackhawks
48. Matthew Tkachuk- Calgary Flames
47. Max Pacioretty- Vegas Golden Knights
46. Kris Letang- Pittsburgh Penguins
45. Nicklas Backstrom- Washington Capitals
44. Shea Theodore- Vegas Golden Knights
43. Seth Jones- Chicago Blackhawks
42. Jake Guentzel- Pittsburgh Penguins
41. John Tavares- Toronto Maple Leafs
40. Kyle Connor- Winnipeg Jets
39. Mike Zibanejad- New York Rangers
38. Elias Pettersson- Vancouver Canucks
37. Marc-Andre Fleury- Chicago Blackhawks
36. John Carlson- Washington Capitals
35. Kirill Kaprizov- New Jersey Devils
34. Dougie Hamilton- New Jersey Devils
33. Evvgeni Malkin- Pittsburgh Penguins
32. Miro Heiskanen- Dallas Stars
31. Charlie McAvoy- Boston Bruins