Lil Nas X Launches 'Baby Registry' To Benefit Charity
By Sarah Tate
September 7, 2021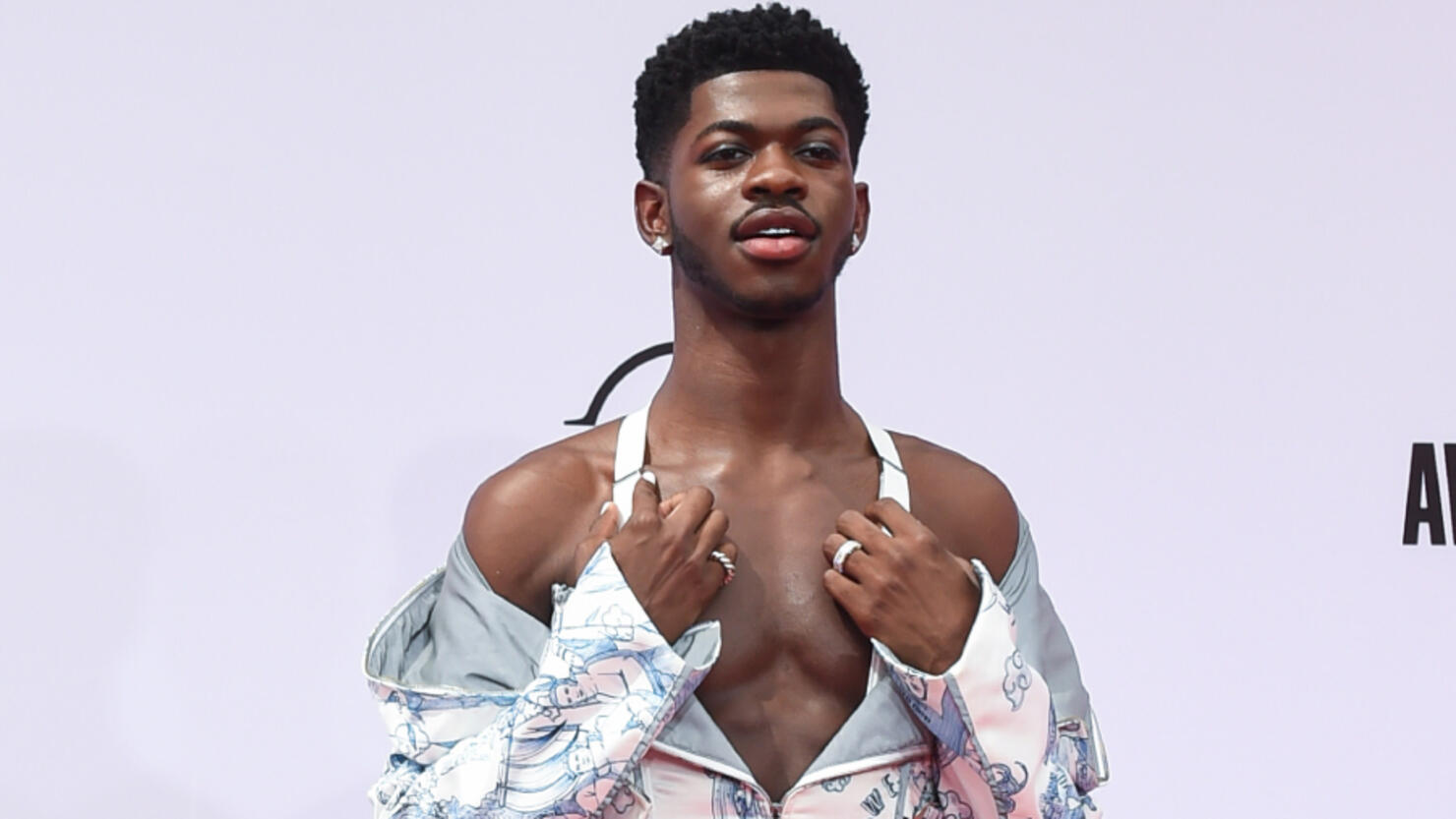 After announcing the happy news that he is expecting the "birth" of his debut album Montero, out September 17, Lil Nas X has launched a "baby registry." Rather than gifts for an expecting parent, however, this registry allows fans to donate to several different charities.
On Tuesday (September 7), the "Industry Baby" artist shared a link to the registry alongside more photos from his "pregnancy" announcement.
"Me and my team have set up a 'baby registry' for many charities if you guys would like to donate," he said.
Per Uproxx, each charity is linked to a song on the star-studded 15-track album. The charities include: Transinclusive Group, Ch-Pier, The Bail Project, Bros in Convo, Compassionate Atlanta, Relationship Unleashed, Central Alabama Alliance Resource & Advocacy Center/OLTT, Samuel Dewitt Proctor Conference, Arianna Center, Thrive SS, What's in the Mirror, Cade Foundation, The Counter Narrative, The Normal Anomaly, and Happy Hippie.
For more information on each charity or to donate, visit the online registry here.
Lil Nas made headlines last week after he debuted his "baby bump" in the style of a pregnancy photoshoot, fake belly and flower crown included, as he prepares for the release of his first full-length.
"SURPRISE! I can't believe i'm finally announcing this," he said. "My little bundle of joy 'MONTERO' is due September 17, 2021."