Seattle Band's Bass Player Stops Shooter At Idaho Music Venue
By Zuri Anderson
September 7, 2021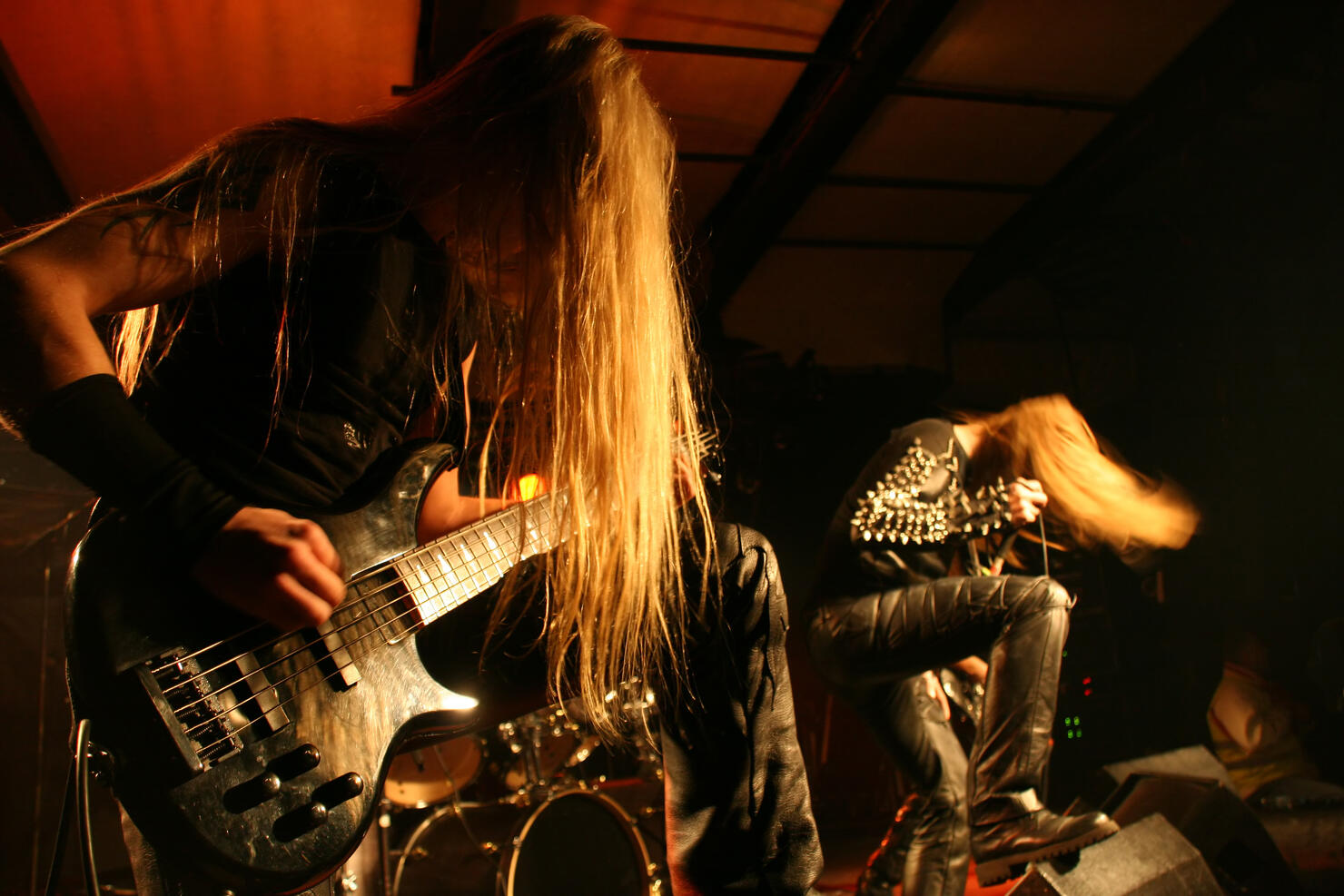 The bassist of a local Seattle band is recovering following a violent confrontation at an Idaho music venue earlier this week, KING 5 says.
Darin Wall is part of the heavy metal band Greyhawk, and his group was playing at The Shredder music venue near downtown Boise early Sunday morning (September 5). After the show was over, Wall said he spotted a man walk in and pointed at the crowd. The bassist says the man, identified as Ethan Byrd, pretended to shoot people with finger guns.
"I don't know if anyone else saw it," Wall told reporters. "I got a weird feeling right away. Sometimes you confront really wasted people, or really drunk, they're really angry and they're shouting and they're belligerent. This guy was really cold, I would say."
Wall and another member of the band kept an eye on Byrd outside the venue, and that's when they spotted Byrd allegedly coming back from his car with a gun.
At that moment, Wall leapt into action. He says he kicked Byrd on the inside of his leg and started wrestling with him. "The gun I was in the pocket of his pants, and he shot me through his pants and got me in the upper thigh," the bass player recalled.
Byrd reportedly fled the scene, leaving Wall with his injury. Boise police responded to the scene, and Byrd was arrested within minutes, according to a press release. It turns out they've been looking for Byrd since they got reports of a man brandishing a pistol in the area.
As for Wall, Greyhawk's Facebook page confirmed his injury was not life-threatening. He received treatment at Saint Alphonsus hospital and is back in Seattle recovering.
"The show up until everything went down was just an incredibly good time full of joy, full of love. It was a big party, and it was awesome," Wall says, adding that he plans to come back to Boise with his band. "Hug your family members, hug your friends. Tomorrow is never guaranteed, so be good to each other."