San Antonio Cop Praised For Stopping 'Active Shooter Situation' At Airport
By Anna Gallegos
April 16, 2021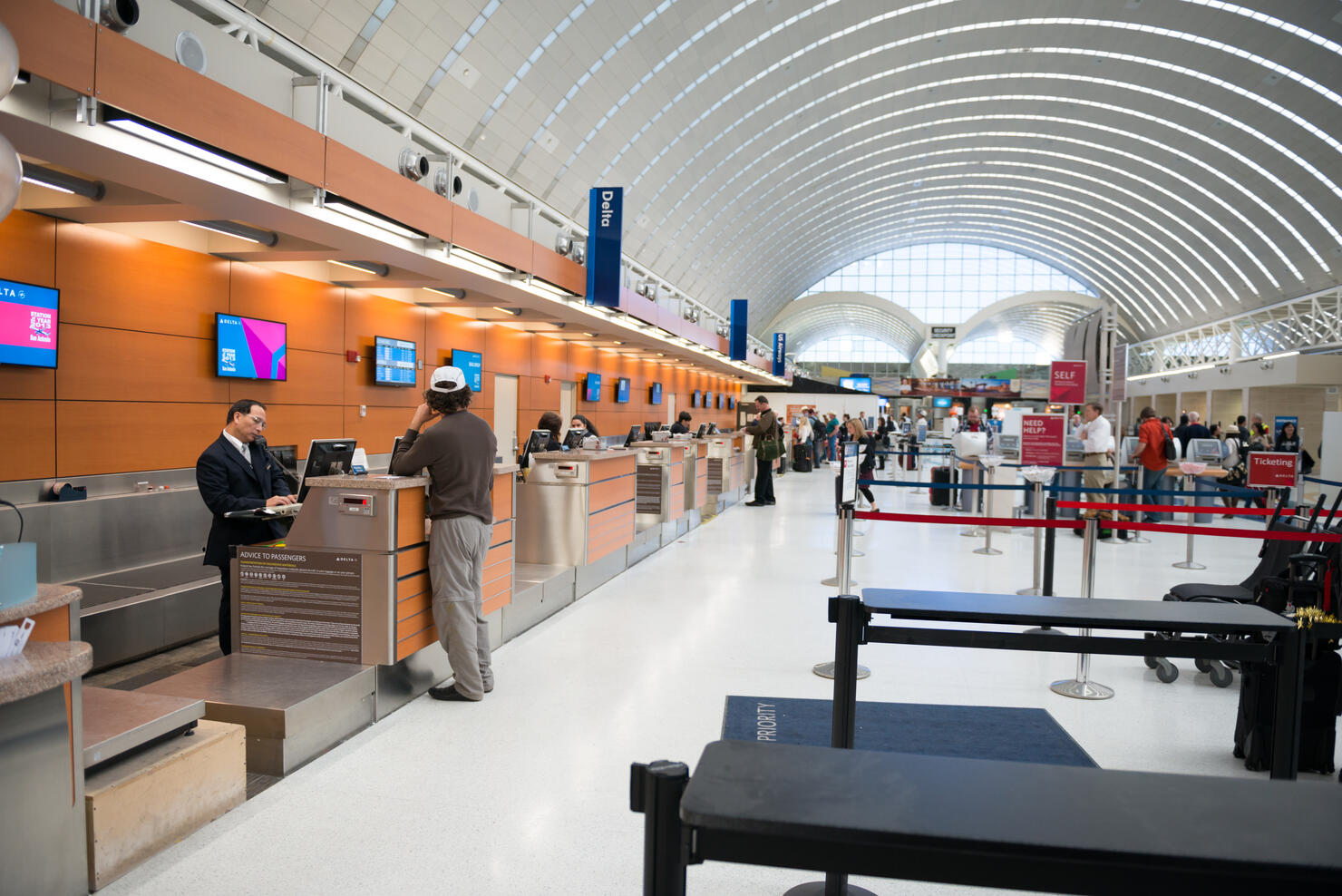 A San Antonio Park Police officer is being credited with stopping a potential tragedy when he took down a shooter at the San Antonio International Airport on Thursday.
"The officer saved many lives. What we had there was the start of an active shooter situation. ... We are very lucky today," Police Chief William McManus said.
The incident started around 2:30 p.m. when a man was reportedly driving the wrong way on the road near the airport's lower terminal, News 4 SA reported.
The man got out of his vehicle and started "indiscriminately" shooting.
The park police officer returned fire and hit the man. The man was taken to the hospital where he later died from his injuries.
The airport immediately went on lockdown when the shooting started. No one inside the airport was shot, but someone sprained their ankle after the gunfire sparked a panic in the terminal.
Just had to evacuate from San Antonio airport bc of an active shooter inside. Heart is still racing, but glad to be safe for the moment.

Make sure you tell your loved ones that you love them. 🙏🏽 pic.twitter.com/3ULSp2yWkE

— Sanjay Kirpalani (@SanjayKirpalani) April 15, 2021
Police did not identify the suspect, asides from saying he was a man in his 40s. Authorities found a .45 caliber handgun and a box of ammo inside the man's vehicle.
"There's no question that this could have been an active shooter of far greater damage. That police officer that stopped that man undoubtedly saved numerous people that were in that lower level of the airport," Christopher Combs, special agent in charge of the FBI office in San Antonio, told the San Antonio Express News.
Authorities said they are familiar with the man and believe he was also shooting near Highway 281 and Loop 1604 earlier in the day. McManus said that he may have had some mental health issues, but didn't elaborate.
The park police officer who stopped the man wasn't identified, but authorities said he'd been with the force for 11 years and was working overtime when he confronted the gunman.
Photo: Getty Images