Ed Sheeran Channels Elton John While Teasing New Single 'Shivers'
By Sarah Tate
September 8, 2021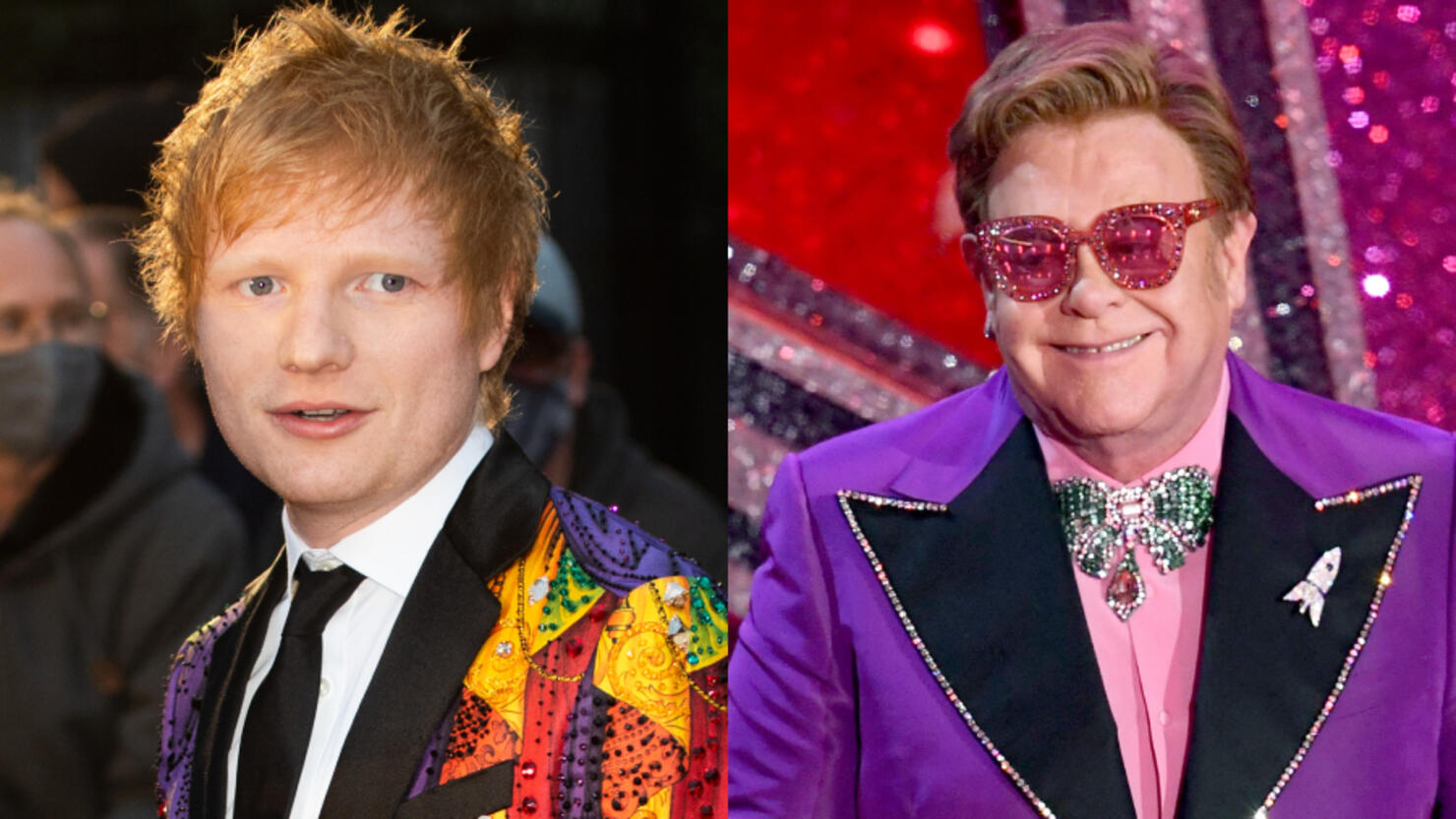 Is that Ed Sheeran or Elton John?
The English singer-songwriter channeled the "Your Song" legend's iconic '70s style while teasing his new single "Shivers," which drops Friday (September 10).
Sheeran took to Instagram on Tuesday (September 7) to show off his new look. In the photo, the "Shape Of You" singer can be seen rocking tight silver and gold sequined pants, a shining frayed jacket, studded shoes and a pair of oversized, bejeweled hot pink glasses. He even dons a collar full of white feathers to complete the look.
"My brand new single Shivers is out friday," he wrote. "I glammed up for the occasion."
On Wednesday, the "Bad Habits" singer opened up a little more and said he was worried about his new track being a "flop" after the continued success of his last single.
"The moment you realise your last single has been number one for 10 weeks and there's now a lot of pressure on the next one not to flop," he wrote, sharing a pic of him sitting next to a parrot and staring off to the side. "Shivers out friday, pre save it, I rented a parrot for the video, don't let that be a waste."
His somber mood didn't last long as he shared a sneak peek the "Shivers" video, which he said is "equally as insane and wild" as the "Bad Habits" video.
"Hope you enjoy it guyzzzz," he caption the clip, adding, "don't ask me what it means or what it's about coz I have no idea either."