Green Day Pranks Weezer On Stage During Hella Mega Tour
By Ariel King
September 8, 2021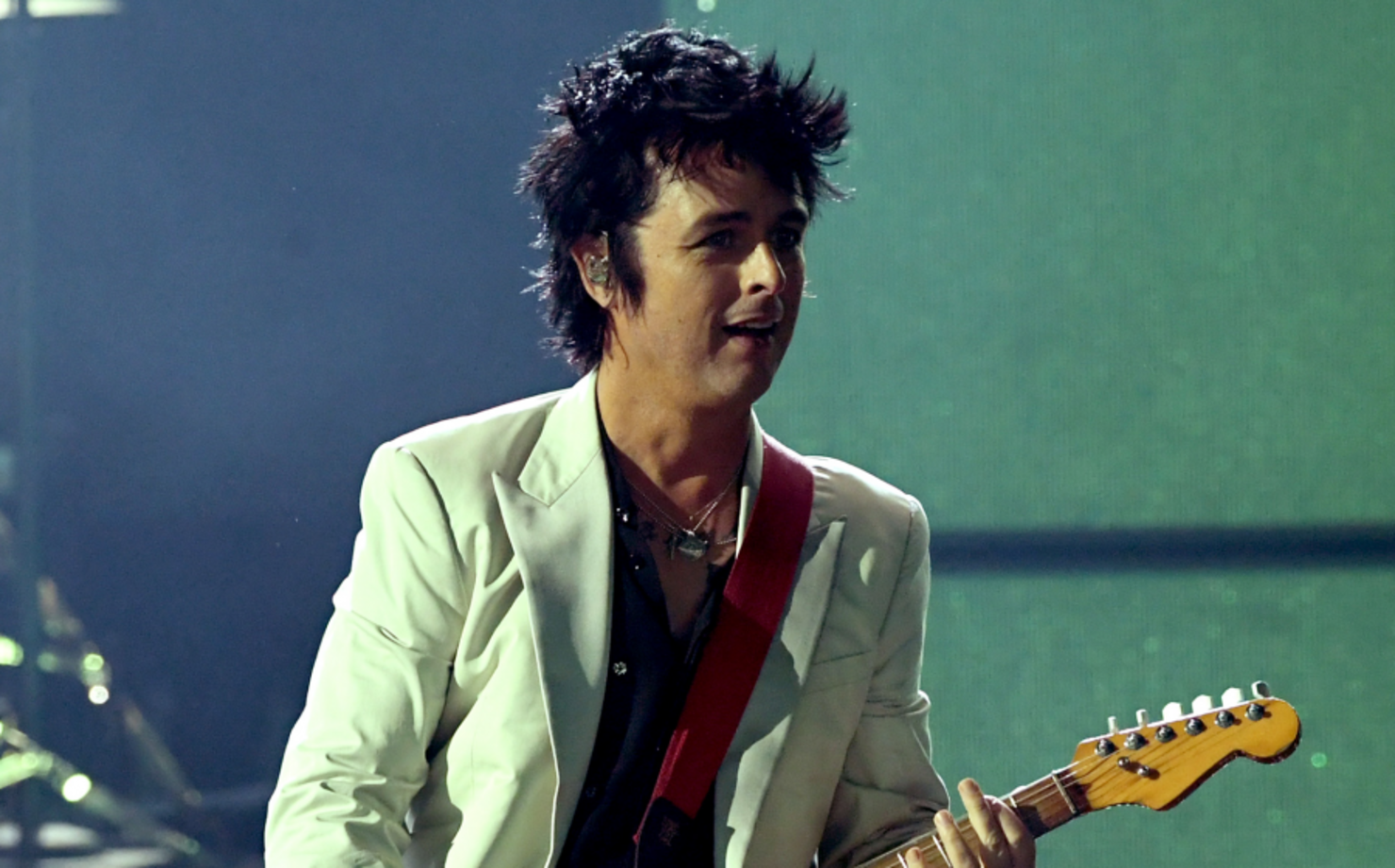 The Hella Mega Tour is coming to a close, and Green Day had a surprise for Weezer while on their last stop. Green Day's members took to the stage during Weezer's performance while donning some absolutely ridiculous costumes, such as Elvis and a horse. The three bandmates dance around while Rivers Cuomo appears confused and attempts to hold in his laughter.
The three stormed out as Weezer performed "Surf Wax America," with Green Day captioning on an Instagram post sharing the moment, "What's a tour without a good ol' prank at the end?! Gotcha Weezer."
Weezer took the prank in stride, captioning their own post of the moment, "Final show of the U.S. Hella Mega Tour and Green Day knows how to party, pranking us during Surf Wax America!" The show put an end to the massive tour, which saw Green Day, Weezer, and Fall Out Boy tearing their way through North America. Now, the three bands will get to enjoy a nice break before reuniting to bring Hella Mega over to Europe.
Initially scheduled to take place a year prior, the Hella Mega Tour was worth the wait and led to many memorable moments. Throughout the tour, Green Day invited fans to take to the stage with them while they cover Operation Ivy's "Knowledge." One stop saw the band bring up an 11-year-old fan, Meyer, with Billie Joe Armstrong gifting the kid his blue guitar.
Fall Out Boy previously had to drop out of the tour for several dates due to a positive COVID-19 test amongst their crew. However, the band was eventually able to join Green Day and Weezer during the shows. The tour began on July 24, and you can view the setlist from each band during the show here.