Lady A's Hillary Scott & Carly Pearce Sing 1990s Duet By 'Iconic' Artists
By Kelly Fisher
September 9, 2021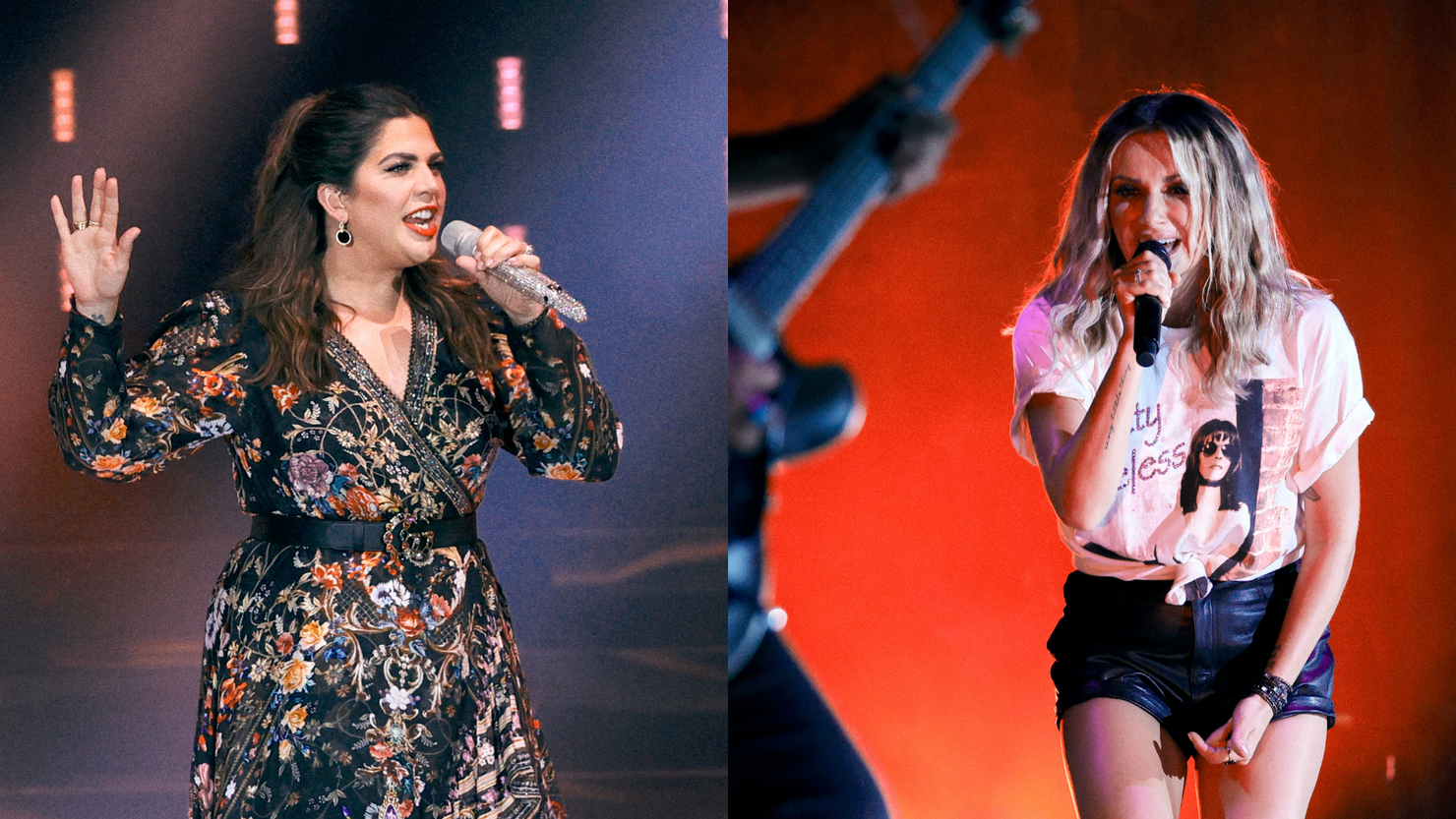 Two powerhouse women in the country music industry teamed up for a rendition of a 90s duet by two other country icons.
Lady A frontwoman Hillary Scott and newly-inducted Grand Ole Opry member Carly Pearce collaborated on a cover of "Does He Love You," made famous by Reba McEntire and Scott's mom, Linda Davis. As part of their "Webisode Wednesday" series, Lady A shared a video of the duet on Instagram on Wednesday (September 8). Scott credited bandmate Charles Kelley with the idea for Scott and Pearce to perform the cover.
"It's a good, just kind of 'cat fight' of a song. It's really fun," Scott said of the song. "My mom actually, I sent her a text whenever we decided we were gonna do it, and she sent Carly the sweetest voice memo. She said, 'rhinestones, fringe and fur are gonna fly tonight.' And she was really encouraging us to just go break a leg and enjoy every minute of it." Of course, Pearce was in, gushing on Instagram: "When @hillaryscottla asks you to be the @lindadavisnashville to her @reba, you say YES! 😍❤️ so honored to sing this iconic 90s duet on the road this past weekend!"
Lady A is currently on their "What A Song Can Do" Tour with Pearce, Niko Moon and Tenille Arts. The "Does He Love You" duet isn't the first time Scott has marked a mother-daughter moment on stage. Playing the show in St. Louis, Scott brought her daughter Eisele Kaye Tyrrell, 8, on stage to deliver a cover of Amy Grant's 1991 song "Baby, Baby" together. Lady A recently released the track list of their upcoming What A Song Can Do album, which is set to release next month.
Watch Scott and Pearce perform "Does He Love You" here: