Carly Pearce Is Officially Inducted Into The Grand Ole Opry
By Kelly Fisher
August 4, 2021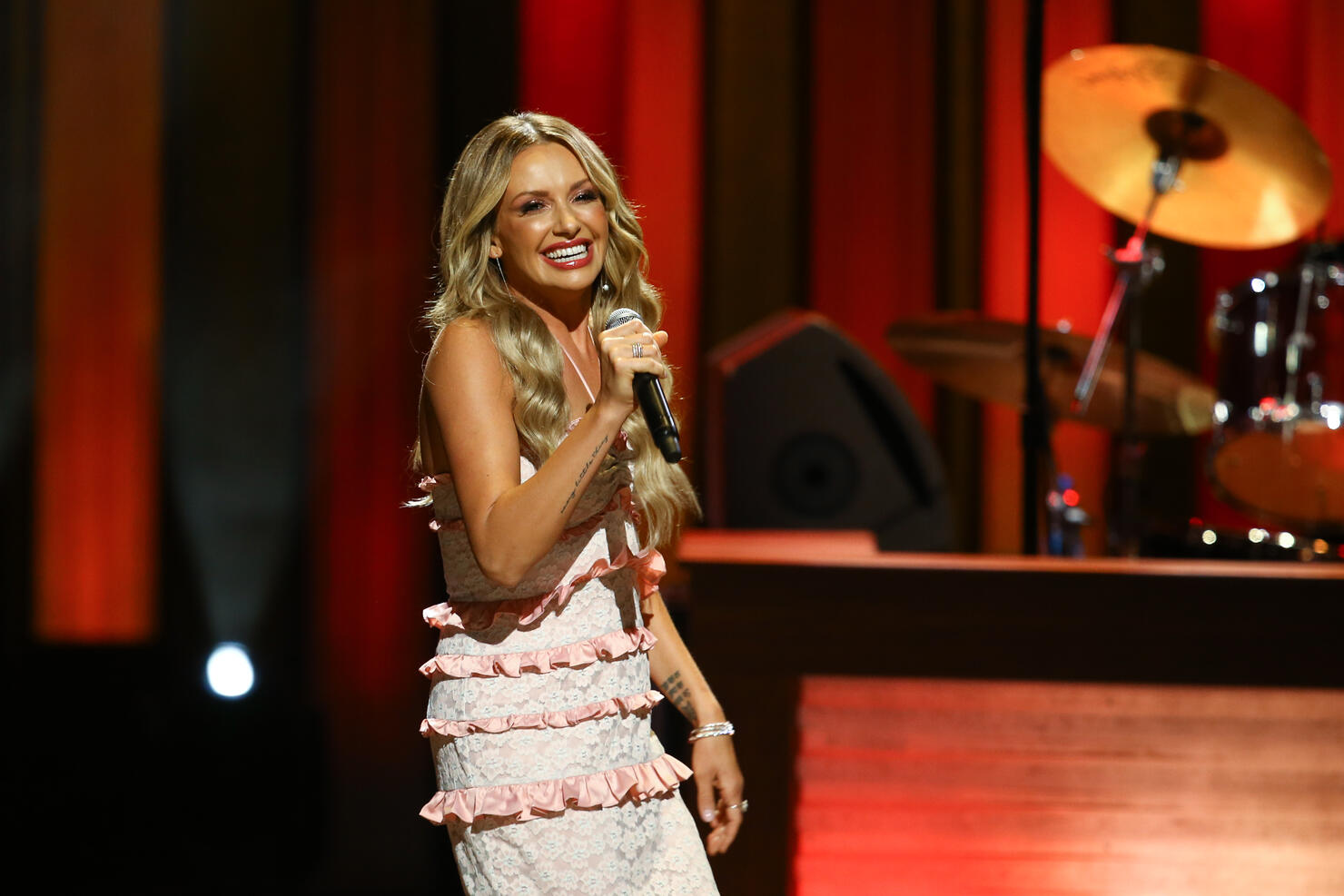 Carly Pearce is officially a member of the Grand Ole Opry.
The award-winning "Next Girl" singer-songwriter was inducted by Opry member Trisha Yearwood on Tuesday (August 3), making her the newest member. The show is slated to air on Circle Television on August 14, according to a press release announcing Pearce's induction.
"Carly has all the obvious wonderful traits, but she has that one extra thing, determination," Opry member Jeannie Seely said, introducing Pearce. "She has the sincerest dedication and strongest work ethic of anyone I've ever known in my life. And she never strayed from her path of wanting to be a member of the Opry."
Yearwood, who marked 30 years since her first No. 1 record the same day, sang with Pearce and welcomed her "to the family."
The night also included a performance of Pearce's "Dear Miss Loretta," a nod to the iconic Loretta Lynn. She teamed up with Patty Loveless on the track, which will be included on Pearce's upcoming album 29: Written in Stone. It's slated to release September 17, available to pre-order now.
"To hear Patty Loveless sing your words, there's no way to describe that sensation," Pearce gushed over her duet partner on Instagram. "Her voice is Appalachia, those mountains and hollers are country music. To think, a year ago, I was asking myself 'What would Patty do?' thinking about all her songs, how smart and sassy she always was... and now she's on one of mine."
Pearce learned that she would be inducted into the Grand Ole Opry by another highly-respected artist: Dolly Parton. Pearce was called backstage under the guise that she would be interviewed for a Dollywood promotional video, and that's when Parton delivered the news. Pearce described herself as "hysterical" to learn that she'd become an official Opry member, and admitted in June that she already had her dress picked out for Tuesday's induction.
"What makes this family something special to be a part of is you can have hit records and sell out shows, but all of that can fade and this is something I will have forever," Pearce said after composing herself. "It's a stage to sing on, a circle to stand in and a forever family. This is super special to me. All I ever wanted to do was sing country music. This isn't another accolade or feather in my cap but a promise that I will do my due diligence to make sure the circle is never broken."