Salt Lake City Runner Traces Utes And BYU Logos On City Streets
By Ginny Reese
September 9, 2021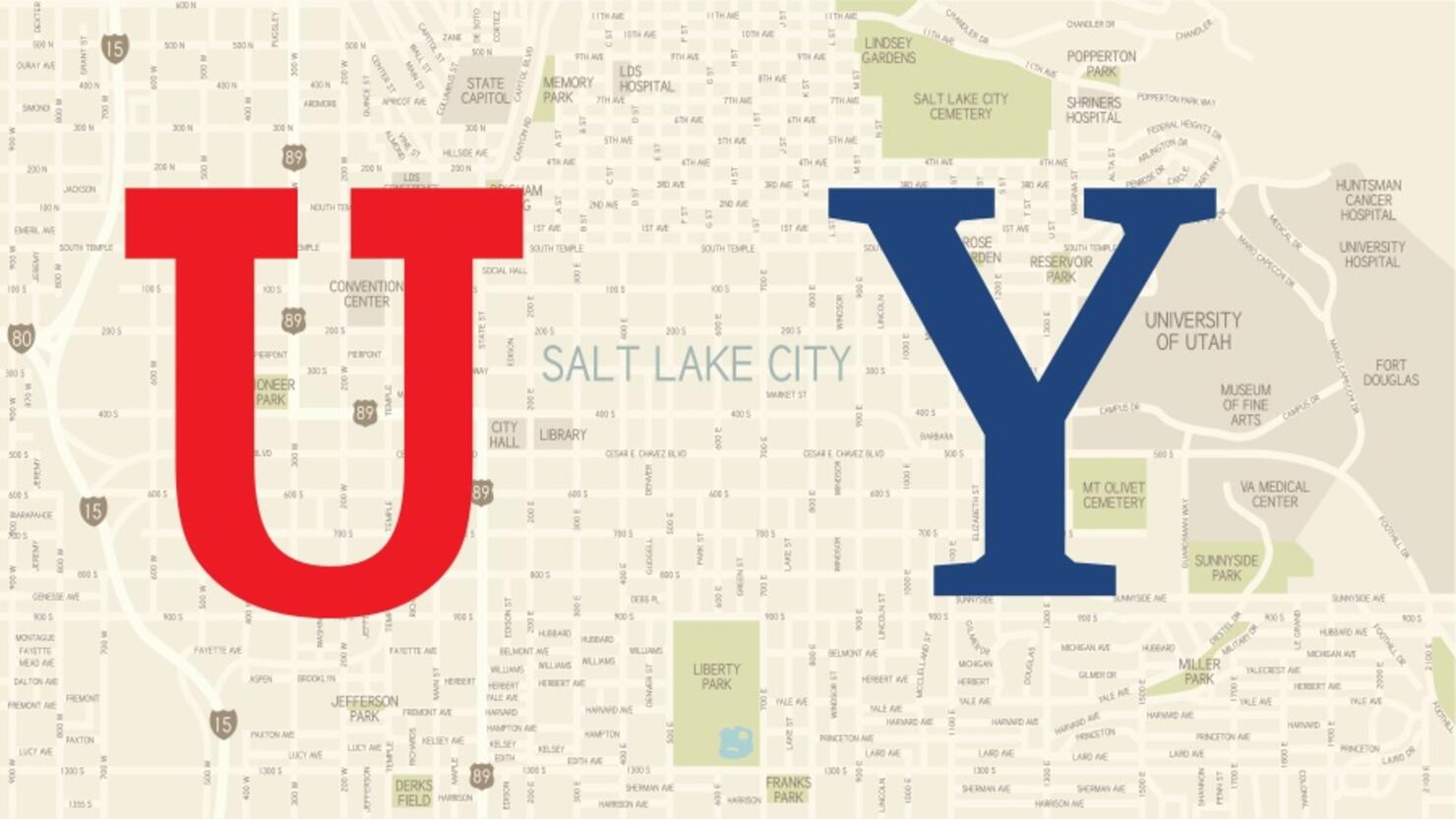 A local, well-known Salt Lake City runner has mapped out the logos for the Utah Utes and Brigham Young University ahead of the upcoming famous rivalry game, reported FOX 13 Now. The "Holy War" rivalry football game will be held this Saturday.
Bryant Heath has become well-known for running every street in Salt Lake City, Millcreek, and South Salt Lake City. Now, he's hyping up local football fans with his new running routes.
Heath traced out the logos for the Utes and the Cougars. He wrote on Twitter:
"IT'S RIVALRY WEEK!
Ran two routes up in The Avenues in Salt Lake City, tracing the logos of both the University of Utah and BYU!
So the question is: who you got?!? @byufootball OR @Utah_Football"
Check out his routes below.
The logos were made in The Avenues. The "Y" logo took Heath on a five-mile journey, while the "U" was a 3.5 mile track.
Heath moved to the area 11 years ago and made a map earlier this year of all of the city's hit spots. He began by creating a map of every mural in the city, and the rest stemmed from there.
"The Mural Map was the first big project because I had so many of the areas where they are prevalent included in my running notes. So, I drove around (with my then newborn in toe, trying to get her to nap!) and took photos of each one. I crisscrossed the city to pick-up any stragglers I may have forgotten and used Reddit to crowdsource about a dozen ones I inadvertently left out."
Follow Heath's adventures on his instagram page, by clicking here, to see what he comes up with in the future.