Tennessee Titans Host 'Home Game' For High School Damaged In Floods
By Sarah Tate
September 9, 2021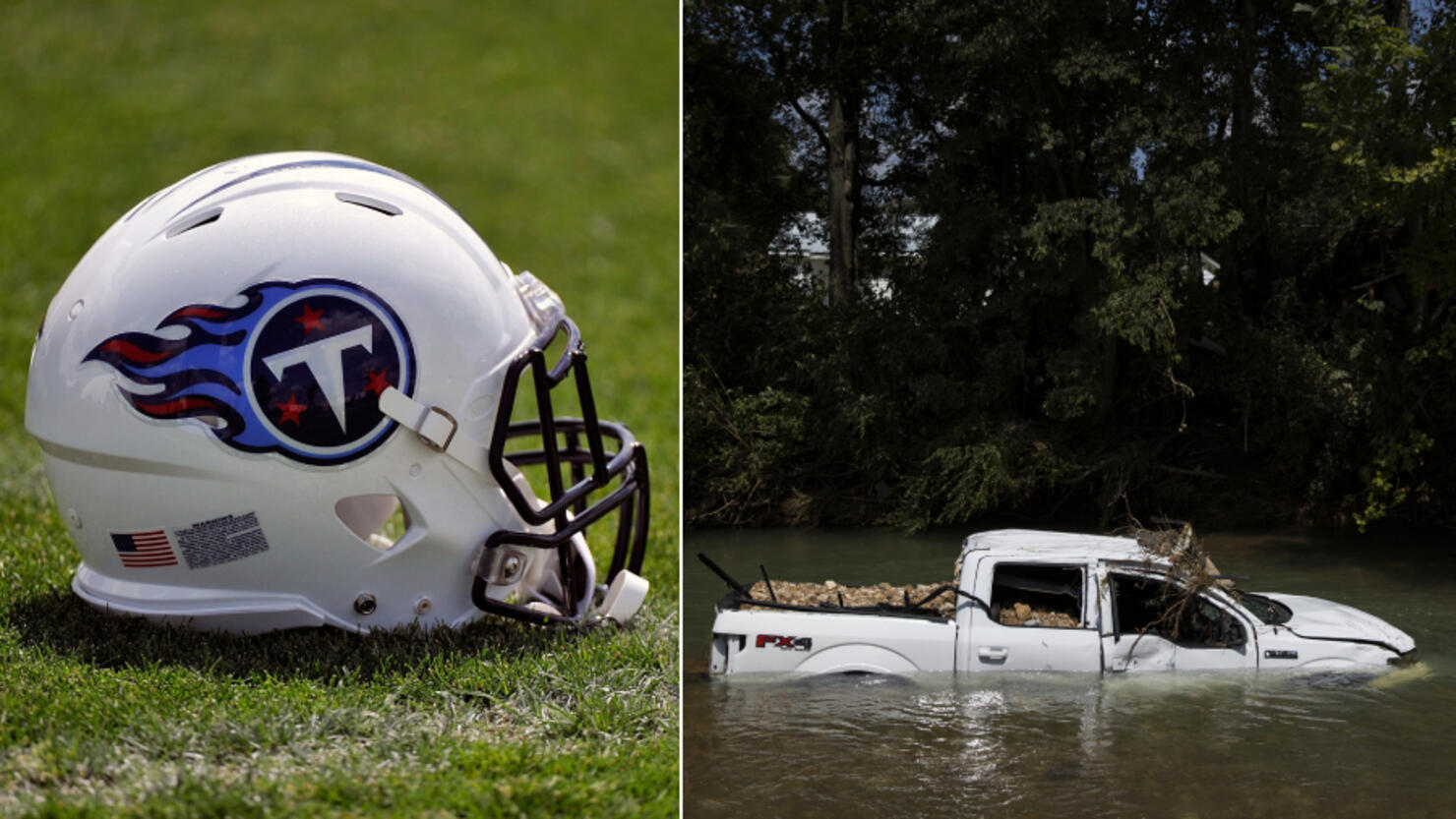 The Tennessee Titans will host the home game of a high school football team whose school was damaged in the catastrophic floods that swept through Tennessee last month.
Waverly Central High School was one of several buildings in Middle Tennessee, and especially hard-hit Humphreys County, that were devastated by chest-high floodwaters on August 21, FOX 17 reports. The Waverly Central Tigers were just one week into their season before the destruction halted any chance of playing at home for the rest of the year.
In response, Titans President Burke Nihill offered to host the Tigers at Nissan Stadium, home of the Titans. The date of the game is now set for September 16, when the Tigers will face off against White House for their first "home game" of the season. Kickoff starts at 7 p.m. According to the news outlet, the Titans will also have a fundraising component as part of the game, but no other details have been released.
Shortly after the floods, Nihill also said the Titans organization would make a $50,000 contribution to the Waverly flood relief efforts to help the community recover.
"We lost just about everything we had," said Tigers head coach Randall Boldin. "It absolutely does hurt seeing it like it is, but we also know we're extremely fortunate that one, we made it out with our lives and all our guys are accounted for, and there's people that lost everything they have. Their homes. We still have a place to go back to. They don't."