Ariana Grande Talks r.e.m. Beauty In New Interview
By Ariel King
September 10, 2021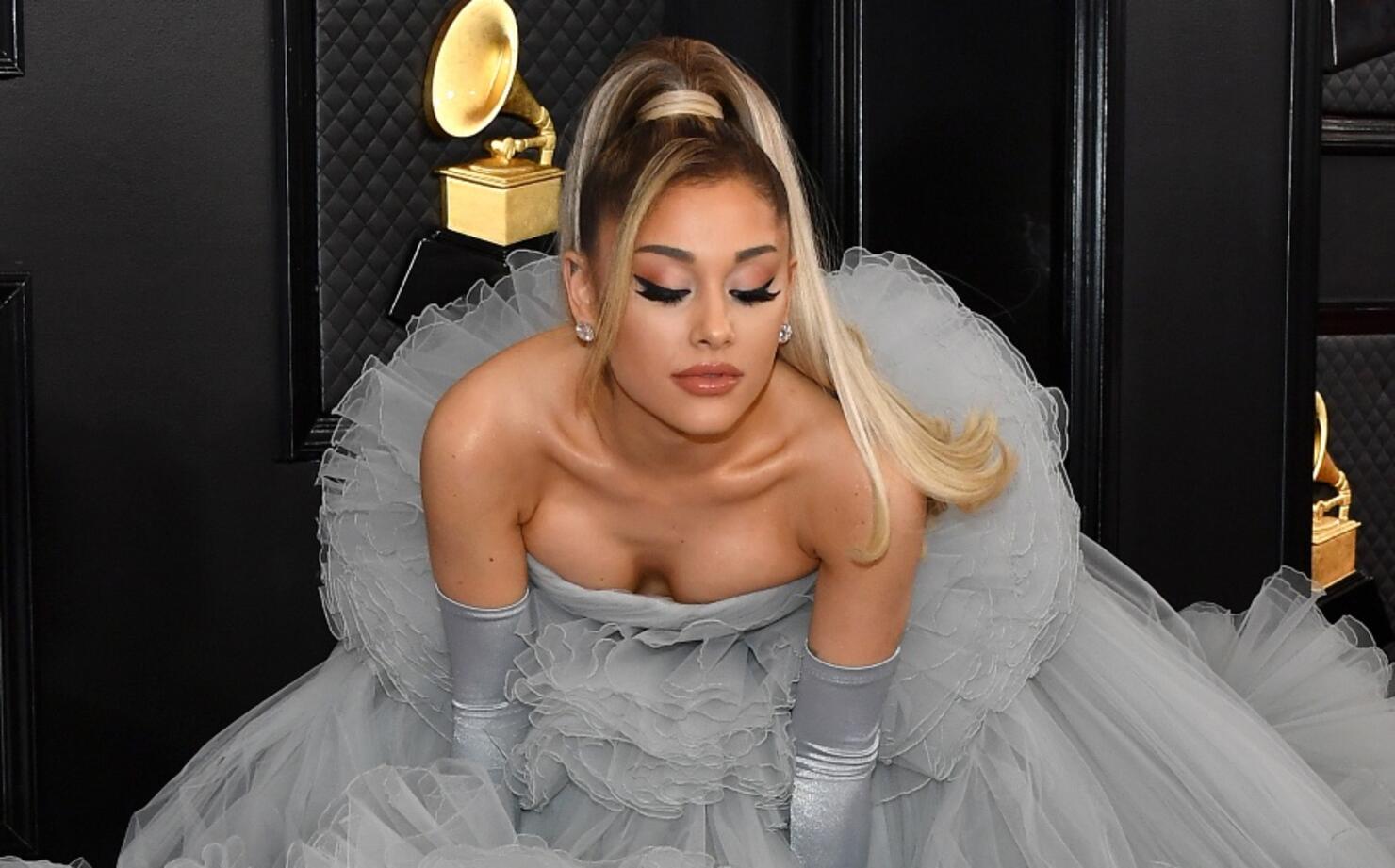 It's been a long time coming.
Ariana Grande, who always sports perfect highlight and stunning eyeliner, has announced her own beauty brand, r.e.m. Beauty. Named after the dreamy state of unconsciousness that occurs when we're in our deepest slumber, the brand has already put fans in a frenzy. No products have yet been shown, with only a select few closest to the singer able to have seen what she was working on. But in a new interview with Allure, with Grande gracing the magazine's cover for October, she has opened up more about what r.e.m. Beauty will be.
Concepts for the brand were first put into motion two years ago, and Grande's been testing out the product in the meantime. Revealing in the interview, she explains that people would walk up to her and ask what she was wearing. The pop superstar would mumble something along the lines of "I don't know," finding it difficult to keep her secret.
With fans anxious to know what they can expect from r.e.m. Beauty, Grande told Allure that the product will appear in several "drops," beginning with the eyes. While many other celebrities, such as Rihanna, Kim Kardashian, Kylie Jenner, and more have released their own beauty brands, Grande explains that she doesn't believe the market to be saturated. "You can never have enough makeup, just like you can never have enough music," she said in the interview.
r.e.m. Beauty was officially announced yesterday (September 9), following an elusive ad campaign that did not directly tie the singer to the brand. Advertisements popped up throughout Times Square while Grande's mother, Joanne Grande, followed the official r.e.m. Beauty account. Arianators began to speculate that Grande was behind the new brand, citing her Sweetener single, "r.e.m." as yet another clue. Yet it wasn't until the pop star posted a promo on her own Instagram, tagging the r.e.m. Beauty account in her caption, that all the pieces fell together.
Grande has not yet revealed her upcoming products to the general public, and a release date has not yet been shared. However, it can be just about guaranteed that once the news is announced, Arianators will be in a frenzy to get their hands on r.e.m. Beauty.