Thomas Rhett Shares His 'Parenting' Record 'Tracklist'
By Ariel King
September 11, 2021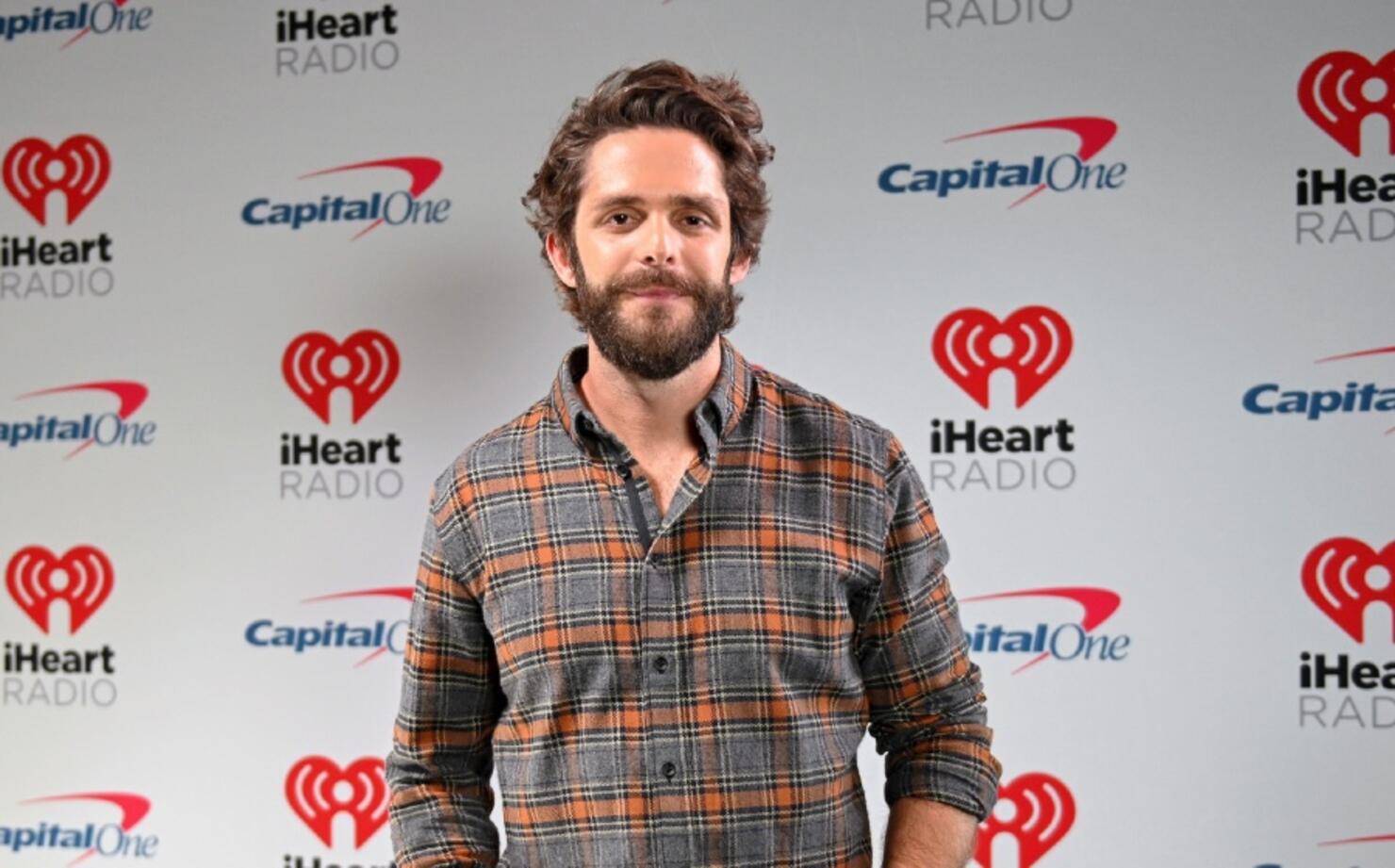 Thomas Rhett might be making a new album called Parenting. The country singer took to Instagram to share his potential tracklist for the record, which would include the hits "I think your just sleepy," "Where'd you learn that word?" "You have to flush the toilet," "Please don't draw on the walls," "Are we there yet?" and more.
Other artists and fans jumped into the comments to suggest other song titles that Rhett should consider. Dan + Shay suggested "I Should Probably Go To Bed," while Cole Taylor suggested the songs "No" and "I said NO." Other highlights from fan suggestions include "Go ask mom," "What is in your mouth?," "Stop licking that," and "Because I said so."
Rhett and his wife Lauren Akins have three daughters, Willa Gray (6), Ada James (4), and Lennon Love (1), with a fourth daughter on the way and due in November. Last month, he shared his daughter Willa Gray's first song, aptly titled "Will Gray's First Song," on Instagram. Rhett and Akins frequently share posts of their growing family, with Rhett captioning the Instagram announcement of their fourth child by saying "we always wanted a big thanksgiving table."
With so many daughters, Rhett also shares advice for new parents. Speaking to his record label, the country singer said that parents need to "understand that you will never get to a point where you say, I figured it all out, or I've gotten it all right." He went on to suggest taking "it day by day, and even in your deepest frustration, always realize that you have kids that look up to you, and you get one chance to be their hero."
While his Parenting tracklist is more targeted towards repeated rules and check-ins for his daughters, perhaps his album will include some of his parenting wisdom. Hopefully, time will tell.