See Machine Gun Kelly And Connor McGregor Fight On The VMAs Red Carpet
By Ariel King
September 13, 2021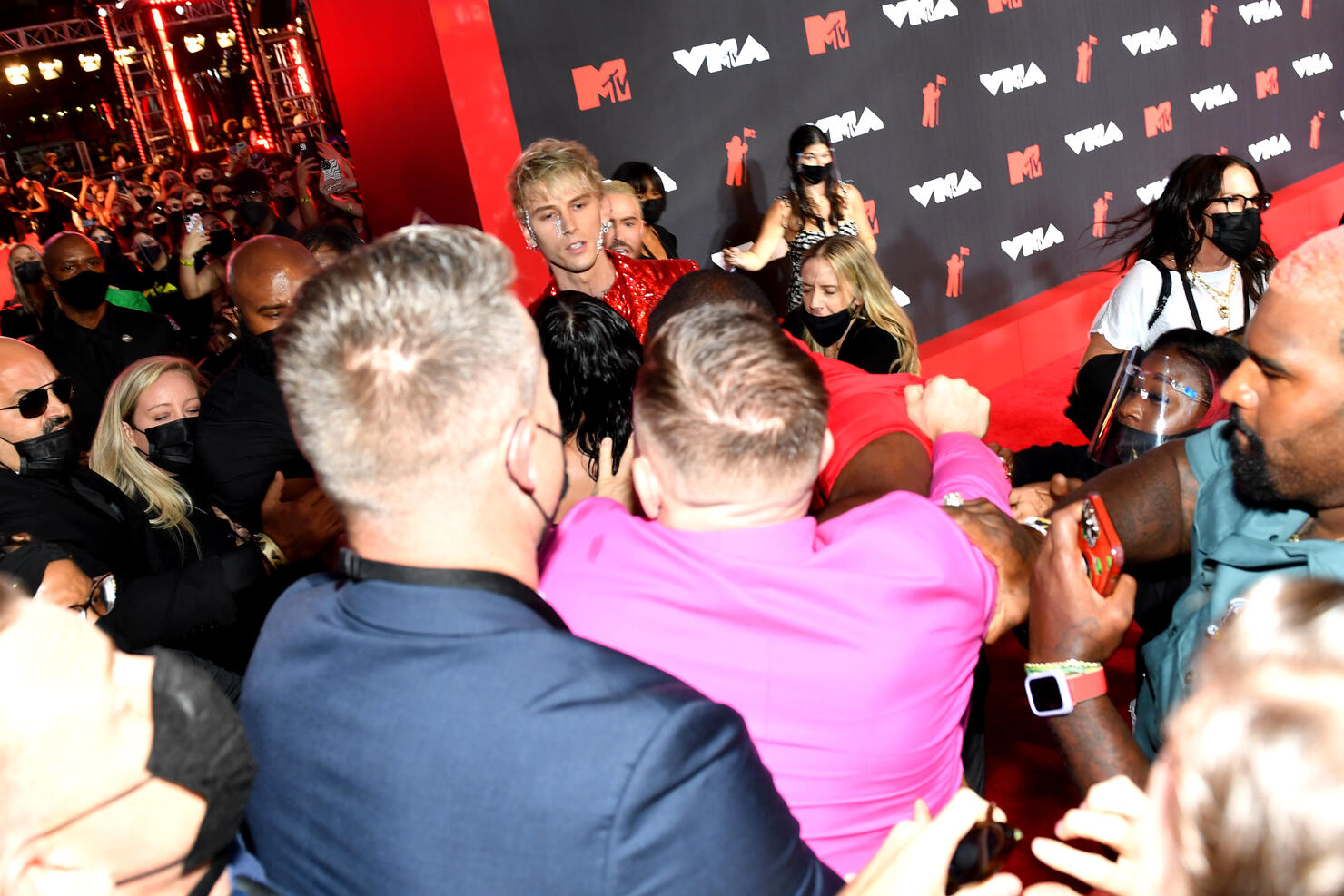 Photo: Getty Images North America
It wouldn't be the MTV Video Music Awards without a show-stopping and controversial moment.
Conor McGregor and Machine Gun Kelly were the ones to deliver that on Sunday (September 12), the two getting into a brawl on the VMAs red carpet at Brooklyn's Barclays Center. The moment was captured for all to see, with McGregor having to be pulled off of Kelly as Kelly's girlfriend, Megan Fox, tries to push Kelly back.
The fight occurred after McGregor allegedly threw his drink at Kelly. Conor's rep told Page Six that "Conor only fights fighters," leaving fans to wonder what exactly occurred between him and Kelly. As far as fans are aware, the UFC fighter and "my ex's best friend" singer had no prior beef prior to their fight. Only time will tell if all is good between the two.
The skirmish was over quickly, with Kelly returning to his movie-star girlfriend and spending the rest of the red carpet displaying PDA. McGregor was at the awards ceremony to present during the VMAs, while Kelly is scheduled to perform alongside Travis Barker.
Other performers for this year's VMAs included Olivia Rodrigo, Justin Bieber and Kid LAROI, Kacey Musgraves, Lil Nas X, Doja Cat, and more. Camila Cabello also took to the stage for a performance of "Don't Go Yet."