'Reagan' Biopic Returned To Oklahoma For Summer Filming
By Anna Gallegos
September 13, 2021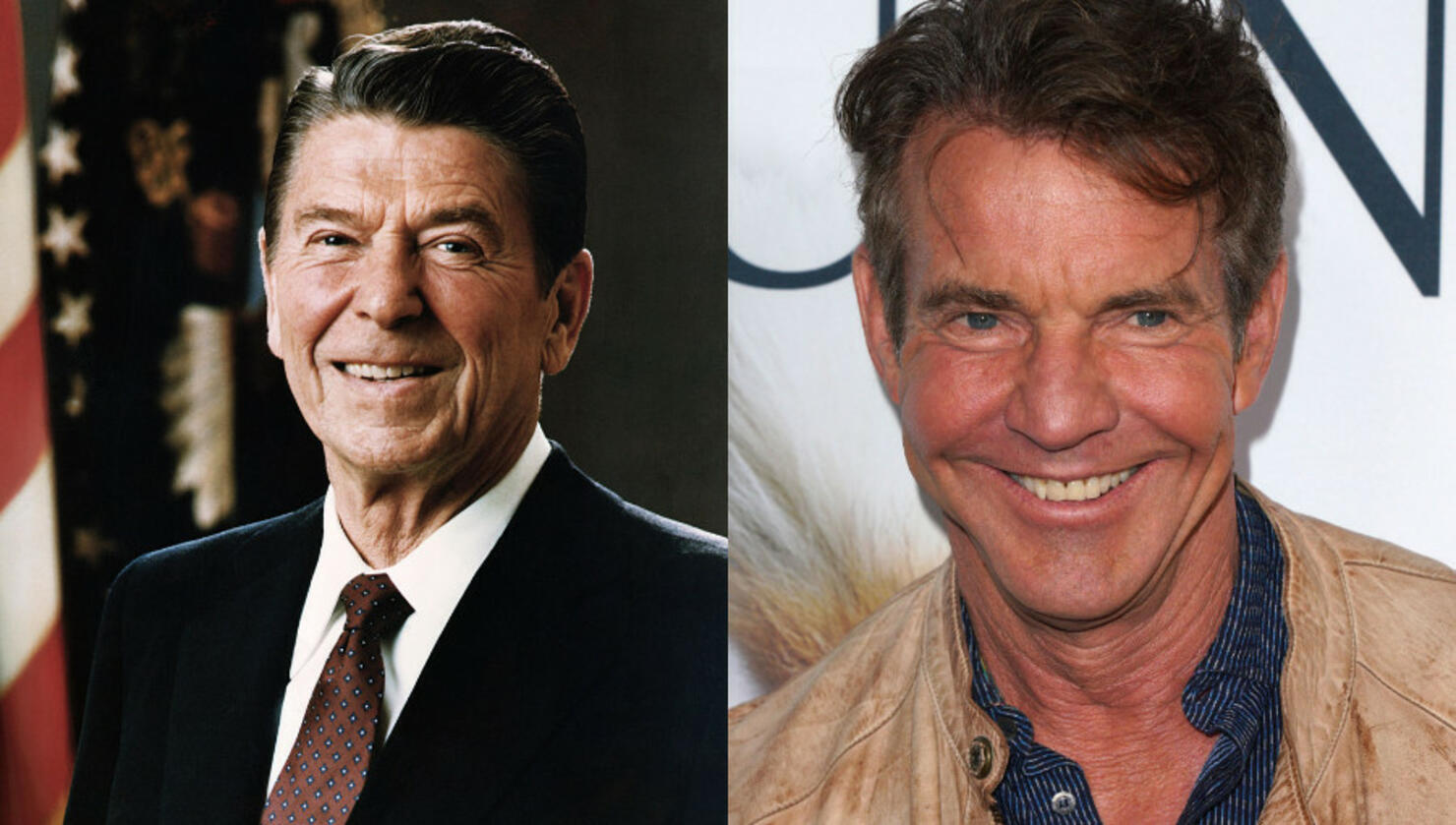 Dennis Quaid portrays Ronald Reagan in a biopic about the 40th president.
Photo: Getty Images
Dennis Quaid and the crew of Reagan recently returned to Oklahoma to resume filming the biopic about the 40th U.S. president Ronald Reagan.
The movie started filming in Oklahoma in October 2020, but was put on hold a month after several crew members tested positive for COVID-19. Director Sean McNamara resumed filming in and around Guthrie earlier this summer despite the heat.
"The prosthetics nearly melted off my face," Quaid, who plays Reagan, recently joked with The Oklahoman.
Filming took over several Guthrie locations, including downtown and the Scottish Rite Masonic Temple, which was used for the Oval Office. A local house was also used to depict Reagan's childhood home in Illinois.
"This time, we've shot primarily his younger era, and then some leftover things ... including the assassination attempt. We created that in downtown in front of the Masonic temple," producer Mark Joseph told the paper.
The film is largely based on the book The Crusader: Ronald Reagan and the Fall of Communism by Paul Kengor, and follows Reagan's journey from childhood to Hollywood to the White House.
Reagan is expected to be released in theaters in 2022.