Wacky Florida Home Is Made For A Family That Wants To Live Like Royalty
By Zuri Anderson
September 14, 2021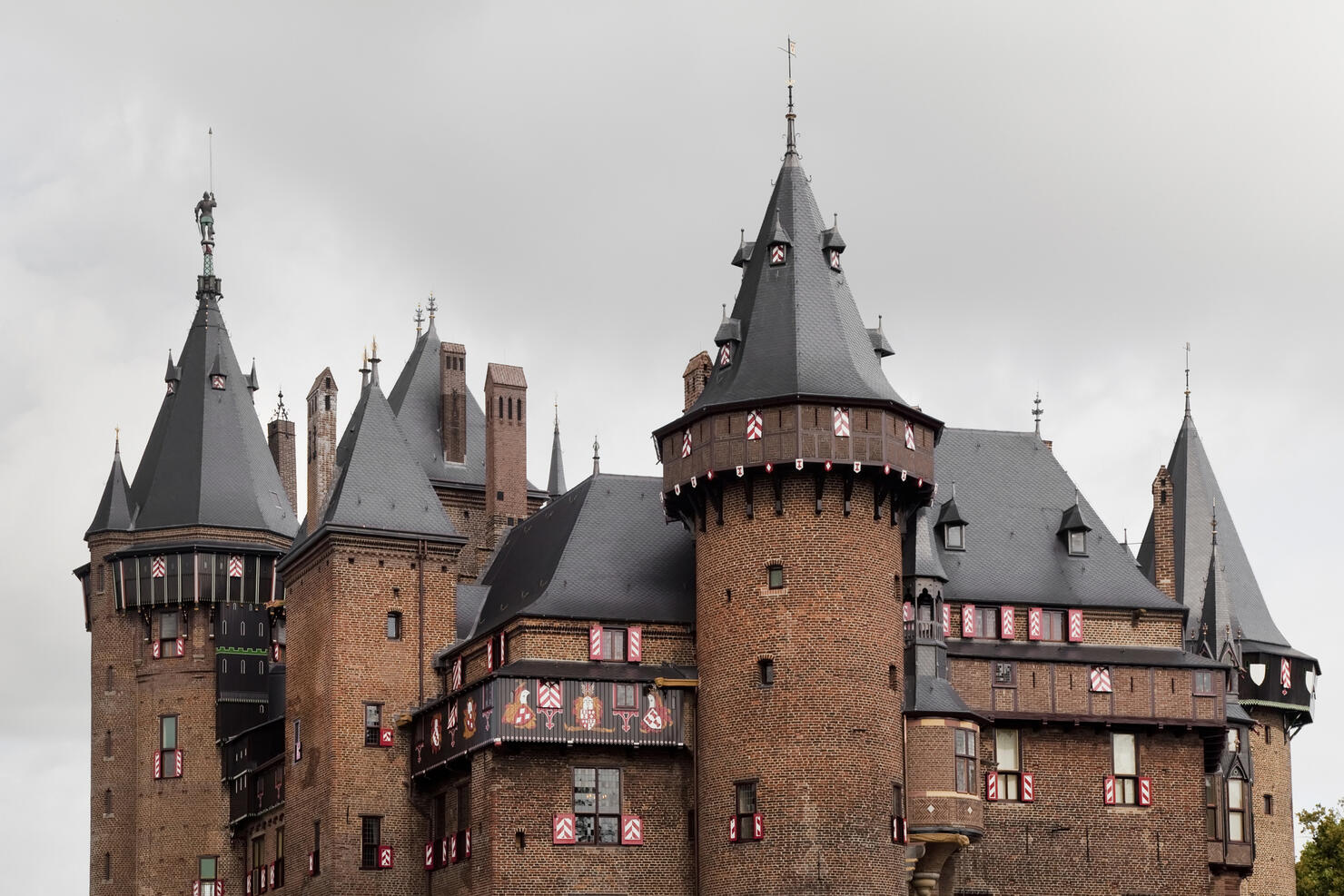 If you ever wanted to live like royalty, you could make your dreams come true.
A listing on Zillow is showcasing a beautiful single-family home that's been stylized as a castle. "The Castle on Pleasant Hill" was built in 1984 and comes with many bedrooms, bathrooms, and wonderful amenities to take advantage of.
Here's what the listing says about the home's features:
"Located off Pleasant Hill Road, and not far from the happiest place on Earth, this home could be perfect for you if you've always dreamed of living out your own fairy tale. When you drive up to the gates, you are actually driving on your own private street... This home features nearly 8,000 square feet of custom living spaces—from five bedrooms, six bathrooms, a grand living room, multiple sitting rooms, a theater/bonus room upstairs (with its own personal balcony overlooking the front of the lush tree-lined property), a grand dining room, and our personal favorite—a beautiful library with floor to ceiling built-in bookshelves and a working wooden ladder to reach all your treasured readings."
That's not all either! The listing says it comes with a custom kitchen complete with a huge center island, a breakfast nook, and windows overlooking the back of the property. You will also own the two acres of land and a workshop that can become an entertainment room or a place for extra storage.
The one-of-a-kind picturesque home is also close to the Kissimmee Lakefront, downtown, the SunRail station, and other lively locations in the area.
How much does it cost? Zillow says it's on sale for $1,050,000. As of Monday (September 13), it's status is listed as pending, meaning the buyer has accepted an offer but the sale hasn't closed yet.
If you're interested in looking at photos of the fascinating home and its property, check out the listing here.