Huge 'Celebrity' Houseboat On Lake Union Goes On Sale For Millions
By Zuri Anderson
September 14, 2021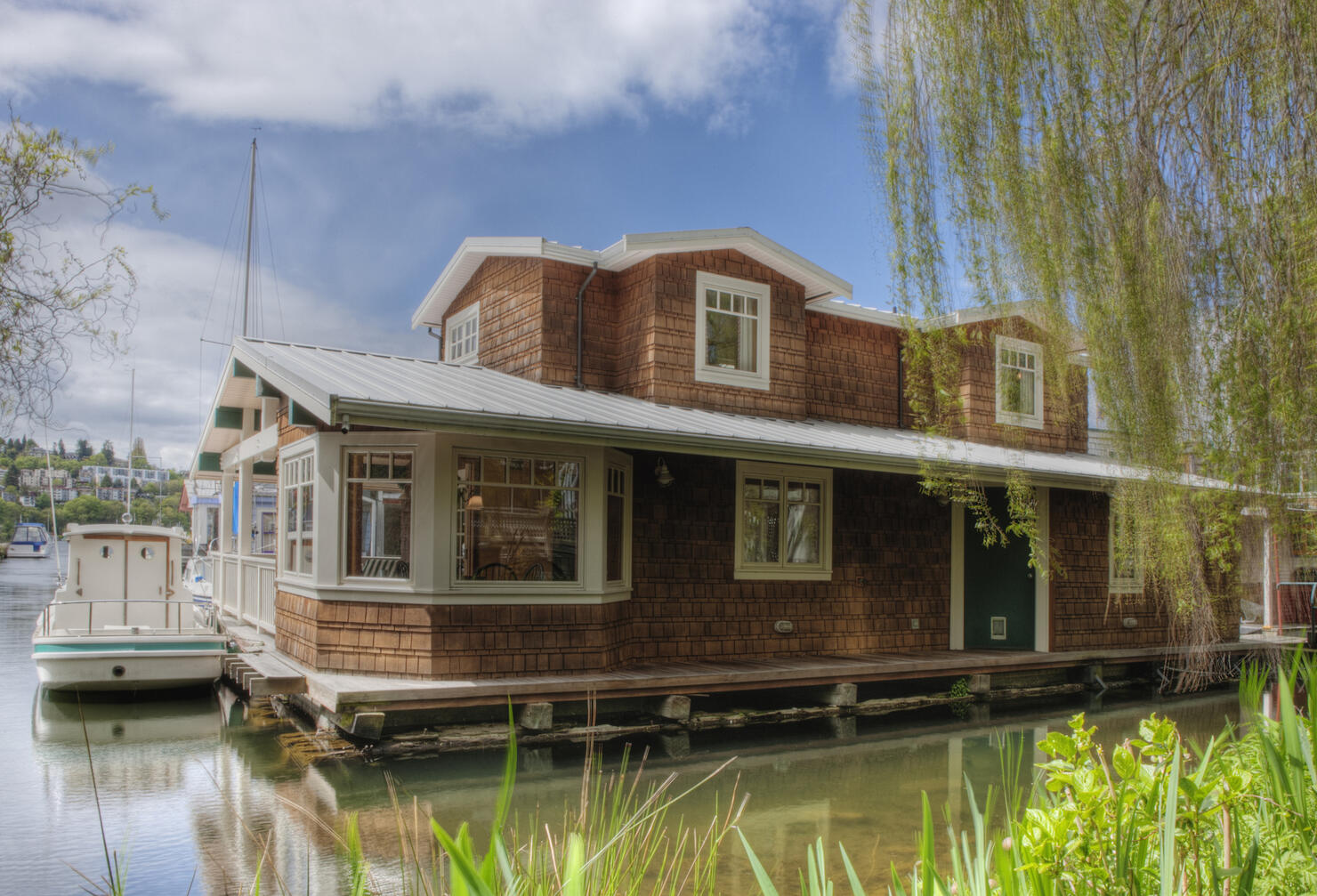 A larger-than-life houseboat in Seattle has plenty to offer to future owners, from nice amenities to interesting history, Seattle-Pi reports.
Floating on the waters of Lake Union in the Fremont neighborhood, the "Aurora" has three stories and a modern kitchen outfitted with various amenities, including a walk-in pantry and dining nook. That's not all -- the home also comes with a wet bar, a theater, and a patio for outdoor living.
The Aurora's biggest claims to fame are the multiple TV appearances and where Mila Kunis and Ashton Kutcher celebrated their first wedding anniversary, writers say. The houseboat was also featured on the DIY network show Massive Moves.
"Moving such a sizable home to its location at the Fremont Dock would clearly be a tremendous undertaking, so much so that television's 'Massive Moves' covered the Aurora's migration when its owners enlisted Robbins and Co to help transport her," according to Seattle-Pi.
If you're thinking about buying this beauty, the listing price is $3.750 million.
If you want to check out stunning pictures of the seabound home, click here. For more outrageous or fascinating homes, check out this fancy house in Florida that's made for a family that wants to live royalty.