This Hawaiian-Themed Bar Has The Best Cocktails In Seattle
By Zuri Anderson
September 15, 2021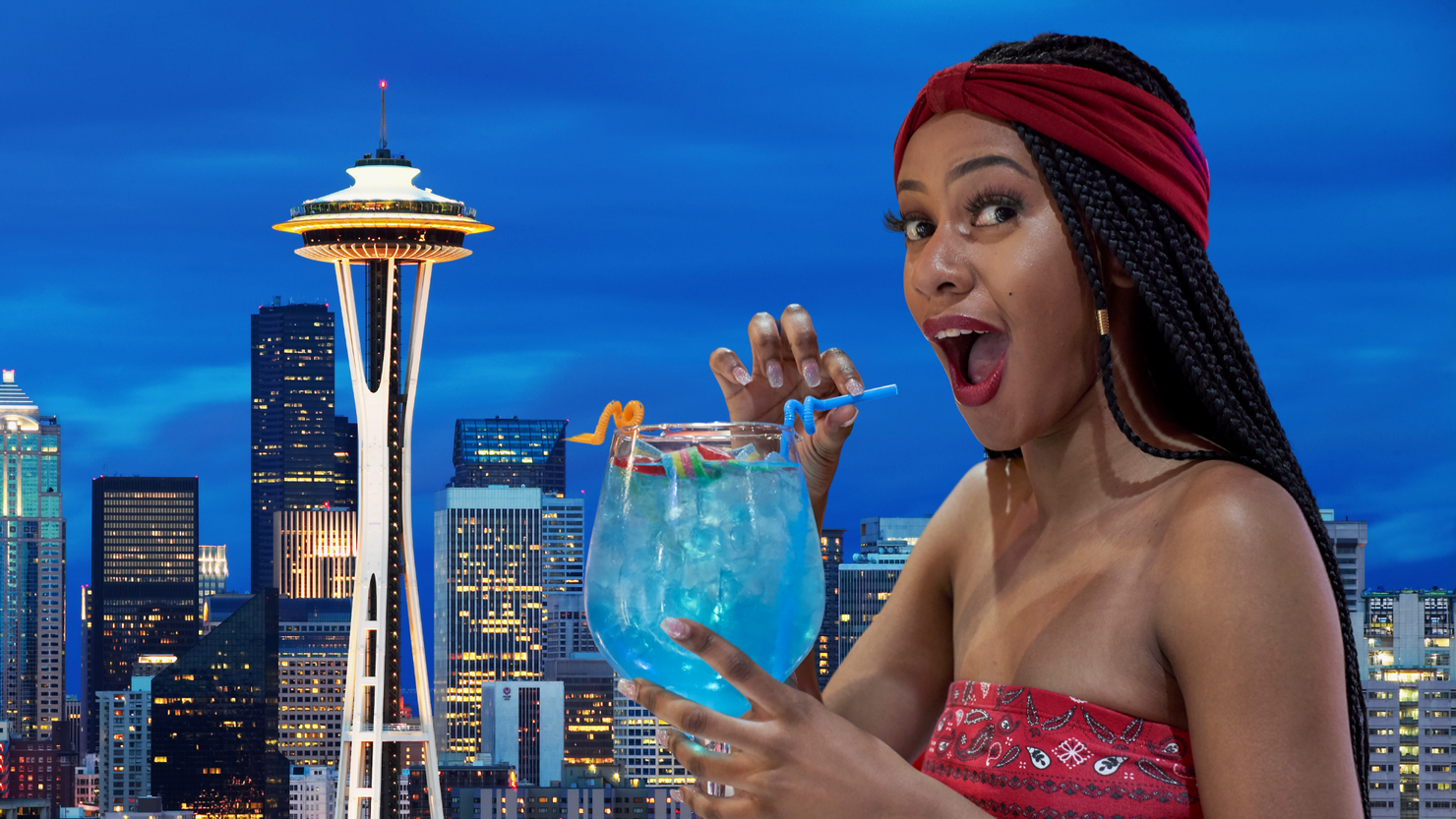 People can't get enough cocktails. Whether they're having a nice sip from a standard cup or taking on a huge bowl, these colorful drinks are mainstays at bars. Cocktails are even sweeter when you can grab some during a happy hour special.
There are plenty of bars in Seattle where you can get your fix. So, where can you go to get the best cocktails in the Emerald City?
According to Yelp, which lists the highest-rated bars serving up great drinks in Seattle, that place is...
Little Tin Goods & Apothecary Cabinet!
This Ballard bar is sporting a nice 4.5 out of 5 stars on the website! Little Tin sports a lengthy list of Hawaiian-themed drinks and snacks for you to enjoy.
The Koi Fish, for example, is made with London dry Gin, organic limoncello, orange blossom, House ginger puree, and coconut cream. Then there's the "Lei Away," which is a Maui Gin infused with hibiscus & Indian lime, Hood Famous' Ube syrup, fresh citrus, and more, according to the menu.
You can find Little Tin at 5335 Ballard Ave NW. They're open Wednesday through Saturday, 5 to 10 p.m.
Here were the Top 10 bars with the best cocktails in Seattle, according to Yelp:
Click here to check out the full list.