WATCH: Mike Tomlin Confirms Legendary Bill Cowher Story
By Jason Hall
September 16, 2021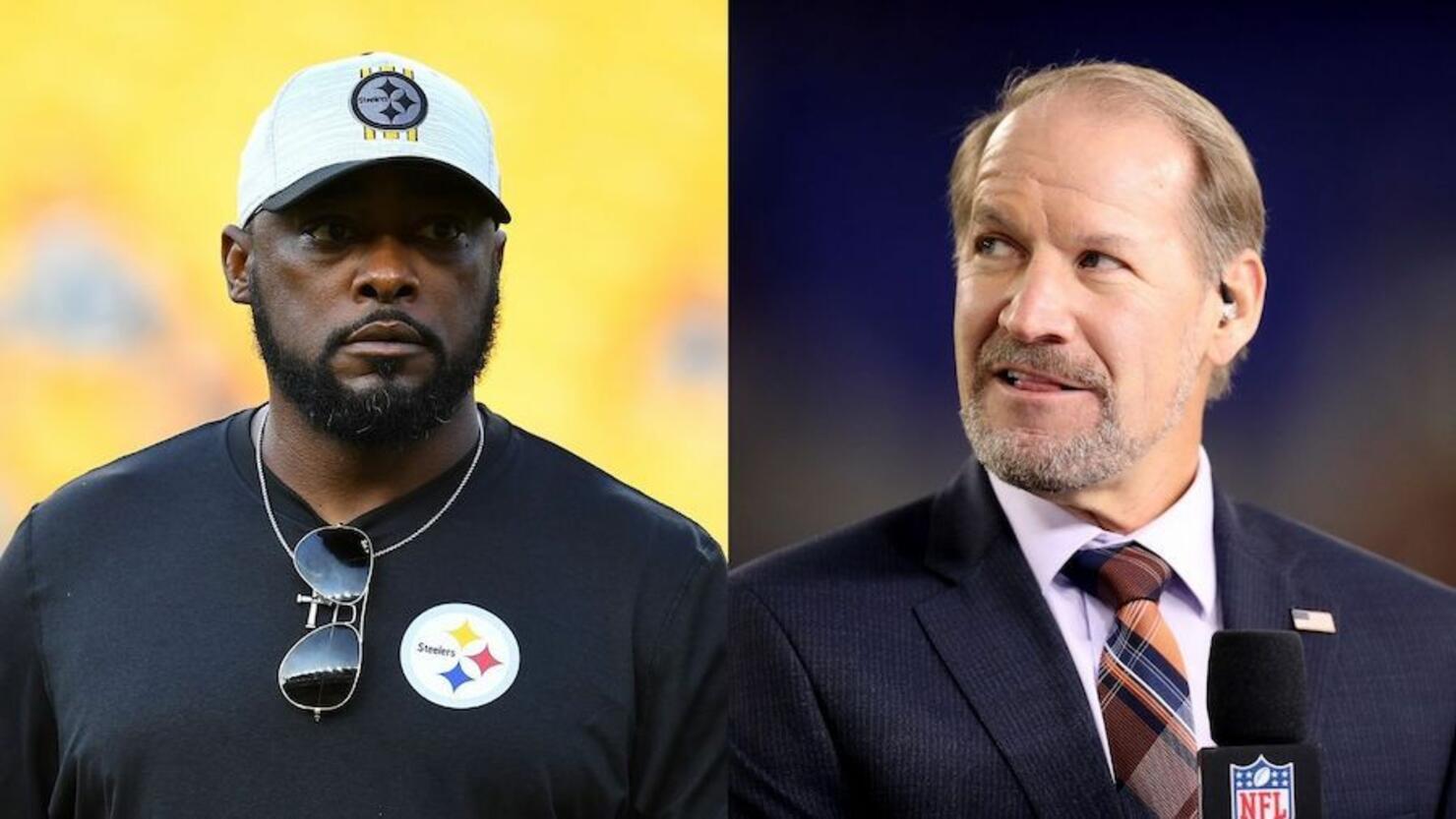 Pittsburgh Steelers head coach Mike Tomlin has confirmed a story of his predecessor Bill Cowher's generosity during his transition into the position 15 years ago.
Cowher, who was inducted into the Pro Football Hall of Fame last month, revealed in his book, Heart and Steel, that he left a can of Iron City beer -- a local Pittsburgh favorite -- in his office fridge as a welcome gift for Tomlin.
On Thursday (September 16), Tomlin confirmed the story to Western Pennsylvania native and former NFL punter Pat McAfee and his Pat McAfee Show co-hosts, though acknowledging that Cowher was even more generous than he gave himself credit for.
"Two cans of I.C. Light were left," Tomlin revealed. "What a gesture, you know what I mean? Some of my best friends in college were Pittsburgh boys, Mount Lebanon and Upper St. Clair type of guys and so I know what I.C. Light is and what that means and so, even not being from here, I really appreciated that and what a gesture."
Tomlin also confirmed that he decided not to drink the beer and instead planned to pass it along to his eventual successor, though perhaps underselling how long his tenure in Pittsburgh would actually be, now serving for his 15th season, making him the league's third longest-tenured head coach behind only Bill Belichick (New England Patriots, 2000) and Sean Payton (New Orleans Saints, 2006).
"I decided I would never drink it and I'd leave it for the next man, now at the time I didn't realize, I didn't envision those cans would be 15 years old and still sitting there," Tomlin said. "It's kind of a ceremonial thing now but those are my intentions, man. What a gesture. I appreciate the support I've gotten from him over the years, man.
"It's just a cool, real small fraternity, Pittsburgh Steeler head coaches, man. It's a two-man deal at this point, man and I just appreciate my big bro in BC."
Tomlin is one of three Steelers head coaches since 1969, succeeding two Pro Football Hall of Famers in Cowher (1992-2007) and Chuck Noll (1969-91), with all three combining for six Super Bowls.
Tomlin led Pittsburgh to a 27-23 victory against the Arizona Cardinals in Super Bowl XLIII -- becoming the youngest head coach to win a Super Bowl -- two AFC championships in 2008 and 2010 and has a 154-86-1 (.641) head coaching record.
Last season, Tomlin tied late coach Marty Schottenheimer as the only two head coaches in NFL history to have 14 consecutive winning seasons to start their NFL careers.